Brandeis Alumni, Family and Friends
Finding Empowerment and Inspiration in the Lab
While entrusted with research projects by Professor Lawrence Wangh as an undergrad, Bonnie Ronish '09 gained the self-assurance that has served her well in her career.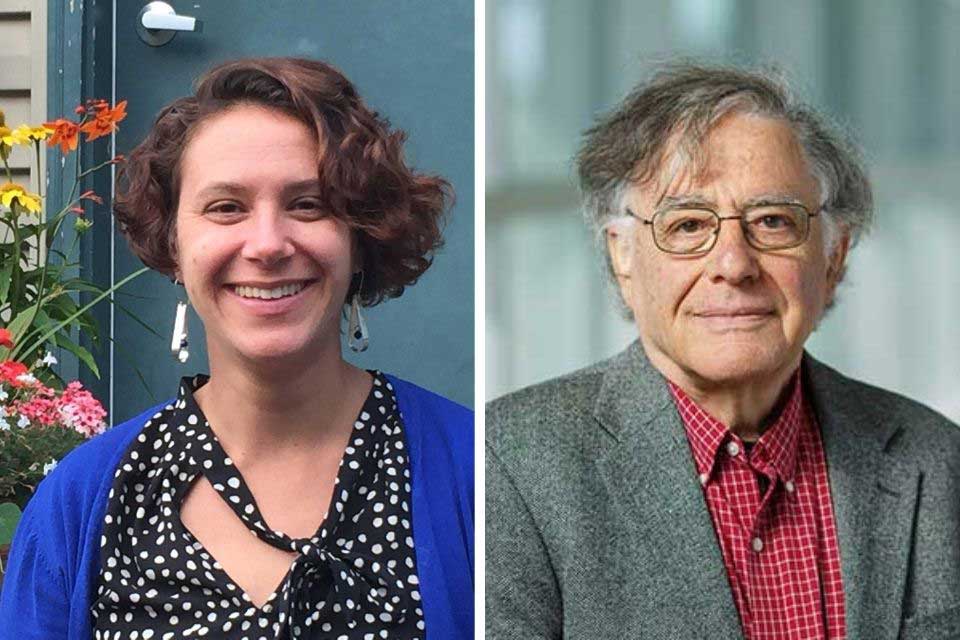 Bonnie Ronish '09 had wanted to be a doctor since she was four years old. So she came to Brandeis knowing she needed undergraduate research experience to help her medical school application stand out. 
At the beginning of her sophomore year, she joined the laboratory of Lawrence Wangh, professor–now emeritus–of biology. The lab was developing new molecular diagnostic technologies for the detection of infectious diseases, cancer, and other illnesses.
Growth Through Opportunity 
Ronish expected her work in the lab to involve minor tasks like cleaning pipettes, but within months, she had been asked by Wangh to help a team of scientists design a novel test for Newcastle disease, a virus that causes a deadly respiratory infection in birds. 
By the end of her sophomore year, she was carrying out experiments that indicated the test she helped design would successfully distinguish many viral strains. By the time Ronish was a junior, Wangh felt she was ready for a project she would carry out entirely independently, developing a screening test for the African Swine Fever Virus (ASFV), a dangerous disease affecting pigs.
"I was never micromanaged – it was all my own work," recalls Ronish, now a pulmonologist completing a second fellowship in occupational and environmental medicine at the University of Washington. "I had his advice of course, but I really had free reign, and it was amazing." 
Presenting Research on the World Stage 
Wangh challenged her to have the swine fever test ready by the summer of 2008, so she could join him and other members of the lab at the National Veterinary Institute in Uppsala, Sweden, where they were to lead a workshop. Ronish stayed on in Uppsala for two more months to continue teaching and collaborating with scientists at the institute.
"Bonnie was so bright, very enthusiastic, attentive and hard-working," recalls  Wangh. 
After graduating from Brandeis, Ronish spent a year in Wangh's lab, during which she analyzed her data on the test for ASFV. She was first author on a resulting paper published in 2010 in the Journal  of Virological Methods that described the test she had created as "efficient, specific and sensitive." 
Career–and Life–Inspiration 
Just as she had hoped, her undergraduate research experience at Brandeis strengthened her medical school applications. "It also inspired me to do better work," Ronish said of the experience. 
After earning a medical degree from Saint Louis University and completing a residency in internal medicine at UCLA, Ronish pursued a fellowship in pulmonary and critical care at the University of Utah, where she participated in a clinic that treated mining-related lung diseases. 
She says the skills she learned from Wangh both in and out of the lab have been invaluable. "It's easy to be intimidated as a woman in medicine, and I'm not," she says. "I was encouraged to advocate for myself and not be afraid. I learned that my voice is important."
– Heather Salerno