Brandeis Alumni, Family and Friends
A Pretty Serious Book Club Turns 50
Astute alumnae celebrate five decades of in-depth discussion and life experiences. 
As Brandeis Alumni Weekend approaches, which will bring alumni back to campus for the first time in three years for long-awaited class reunions, a very special group of alumnae is celebrating a different milestone altogether: They've all read the same 500 books over the last five decades. 
Karin Meyers '59, Jane Moss '62, Elinor Berlin '62 and Rita Smith '63 have more in common than most pals. As founding members in a group of remarkably intelligent, dynamic and deep-thinking women who have been meeting nearly every month since 1971, they share a love of discussing narrative arcs, character development and all things bibliophilic. 
The Alumni Association recently connected with Meyers to tell this remarkable tale of lasting Brandeisian bonds in her own words.

Brandeisian book lovers
The club formed long after we graduated, just through meeting in town. Helen Kaplan, who attended Brandeis for a couple of years, had made friends with several simpatico Brandeis women and had the idea of creating a book club. I love the way that, alone, shows the strength of Brandeis connections. Four of us met our husbands there, too! 
The club has had, for the most part, 12 members, and each month it's been someone's turn to suggest books for the next. We vote – majority rules – and that month's designee leads the discussion at the next meeting. It used to be like a research paper: If your book was nominated, it was a major project to be prepared to lead the conversation. It's been a varied reading list, from the classics to contemporary writers, mostly fiction and, once in a while, non-fiction. And we have continued in that manner for more than 50 years.
The novels of Jane Austen have been a favorite, as well as the great Russian novelists Tolstoy and Dostoyevsky. We all struggled with Malcolm Lowry's "Under the Volcano," which we still chuckle about. My favorite was "Ivanhoe," by Sir Walter Scott. When you reread a book like that, you remember how rich the English language is and how we no longer embroider our speech or literature in the same way. It's like tasting a great pastry again that you haven't had in a long time. Recently, we read the Polish author Olga Tokarczuk, who won the Nobel Prize in Literature, and Anthony Marra's "The Czar of Love and Techno," so we keep up with the most noteworthy in contemporary literature.
---
More book club reflections

"While embracing American ways, I and other immigrant members were often nostalgic for our countries of origin and therefore we've suggested books from our home countries for discussion. In the process, we all benefited from an introduction to books we might never have read, as well as varied interpretations of their relevance. Contrary to the stereotype that American women were rank materialists,   I was impressed that these women approached life with an intense commitment to education and family. These women have given me a harbor in life." – Rita Smith '63

"When I was a student at Brandeis, each semester I would include a literature course so I could keep doing the thing I love best – reading. So, when I was invited to join the club in 1975 by fellow Brandeis students, I was more than delighted. The idea of reading a book with the object of sharing thoughts and feelings about it was a wonderful and new concept for me. Our reading matter has expanded through the years, as more books have become available from parts of the world we had not explored before." – Jane Moss '62

"Our membership has changed over the years and we continue on. This was and is  a group of exceptionally insightful, bright women–a diverse group, with several members who grew up in other countries. Not only have I made new friendships,       I have also benefited from the brilliance of the women with whom I share this experience. It has been the highlight of my reading life." – Elinor Berlin '62 
---
Laughter, literature and loyalty
Our membership, circumstances and locations have changed over time, though all our original members lived in Westchester County in New York. In the early years, when we had little kids, we'd meet in the evening and have coffee and dessert, then as everyone was working and our kids were older, we'd bring dinner and the hostess would serve drinks and dessert. Now that everyone is retired, we meet during the day, often over lunch. It's morphed over the years.
We've become a diverse group, with several members who grew up in other countries. Melanie Canes was a brilliant woman from South Africa, Birgitta is from Sweden and Rita is originally from England.
We've persevered undauntedly and, together, we've gone from being young mothers to doting grandmothers, from gathering in living rooms to sharing our comments on Zoom! We've been introduced to books we might otherwise never have read and also interpretations of those books we might have overlooked. 
From the beginning, I could sense that love of literature and intellectual curiosity. Those qualities that were so distinctive among my classmates at Brandeis are still motivating these women. So, this is a pretty serious book club, and 50 years is quite a milestone.
About the Authors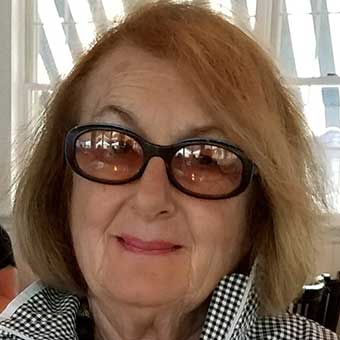 Karin earned her BA in fine arts and graduated from Brandeis with honors. She married her husband Burt during her senior year and they have three children. After getting her master's, she taught clinical research ethics at The Mount Sinai Medical Center, while continuing to be involved in the arts. She was a docent at the Neuberger Museum of Art at SUNY Purchase, where she studied photography. Her black and white photographs have been exhibited at several museums and galleries.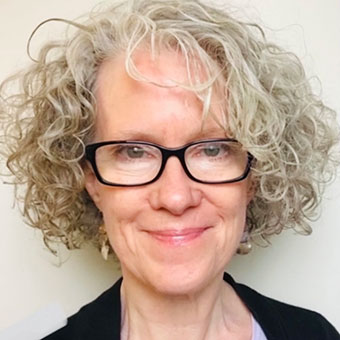 Annie is senior development writer in advancement communications. Before joining Brandeis in January 2022, she was a writer at Dartmouth College. As a longtime freelance journalist and radio commentator, she has covered art, culture, travel, and education for the New York Times, the Washington Post, the Boston Globe, Art in America, Art New England, NPR, and many other outlets. She is the lucky mom of two great kids.
The Honoring Our History Campaign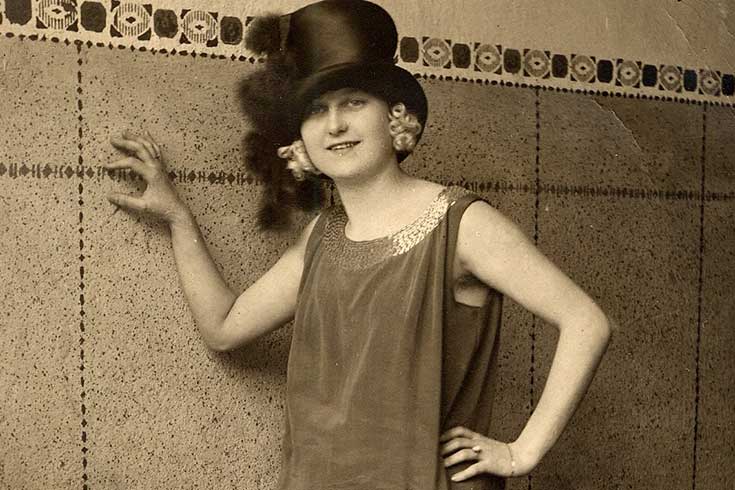 In conjunction with President Ron Liebowitz's Framework for the Future, the Honoring our History campaign is an initiative by the Brandeis National Committee which supports these founding principles by digitizing a selection of the Brandeis Library's unique collections highlighting social justice. Learn more.