Brandeis Alumni, Family and Friends
City Kid Makes Good at Brandeis with Creative Planned Gift
Dr. Gerry Guttell '60, P'86, G'22 made the most of a great opportunity while at Brandeis. Now he and his wife Barbara are creating opportunities for new generations of students.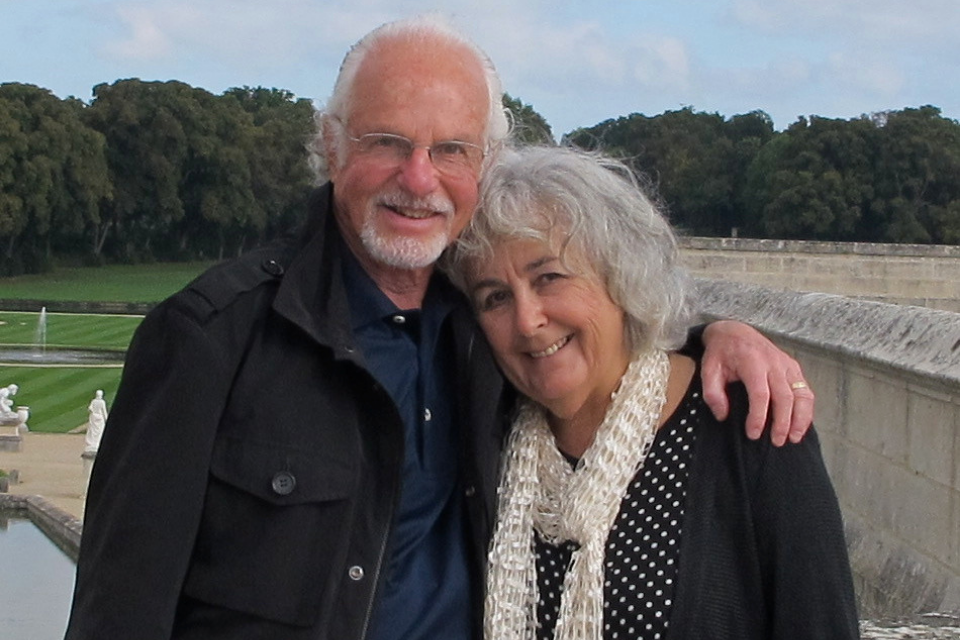 One of the greatest lessons that Dr. Gerald Guttell '60, P'86, G'22 learned as an undergraduate at Brandeis was the value of keeping focused on the goal, and he has lived by it ever since. 
He married his high school sweetheart, made it to Brandeis against many odds, learned to put his nose to the academic grindstone, continued his education by auditing classes and built a long and very successful career from the ground up.
During a recent zoom conversation, Gerry and Barbara, his wife of 61 years, reflected on the profound impact that Brandeis has had on their entire family and the deeply fulfilling life they've led since his experience on campus.
"I was from Dorchester [Massachusetts]," says Gerry, "and without affordable student loans, I never could have made it through college. Brandeis took a chance on that naive city kid, and for that I have always been grateful. It taught me the value of hard work, forging ahead, staying focused on your goals and working as hard as you must to get there."
Now, in that spirit of diligence, he and Barbara are paying it forward in the form of the Dr. Gerald R. Guttell '60 and Barbara Guttell Endowed Scholarship Fund in Honor of David and Frances Guttell, which they established earlier this year. With their generous and wisely timed two-part planned gift, they are helping countless students to have the same possibility of an education that Gerry had and venerating his parents at the same time.
"I was their only child," he says, "but I wasn't brought up like a prince. If anything, they were very careful not to indulge me. We had a loving family and they were both very intelligent. My dad's mantra was: 'There's no such thing as a good job.' He rather would have seen me selling pencils on a corner than working for someone else. He had a successful career as a photolithographer working at the [now defunct] Court Square Press in Boston but was never happy having his judgment overruled by more senior management."
Lessons in life's possibilities
It wasn't all smooth sailing for Gerry, however, as his first year at Brandeis was surprisingly challenging. "In high school, I thought I was a smart guy," he explains, "and then I met people at Brandeis who were smarter than I could have imagined. Definitely a humbling experience. By the end of my first year, I was on academic probation. I had one foot out the door and one on a banana peel, but I learned what I needed to do. For the next three years, I kept my nose to the grindstone and that experience was formative – it made me who I am today."
As a first year, Gerry returned home every weekend to soak up support from his parents and sweetheart, which allowed him to resume his studies on Monday with renewed gusto. "Some of the teachers I had were also very inspiring, such as Frank Manuel, my social science professor. He had lost a leg in the Spanish Civil War and he was like a giant to me. He was very dynamic and alive and made everything exciting. My years as an undergraduate showed me what possibilities life could hold: literature, music, art and, most importantly, critical thinking."
Ongoing campus connections
Since graduation, Gerry has returned to campus regularly "to be in that atmosphere of faculty and students, which is so rejuvenating," to visit the Rose Art Museum and to audit fine arts and history courses. He and Barbara have also come to campus over the years to spend time with their son, Andrew Guttell '86; their daughter-in-law, Karen Shashoua '86; and Andrew and Karen's son, Sammy Guttell '22. The Brandeis legacy is a great source of pride for the family.
"For my father, it was about striving for something better, and I think Barbara and I have passed that onto our children and grandchildren. If I've ever had a mentor, it was my father and, with this scholarship, we wanted to honor him and my mother by making it possible for other young people to have the same chance that I did. Because money is just money – it's what you do with it that matters."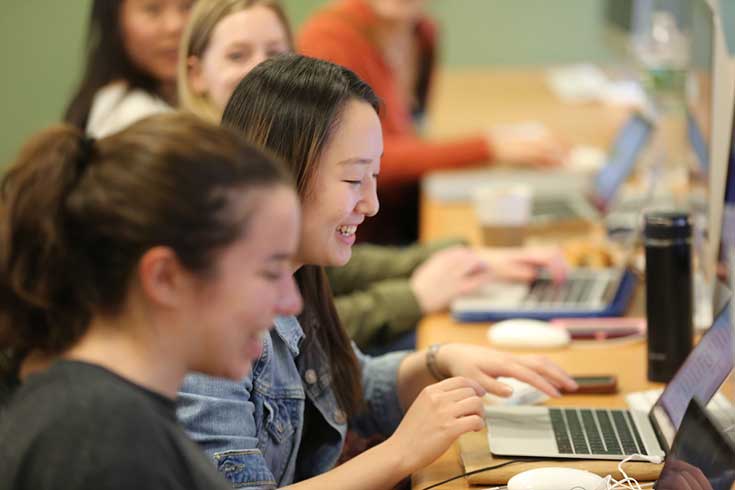 The Guttells partnered with the Brandeis Office of Planned Giving to set up a creative planned gift to make an immediate and lasting impact on Brandeis students. They recently transferred $100,000 from their IRA to Brandeis and also established a $500,000 charitable remainder unitrust, which pays them its earned income for five years. This generates income and a significant charitable tax deduction for the couple and provides Brandeis with a fantastic scholarship fund. Learn how to create a legacy for your alma mater.
About the Author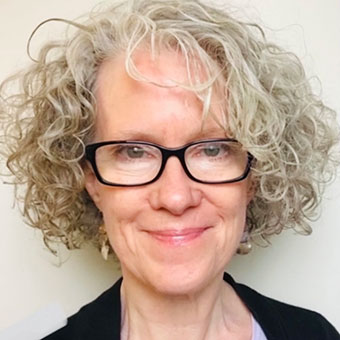 Annie is senior development writer in advancement communications. Before joining Brandeis in January 2022, she was a writer at Dartmouth College. As a longtime freelance journalist and radio commentator, she has covered art, culture, travel, and education for the New York Times, the Washington Post, the Boston Globe, Art in America, Art New England, NPR, and many other outlets. She is the lucky mom of two great kids.