Brandeis Alumni, Family and Friends
$10 Million Alumni Gift to Transform Community Engagement at Brandeis
January 4, 2022
The Vic and Bobbi Samuels '63 Center for Community Partnerships and Civic Transformation will support faculty, staff, students and community partners in their efforts to repair the world.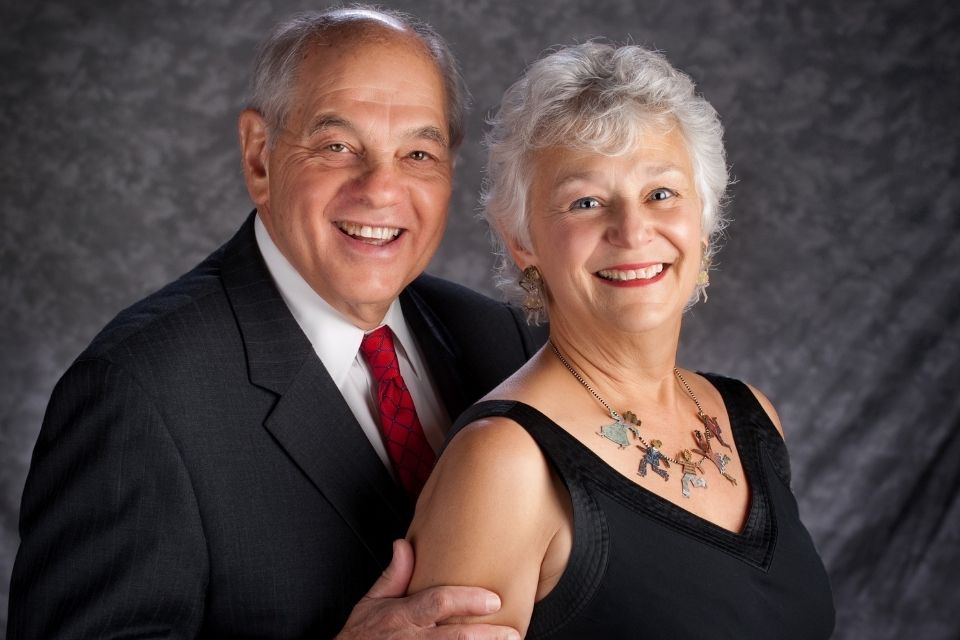 Photo Credit: BakerRipley
Alumna and Fellow Bobbi Samuels '63 and her family have made an extraordinary $10 million gift to create a center that will transform civic and community engagement at Brandeis. Endowed in honor of the late Vic Samuels '63, the Vic and Bobbi Samuels '63 Center for Community Partnerships and Civic Transformation will bring together students, faculty, staff, practitioners and researchers in an innovative, interdisciplinary environment to address community needs and advance civic transformation.
In a message to the Brandeis community, President Ron Liebowitz expressed his gratitude to the Samuels family. "We are grateful to the Samuels family, and we will use their generosity as a tool to shape our communities – and our world – for the better and illuminate Vic's legacy for generations to come."
The creation of the center is a direct response to the strategic objectives outlined in the Framework for the Future, in particular, a re-engagement of Brandeis' founding ethos, based on millennia-old Jewish traditions of reverence for learning, engaging in critical analysis, a commitment to justice and a dedication to using one's gifts to help repair the world.
Brandeis students and faculty have long engaged with communities outside of campus in teaching, learning and service work. For example, more than 20,000 volunteers have served their communities through the student-run Waltham Group since its founding in 1966, and members contribute up to 30,000 hours of service annually.
Princeton Review regularly ranks Brandeis in the top ten universities nationally for undergraduate student community service. 
The Samuels' gift, and the center it establishes, will encourage students to use the learning and insights they receive from scholarly and creative work to help better the world. The Center will harness the thriving culture of community service at Brandeis and deepen the engagement of students, faculty and staff across campus, in Waltham, in Greater Boston and beyond.
The Impact of the Samuels Center
"The Samuels Center will transform the undergraduate experience at Brandeis," says Sara Shostak, professor of Sociology and Health: Science, Society, and Policy at Brandeis, who played a key role in envisioning the new center.
One of the new student initiatives that the center will support is the Community Engaged Scholars Program. Expected to launch in fall 2022, CESP integrates the extracurricular student experience — such as service work that students may participate in through the Department of Community Service and Student Affairs — and academics, so that students may draw critical connections between their social justice commitments and their studies. Open to students in any major and supported by faculty across all divisions, CESP coursework will train students in skills that are foundational to community engagement and "ensure that they are ready to work ethically and responsibly in communities around the world," says Shostak.
The Samuels' gift will also ensure equitable access to community service and engagement activities by providing stipends so that all students may participate fully, without financial burden. And there will be new opportunities for graduate students to engage as well, such as serving as teaching and research assistants in community-engaged courses and projects.
In addition to student-focused opportunities, "the Samuels Center will serve as a vibrant incubator for many faculty, across fields and schools, who are already engaged in a diverse array of community research and teaching projects in the US and abroad," says Dorothy Hodgson, dean of the School of Arts and Sciences. Current faculty projects include prison outreach and education, supporting people with disabilities, legal aid clinics, climate justice, domestic violence, mobilizing women's groups in rural areas overseas and more. 
The Samuels Center will serve as the hub to promote faculty initiatives in community-engaged academic work, help faculty create these institutional relationships, develop relevant pedagogy and write grants for such projects.
"This formal organizational support for community-engaged teaching and research will solidify faculty's current connections to community organizations and civic projects, which are frequently improvised, individual and temporary," adds Hodgson.
The resulting synergies will help faculty imagine and launch new courses that include core community engagement opportunities. 
"This is not only important to the faculty who are doing this work," says Shostak, "but it's critically important to our community partners. Through conducting focus groups with community partners as part of the Framework process, we found they are interested in broader engagement with the university."
In addition to student volunteers providing direct service to organizations, community-based partners are interested in expanding their collaboration with faculty and students around grant writing, tech support, marketing, analytical research, website development, consulting and board development. By providing one central portal into Brandeis, the Samuels Center will enable the university to develop, maintain and coordinate more sustainable relationships with community partners, starting in Waltham and the Greater Boston area and then expanding to national and international partners.
About the Samuels
Founded in 2015, The Samuels Family Foundation is a Houston-based family foundation that supports organizations making a meaningful and measurable impact in the areas of education, children in need, Jewish life and social justice.
The Samuels Family Foundation was created by Vic and Bobbi Samuels, their sons and their sons' spouses. After meeting at Brandeis, and marrying a week after graduation, Vic and Bobbi spent their entire adult lives improving education, building organizations and investing in family.
After a stint as a history teacher, Vic became a serial entrepreneur with successful businesses in the packaging, building products and furniture industries. Bobbi started her career as a high school English teacher and spent decades as a professor of reading and language arts.
Both Bobbi and Vic spent a substantial part of their energy and time on community projects. They started their Houston involvement in founding and leading Citizens for Good Schools (CGS) in the 1960's, the political group that led the integration and modernization of the Houston Independent School District. Over the years, a sampling of their leadership positions includes: the Jewish Community Center, Houston Achievement Place, A+ Challenge, the Children's Museum, the Houston Zoo, United Way, the Leo Baeck School and Brandeis University.
"We are what we commit ourselves to," Vic once said. "We have a responsibility to make the world a better place."
---
Community-Engaged Scholarship in Action
The Samuels Center will serve as a hub to promote faculty initiatives in community-engaged academic work and help faculty create institutional relationships, develop relevant pedagogy and write grants for such projects.
Here are some examples of community-engaged scholarship that is already underway at Brandeis.