Brandeis Alumni, Family and Friends
For Mitch Baruchowitz '96, Neuroscience Research Gift Is Personal
With the creation of the Baruchowitz Family Fellowship for Dysautonomia Research, Brandeis Neuroscience Professor Susan Birren will aim to broaden understanding of a chronic, sometimes debilitating, condition that's often misdiagnosed.
Photo Credit: Courtesy: Mitch Baruchowitz

Photo Credit: MIke Lovett
As managing partner of a leading private equity firm focused mainly on the cannabis market, Mitch Baruchowitz '96 is well-versed in the use of medical marijuana to ease symptoms of complex, often under-researched diseases. One of those chronic diseases — postural orthostatic tachycardia syndrome, known as POTS — has at times been debilitating for Wendy Baruchowitz, Mitch's ex-wife with whom he shares two sons. Having seen her tackle the challenges that come from POTS-induced disabling fatigue, vertigo, heart problems and nervous system dysfunction, Baruchowitz decided to create, in his family's name, a research fund that could advance the understanding of POTS and related disorders. Without hesitation, he looked to Brandeis. "Why not merge two things our family cares deeply about: wellness and community?" he said. "I believe deeply in Brandeis, which is at times overlooked as a leader in the sciences. I believe with their expertise and resources I can effectively augment my existing focus on wellness through plant-based medicine into resources that could help those who suffer, as Wendy does, from POTS."
Gaining New Insights About a Little-Known Illness
To be known as the Baruchowitz Family Fellowship for Dysautonomia Research, the $250,000 gift will support the research of Susan Birren, the Zalman Abraham Kekst Professor in Neuroscience, which aims to gather and analyze existing data to gain a deeper understanding of the neural pathways involved in life-disrupting disorders such as POTS. The gift will initially make it possible for Dr. Birren, with the help of a graduate and an undergraduate student, to examine the current research and published studies on POTS with the goal of improving the awareness and accuracy of its clinical symptoms, which often go undiagnosed or misdiagnosed.  Over time, Baruchowitz hopes to expand the fellowship so that Dr. Birren can conduct clinical research and animal studies based on insights gleaned from the research.
 
Said to affect anywhere from one to three million Americans, and mostly women ages 18 and older, POTS can be diagnosed with a brief, noninvasive test. However, most affected people remain unaware of the test's availability, or even the existence of a name to put to their confounding array of symptoms. POTS involves the autonomic nervous system, the masterboard for all vital bodily functions, as well as the sympathetic nervous system, which regulates our response to stress and fear. By affecting crucial blood flow, POTS can cause or contribute to lightheadedness, fainting and a rapid increase in heartbeat that come on when standing up from a reclined position and that are relieved by sitting or lying back down. To avoid frightening symptoms, POTS sufferers are sometimes confined to bed or the couch for long periods.
"Human dysautonomias, including POTS, disrupt the lives of millions of people. This gift will allow my lab to gain a new understanding of how peripheral nervous system dynamics contribute to these disorders. I am excited to be part of this work." – Susan Birren, Zalman Abraham Kekst Professor in Neuroscience
"A Better Way" to Treat Those Suffering from POTS
Baruchowitz, who has a law degree from Boston University in addition to his history degree from Brandeis, said he feels lucky to spread his success from being an early mover in one of the world's fastest-growing industries to an area where resources are limited and often crowd-funded. From his own experience and years of joining or organizing fundraising events with other families affected by POTS, Baruchowitz has learned of the toll it can take on the loved ones of those experiencing the wide array of symptoms. He was also deeply inspired by Wendy's work to combat her symptoms and her commitment to helping others with POTS. Wendy has become a voice for raising awareness of the disorder and has shared her experience in videos. She is an advocate for educating patients and medical professionals about POTS to increase access to effective care for as many patients as possible. Wendy's work in tackling her own challenges with POTS involved compiling experts in dysautonomic conditions. Originally diagnosed by a specialist in Ohio, she remains proactive in maintaining a special diet and exercise program along with continued medical treatment. Unfortunately, many other POTS sufferers struggle for diagnosis, answers to their health questions, or even to be taken seriously. Baruchowitz hopes the family gift will pave the way to Brandeis becoming a leader in POTS research, bring its prevalence to the forefront and ultimately help launch new, data-based approaches to treatment.
 
"POTS patients each have a different treatment regimen and that need for an individualized approach often prevents broader research attempts," said Baruchowitz, recalling Wendy's search for relief and answers. "I can't imagine there's not a better way."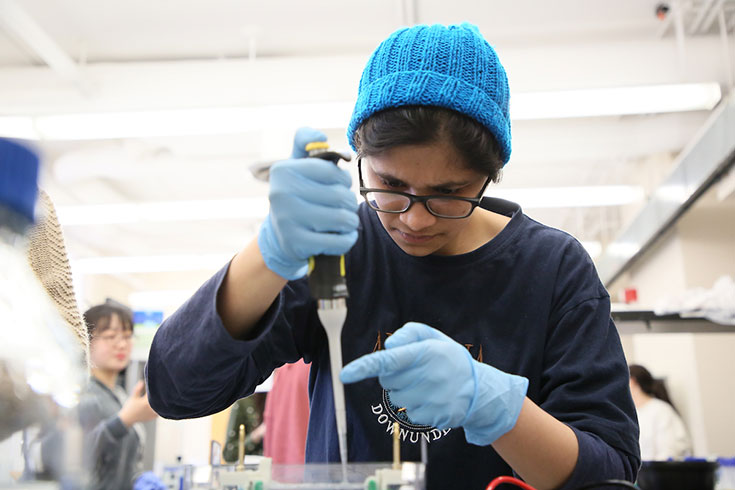 Make a gift to The Brandeis Fund to support critical research and student scholarships. 
The Power of Partnerships
In early 2012, Baruchowitz saw a major investment opportunity in the rapidly expanding commercial cannabis industry. He was also drawn to the space for its delivery of products helpful to cancer patients and chronic pain sufferers and those living with autoimmune diseases, such as multiple sclerosis and lupus. "Cannabis truly is a medical product, so I have in turn learned a lot about chronic illness and its effect on your whole mindset and mental health," said Baruchowitz. "Many POTS sufferers use CBD or medical cannabis for pain so it's not unrelated to what I do." Baruchowitz added that it has always been a goal to contribute toward POTS research as a family, and this named gift is for Wendy and their children.
 
"When someone in your family has this type of disease you often feel helpless," said Baruchowitz, who has drawn emotional support over the years from his brother, Adam '94, who inspired him to attend Brandeis. Baruchowitz doesn't anticipate an easy cure but hopes for better and gentler treatment, which today can involve a range of drug cocktails with the potential for serious side effects and interactions. Baruchowitz hopes that a deeper knowledge of POTS and related disorders will render its management more consistent and make it easier for those who suffer from it to take charge of their health. "I think Susan's research could result in insights that may lead to positive health changes for a large cohort of POTS patients, which can also have an even larger impact on their families. That is what our family hopes to achieve with this gift," he said.
 
For Birren's part, she said, "This gift shows the power of alumni partnerships in driving important research at Brandeis."
About the Author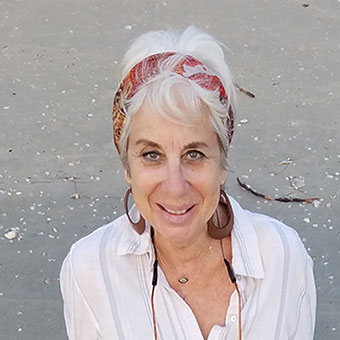 Former senior editor of Bostonia, Susan Seligson is an award-winning journalist who has written for The New York Times Magazine, The Atlantic, The Times of London, Redbook, Yankee, Salon, The Boston Globe, Radcliffe Magazine and many other publications. She is the author of several books including Going with the Grain (Simon & Schuster).