Brandeis Alumni, Family and Friends
Honoring Alumnae Breaking New Ground in Math and Science
March 3, 2021
This Women's History Month, the Brandeis Alumni Association showcases perspectives from alumnae in STEM fields who are inspiring the next generation of scientists.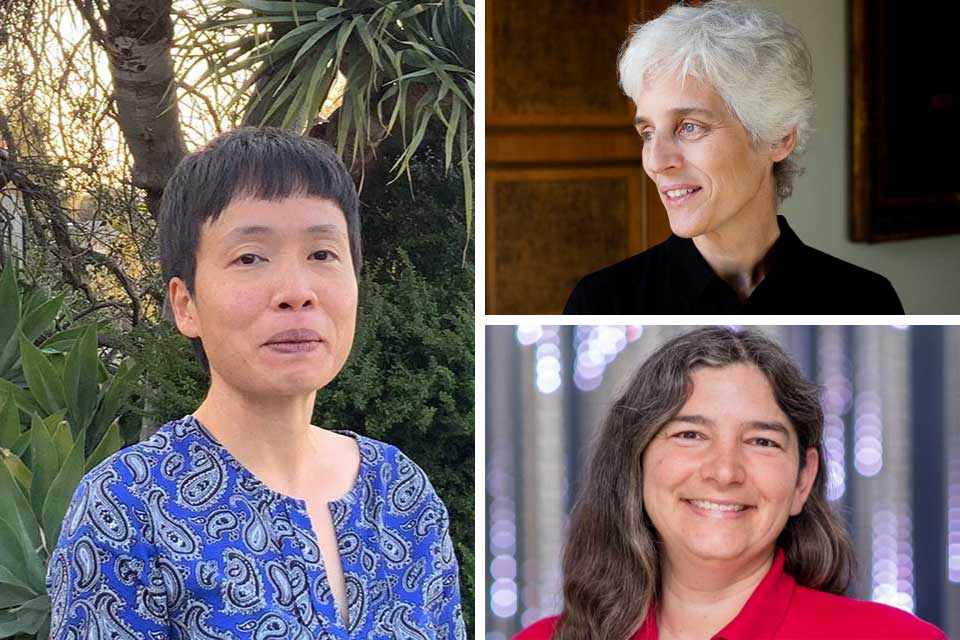 Anyone compiling a women's history of Brandeis will note the remarkable achievements of university alumnae and female faculty members in science, technology, engineering, and mathematics, or the STEM fields, for short. 
Brandeis is the alma mater of Karen Uhlenbeck, MA'66, PhD'68, H'08, first woman to receive the Abel Prize, the world's top prize in mathematics, and of Susan Band Horwitz, PhD'63, winner of the Gairdner Award, called "Canada's Nobel," for her research in the fight against cancer. 
Eve Marder '69, described as "one of the most influential neuroscientists of her generation" on receiving the National Academy of Sciences Award, is an alumna, as is Bonnie Berger '83, MIT mathematician and Brandeis trustee, recently elected to the National Academy of the Sciences. Gina Turrigiano, current chair of the Biology Department, is a recipient of a MacArthur Foundation "Genius Award" for her neuroscience research. 
They're just some of the Brandeis women who have made noteworthy contributions in the sciences. To mark Women's History Month, the Brandeis Alumni Association invited perspectives from several alumnae who are today writing their own history in the STEM fields. Here are their stories:
Rachel Zimmerman Brachman '95, works as a public outreach coordinator at NASA, fueling excitement for NASA missions among students in grades 5-12. 
Ming Lee Tang '04, associate professor of chemistry and UC Riverside and energy researcher, values the opportunity she has to engage students traditionally underrepresented in STEM disciplines. 
Ulrike Tillmann '85, Oxford professor of mathematics and director, Isaac Newton Institute, finds deeper understanding and connections through discourse with students and colleagues. 
Bela (Apparao) Labovitch '87, P'17 is vice president of engineering at athenahealth and has a passion for building software and attracting more women to pursue careers in tech. 
Chari Smith, PhD'89 is Drug Discovery Executive in Residence in the Department of Molecular Biology at Princeton University, helping to find partnerships between researchers and the biotech industry. 
Rachel Meyers '84 is Chief Scientific Officer at Faze Medicines and encourages young women considering STEM careers to take the leap.