Brandeis Alumni, Family and Friends
Shedding Light on Photovoltaics: Ming Lee Tang '04
This Women's History Month, the Brandeis Alumni Association invited perspectives from several alumnae who are inspiring the next generation of scientists.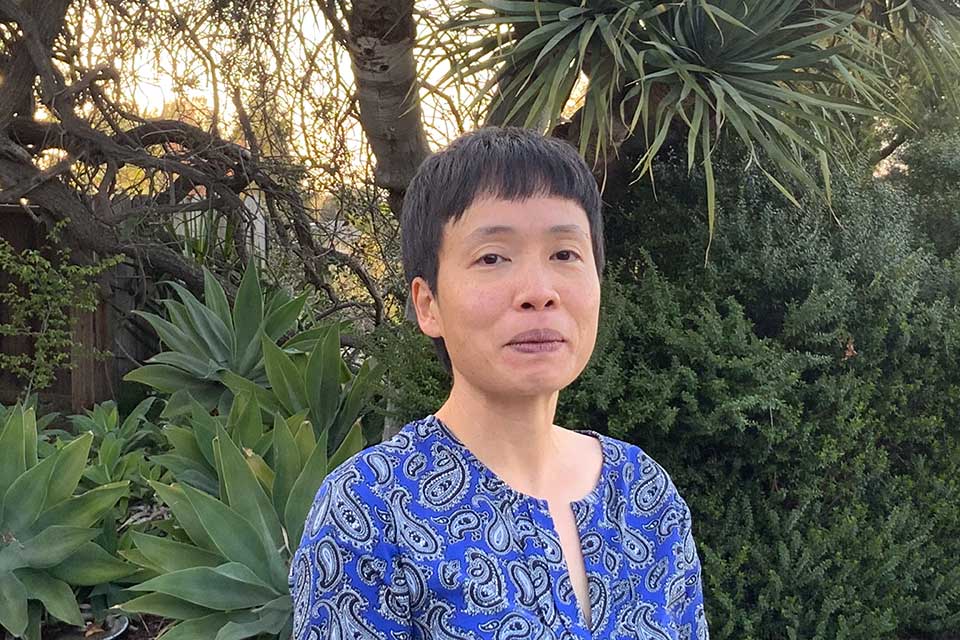 Ming Lee Tang '04, is an associate professor of chemistry at the University of California, Riverside, whose group pursues research that helps improve the performance of photovoltaics, photocatalysts and bioimaging probes.
Tang was spotlighted in the journal ACS Energy Letters in February 2020 in a feature on women scientists at the forefront of energy research. Her group's work with silicon nanocrystals that can absorb light and transfer energy has potential applications in neuroscience and pain mitigation and is groundbreaking in the use of silicon, an abundant and environmentally-benign material, she told the journal. 
Tang received a $750,000 grant from the U.S. Department of Energy in 2018 to continue her work on developing hybrid organic-inorganic materials that have applications in health care and the solar industry. The work of the Tang Lab was noted among the "Five Best Ideas of the Day" by the Aspen Institute in 2015.
She was invited by the Brandeis Alumni Association to reflect on her career in STEM and on the part her Brandeis experience played in shaping her professional path.
As a professor at UC Riverside, I am very fortunate to have the resources to conduct world-class research while engaging students, particularly those from populations traditionally underrepresented in STEM disciplines. The best part of my job is to see students launch themselves and grow as scientists or engineers. It has been very rewarding for me to be able to guide students at this formative stage of their life, to see students grow in their self-confidence and mature as adults, gaining the ability to defend their positions, whether during office hours or as researchers in my group.
When I was a student, one of my chemistry labs involved visualizing the sodium spectrum or the sodium d-lines doublet pair. After I saw the doublet lines with my own eyes, it was clear that all the abstract quantum mechanics we were taught made sense, and I decided that doing meaningful experiments to establish new science is interesting.
My journey started at Brandeis, where I was involved in summer research as an undergraduate, first with Professor Peter Jordan in chemistry and then with Professor Niko Grigorieff in biophysics. The summer stipends that Brandeis and the Howard Hughes Medical Institute offered undergraduates for research really helped me financially as an international student. 
In my senior year, a comment by Prof. Bruce Foxman led me to apply to graduate school at Stanford. In 2004, I began graduate work in organic electronics at Stanford, followed by postdoctoral research in nanocrystals and catalysis at UC Berkeley.
A lot of students start college with preconceived notions about their future careers. Sometimes, this makes them less open to advice or intellectual stimulation/challenges which may detract from their original goals. I would advise young students to be enthusiastic about finding new directions or testing out the waters with the numerous resources available at Brandeis.