Brandeis Alumni, Family and Friends
Bonnie Berger '83 Establishes Junior Professorship in Mathematics with $2.5 Million Gift
July 28, 2022
The endowed junior professorship comes at a pivotal period of transformation for the Department of Mathematics.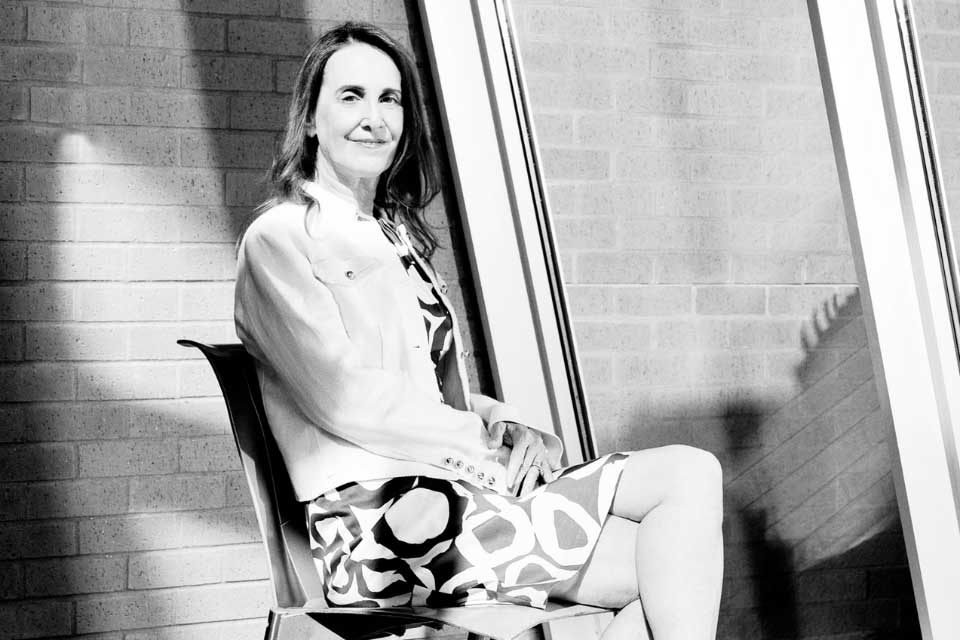 Photo Credit: Cody O'Laughlin/MIT Technology Review
Bonnie Berger '83, a former Brandeis trustee and the Simons Professor of Mathematics at MIT, and her husband, Dr. Tom Leighton, CEO and cofounder of Akamai Technologies and a professor of applied mathematics at MIT, have pledged $2.5 million to establish a named junior professorship in the Department of Mathematics at Brandeis University.
The Berger-Leighton Endowed Professorship will advance the department's research missions, enabling it to recruit high-caliber junior faculty and attract and retain more undergraduate and graduate students. The incumbent chairholder will be a distinguished junior faculty member of the department. 
"This professorship will strengthen our position of leadership in the wider field of mathematics," said President Ron Liebowitz. "Most importantly, students across our undergraduate and graduate programs will benefit tremendously from this investment and the new opportunities it creates. We are grateful to Bonnie and Tom for their generosity and vision."
A well-timed gift 
Dorothy Hodgson, dean of the School of Arts and Sciences and professor of anthropology at Brandeis, added that the gift comes during a "turning point" for the department, as a number of eminent senior faculty are about to retire while the applied math major, established in 2018, has become one of the fastest growing majors in the School of Arts and Sciences.
"Math is foundational to the sciences," said Hodgson. "With the expanded enrollments and majors, and recent hires and retirements, the math department is poised to reinvent and reinvigorate its renown for teaching and research excellence. Bonnie and Tom's gift is essential to this transformation." 
The chair will also help create within the department an even greater environment in which mathematicians can "develop and become impactful at both the research and teaching level," added Olivier Bernardi, professor of mathematics and chair of the department.
"As the demand for mathematics classes has been soaring, nationally and at Brandeis, the Mathematics Department has been looking for ways to broaden its class offerings and expand its collaborations across the Division of Science," said Bernardi. 
Pushing boundaries and shaping the future
For Berger, endowing a chair carries personal significance, but she's also excited to help grow the department's impact long into the future. 
"My time at Brandeis really helped shape my love of exploring and pushing the boundaries of mathematics," she said. "We are so excited now to be able to help shape the future of mathematical study and research and inspire a new generation of mathematicians."
A pioneering researcher, Berger has been instrumental in defining the field of computational biology. Her recent work involves designing algorithms to scale with and gain biological insights from advances in automated data collection and the subsequent large data sets drawn from them. 
Berger is also the Simons Professor of Mathematics at MIT, holds a joint appointment in electrical engineering and computer science, and is head of the computation and biology group at MIT's Computer Science and AI Lab. Additionally, she is an associate member of the Broad Institute, faculty member of Harvard/MIT Health Science and Technology and affiliated faculty of Harvard Medical School. Throughout her career, she has won numerous awards, including a National Science Foundation Career Award and the Biophysical Society's Dayhoff Award for her research and she is an elected member of the National Academy of Sciences. 
The Department of Mathematics at Brandeis offers both a BA and BS in mathematics and applied mathematics, a combined BA/MA degree, graduate degrees and a doctoral program, as well as a post-baccalaureate program for students with degrees in any field who would like to expand or deepen their mathematical skills. 
About the Author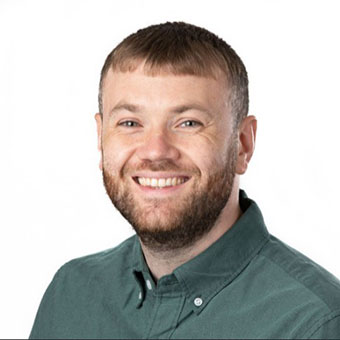 Dave Eisenberg is the integrated marketing and content strategy manager with Brandeis University's Institutional Advancement team. Prior to joining Brandeis, he worked as a content specialist at Perkins School for the Blind, and before that, as a journalist. Outside of work, he enjoys playing guitar and is an avid runner.