Brandeis Alumni, Family and Friends
Building Bridges Among Latinx Alumni and Students
September 29, 2021
Latinx alumni and students are preserving their history at Brandeis for those who come after them. 
Daphne Ballesteros '24 is inspired to serve as a mentor to future Latinx students at Brandeis since she benefited from alumni mentorship—and because it's how she was raised. "Honoring your ancestors, knowing the people who came before you, is important within the Latinx community," said Ballesteros, a member of Brandeis Latinx Student Organization's executive board and a Dr. Martin Luther King Jr. Fellow.
That's a message that resonates with Latinx alumni like Elsie Morales Ramos '72, who is committed to promoting Latinx history at Brandeis and helping to connect Latinx alumni with each other and with students. 
During Ramos' time at Brandeis she helped found GRITO, a student organization that worked to increase and support the Latinx population at the university, paired upper-class students with incoming first-years for mentoring, organized social events and joined with other minority student organizations in campus protests and activism. The rich history of GRITO is captured in a 15-minute film created for Alumni Weekend 2021 by Maria Rodriguez '75 and her son Dioni Gomez.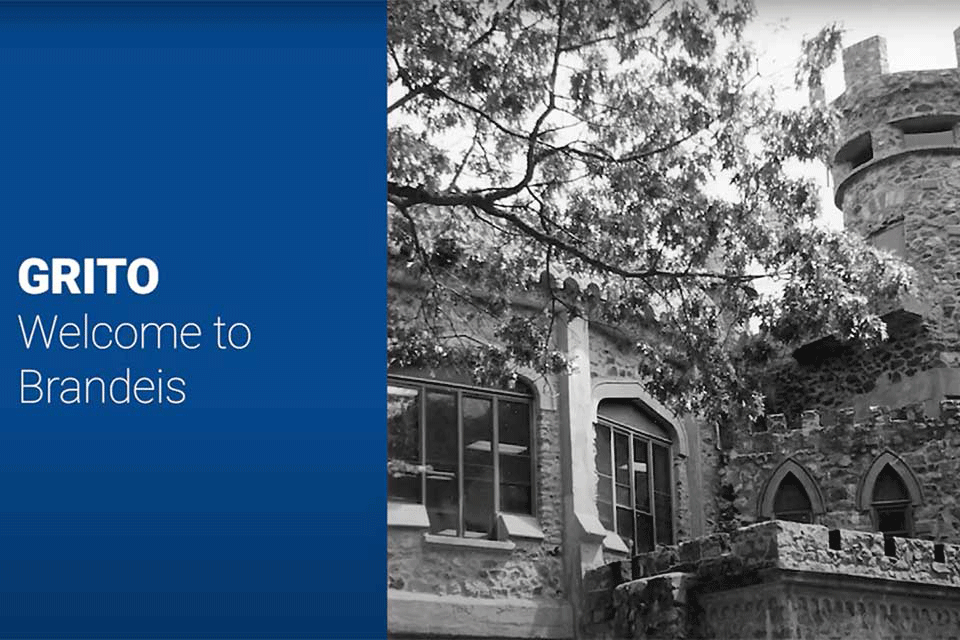 Ramos has found that many Latinx alumni and students who came after her don't know the history of Latinx culture at Brandeis. "We were kind of surprised that the incoming generations didn't know what happened before us. That was certainly enlightening and something that as alumni of color we're working to address," Ramos said. "When you go to college you're there for four years so there's not a lot of continuity."
Brandeis' Latinx culture was presented decade by decade during the "50 Years of LatinX Students at Brandeis" Alumni Weekend 2021 event. Latinx alumni from the 1970s to the 2020s shared their experiences at Brandeis and how it shaped their lives. "We formed a solid community of Lantinx students," Naomi Vega '73, a founding member of GRITO, says in the video of the event. "We were a family. I can honestly say some of the best experiences of my entire life were at Brandeis." Alumni also share their feelings of isolation. "I was faced with a lot of classism and racism," says Blanca Elizabeth Vega '98, who surprised herself by becoming president of the Latinx student organization at the time, AHORA! Even in that leadership position, Vega didn't know about the past Latinx history at Brandeis. "I had no idea that there were Nosostros and GRITO before me."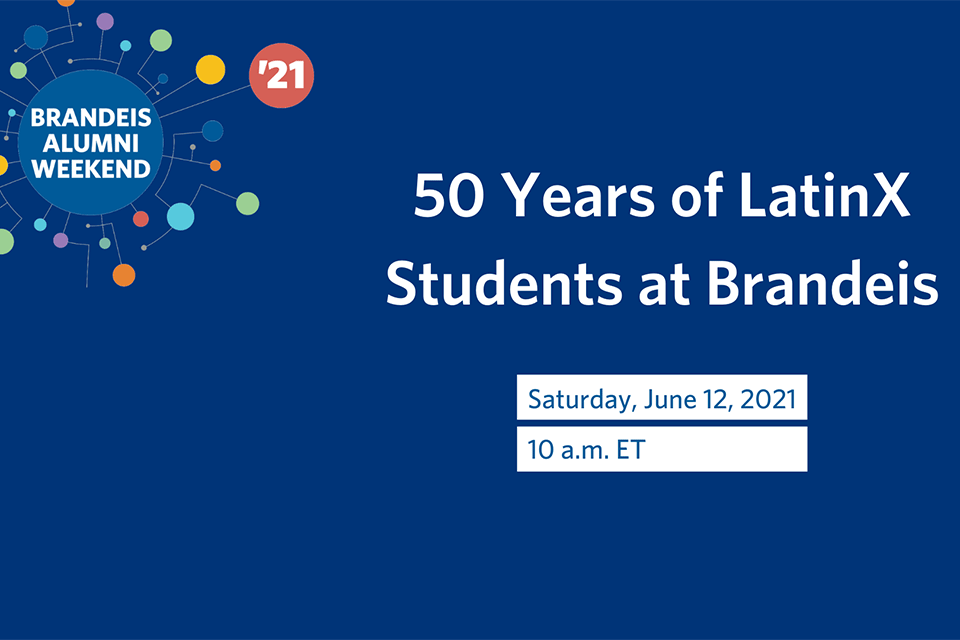 Elevating Latinx history is just one piece of what Ramos and other alumni want to do. They also want to provide mentorship, networking and other ways of connecting Latinx alumni and students. One opportunity is coming up Thursday, October 7. To commemorate National Hispanic Heritage Month, a month-long celebration to honor the achievements and contributions of Hispanic Americans, the Alumni of Color Network is hosting a panel, "Contemporary Voting Rights Issues and the Latinx Community," which they hope will attract Latinx alumni and students, as well as all interested Brandeisians. Ballesteros is moderating the event.
Ramos, who retired from IBM after three decades, is also working with Brandeis Libraries to make sure that Latinx history, including photos and videos, is part of the archives and searchable by future generations. "I'm very interested in history, and I wanted to provide this as one of my contributions to the Brandeis community in general and to Latinx students in particular. At this time in my life I want to support Latinx students in any way I can."
Join the Alumni of Color Network for networking opportunities, events and special programming. Learn more. 
Featured Event
About the Author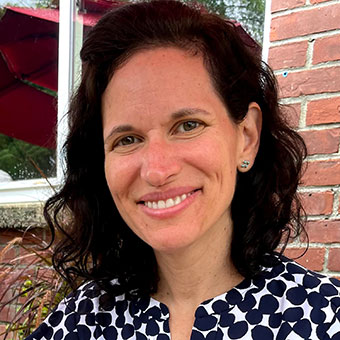 Since leaving the daily newspaper world, Abby Klingbeil has been helping organizations tell their stories in a way that inspires action. After nearly a decade at the University of Washington in Seattle, she returned to the East Coast and has worked with Tufts University, MIT and now Brandeis. She has won numerous awards for her writing and communication projects.