Brandeis Alumni, Family and Friends
Laura Limonic '97 Reflects on Hispanic Heritage Month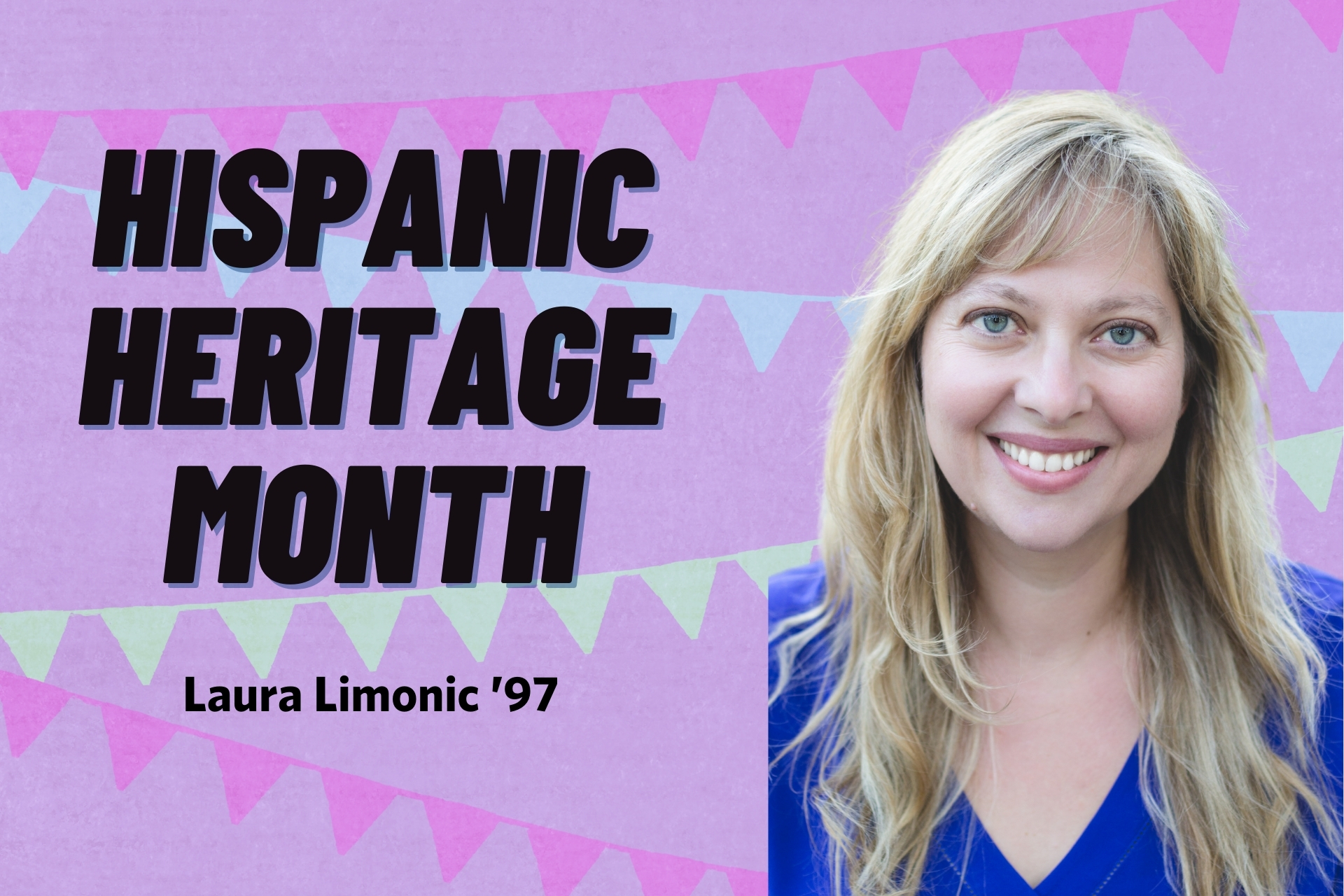 Laura Limonic '97 is an associate professor of sociology at the College of Old Westbury of the State University of New York. Her research focuses on contemporary immigration to the United States. Her own Jewish family immigrated to the United States from Argentina. Her recent book, "Kugel and Frijoles: Latino Jews in the United States," which explores issues of ethnicity, race, class and religious community-building among Latino Jewish immigrants, received the 2020 Best Book Award from the Latin American Jewish Studies Association. ​
In honor of Hispanic Heritage Month, the Brandeis Alumni Association invited her to reflect on the inspiration she has drawn from her Latinx heritage in her life's work, and how her Brandeis experience helped shape her path.
Heritage can mean so many things – history, culture, language, food, even political leanings. There is my Argentine heritage, which reflects the country of my birth and with which I identify strongly, but also a Latina identity I constructed as a Spanish-speaking immigrant here in the United States. Sometimes my heritage means having a stronger connection to people that speak Spanish, or listen to similar music. Other times it means having a value system that might diverge from American individualism. There is a stereotype about Latinos being loud and boisterous which I embrace wholeheartedly.
Immigrants are the best students of society and culture. As immigrants we have a unique perspective where we are "of" many cultures but really belong to none. Finding myself on the edges of group boundaries, I am always seeking a way in. For example, I observe how groups construct identities as well as how other groups assign racial and ethnic identities to immigrants. My work is on Latinx Jewish identity construction and I drew on my background and the questions I had about my own experiences to guide my research.
I never seamlessly fit into a Jewish or Latino category. I am always code switching – depending on whom I was interacting with. I think I may have been a contradiction in other people's minds. For example, the image of a Latino here in the United States is driven in part by demographics: Mexicans are the largest Latino national origin group and many people equate Latino with Mexican.
At Brandeis, the classes I took on the Mexican revolutions and Latin American literature and art helped me understand the historical and cultural forces that shape contemporary Latin American and Latino identity.
My Brandeis classmates are some of my dearest and closest friends. I am so grateful to Brandeis for bringing us together and giving us the space to form friendships that continue to bring me so much support and joy and anchor me in the world.
A positive thing I notice in Latin America is that as more people participate in the political process – through public acts like protests and private acts such as political education and socially-conscious conversations – change happens. We have seen it occur at different times across Latin America, when politically-active societies manage to overthrow dictators, bring democracy back from the ashes, and upend inequitable economic regimes.
Crisis can be an opportunity for rebirth, if we work for it. I see movements such as Black Lives Matter as well as voting initiatives and the defense of democracy as working for the betterment of our country. 
---
Read additional Hispanic Heritage Month reflections from Brandeis alumni.
Published On: October 8, 2020