Brandeis Alumni, Family and Friends
Feeling Brandeis Pride – From a Distance – During Alumni Weekend Online
June 22, 2021
Alumni who participated in this year's Brandeis Alumni Weekend weren't able to hug old friends or stroll through campus, but they still felt pride in their alma mater while connecting with fellow graduates.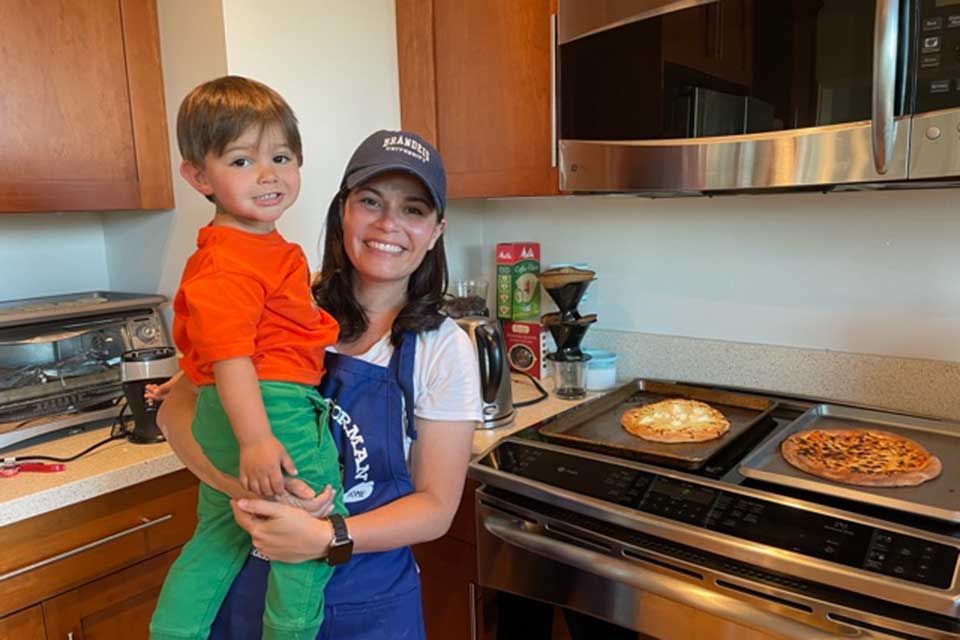 During a typical Brandeis Alumni Weekend, Monica (Katz-Lapides) LaBoskey '06 would spend all Saturday on campus and then Sunday would visit friends in Boston and hustle to the airport to return to her home in California. But this year, LaBoskey didn't have to rush anywhere since she participated in the all-online Alumni Weekend from home, June 11-13. And for the first time, she attended Sunday's University Update by President Ron Liebowitz and Alumni Achievement Award Presentation. "I loved hearing from Ron, and the Alumni Achievement Award presentation was incredible. It was a good example of an event I probably wouldn't have gone to if I were on campus," said LaBoskey, co-chair of her class's 15th Reunion and former co-president of the Brandeis Alumni Club of Northern California.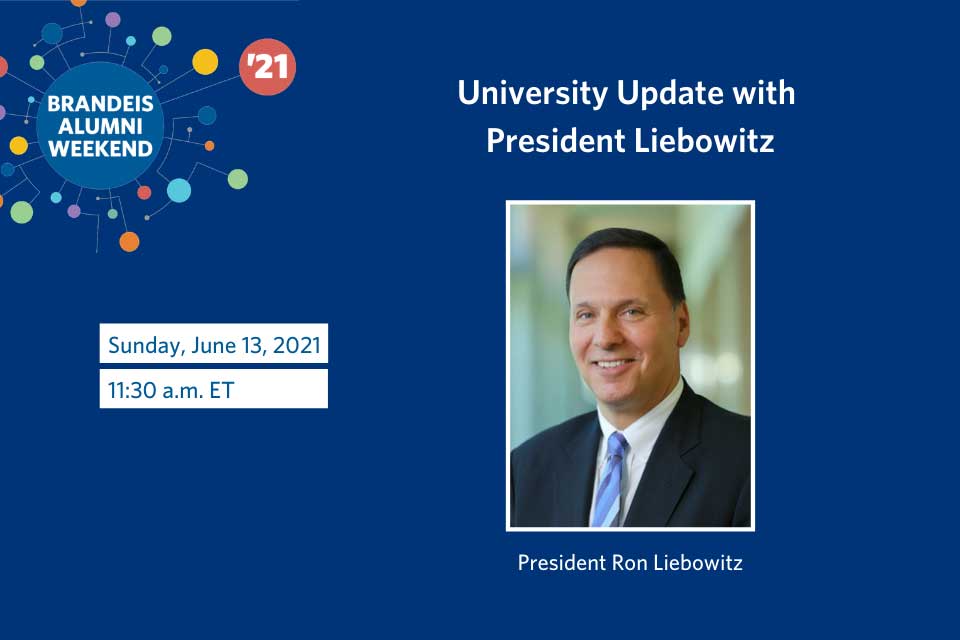 Honoring Esteemed Alumni 
Three alumni were honored with 2021 Alumni Achievement Awards: Patricia Hill Collins '69, PhD'84, an eminent sociologist whose research explores the intersection of feminism, gender, race and social inequality; Susan Reich Weiss '71, a pioneer in the study of coronaviruses; and Drew Weissman '81, MA'81, P'15, whose research is credited with laying the groundwork for the Moderna and Pfizer/BioNTech COVID-19 vaccines.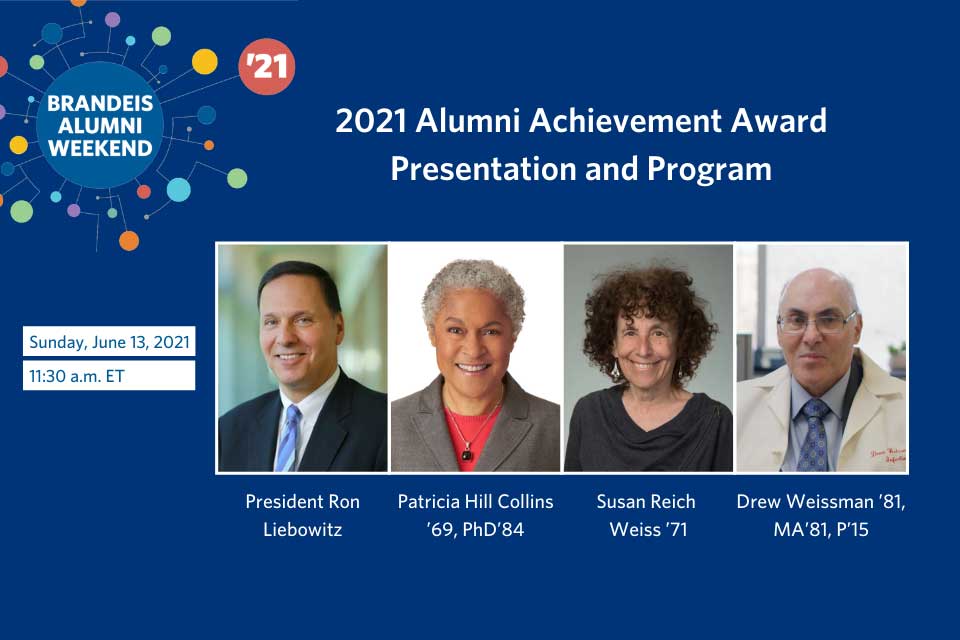 A Novel Alumni Weekend
This year's Alumni Weekend featured 11 events geared toward all alumni and another 31 events for classes and shared-interest groups, like the newly-launched Waltham Group Alumni Network. More than 1,350 alumni and friends registered for this annual celebration.
Alumni College, usually held on the Friday of Alumni Weekend, began April 29 and continues through June 30 with nine events. On June 11, alumni heard a discussion between Inspector General of the United States Department of Justice Michael Horowitz '84 and legendary journalist Bob Woodward. This highly anticipated Alumni College event proved particularly compelling. It was held on the same day Horowitz confirmed he would begin an investigation into whether the Trump administration improperly seized phone records of House Democratic lawmakers, their staff and journalists, a topic the panelists discussed during the event.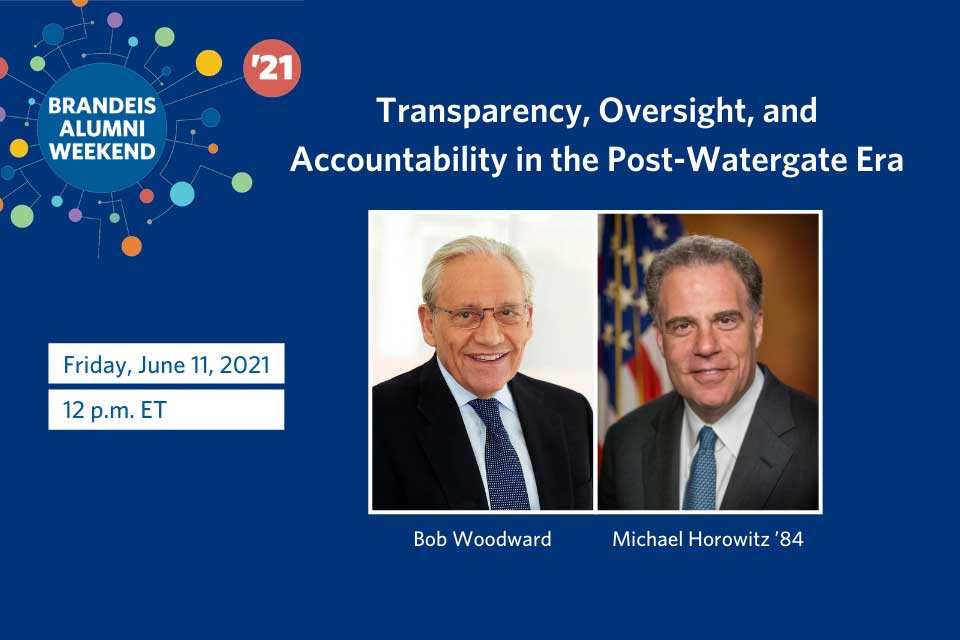 On a lighter note, LaBoskey and fellow alumni participated in pizza-making (with her young son as her sous-chef), as well as a trivia competition and heard a conversation between Oscar-winning producer of "Spotlight" and 2020 Alumni Achievement Award winner Michael Sugar '95 in conversation and Prof. Tom Doherty. Sugar discussed his career trajectory, what it means to be a producer and what drew him to Brandeis.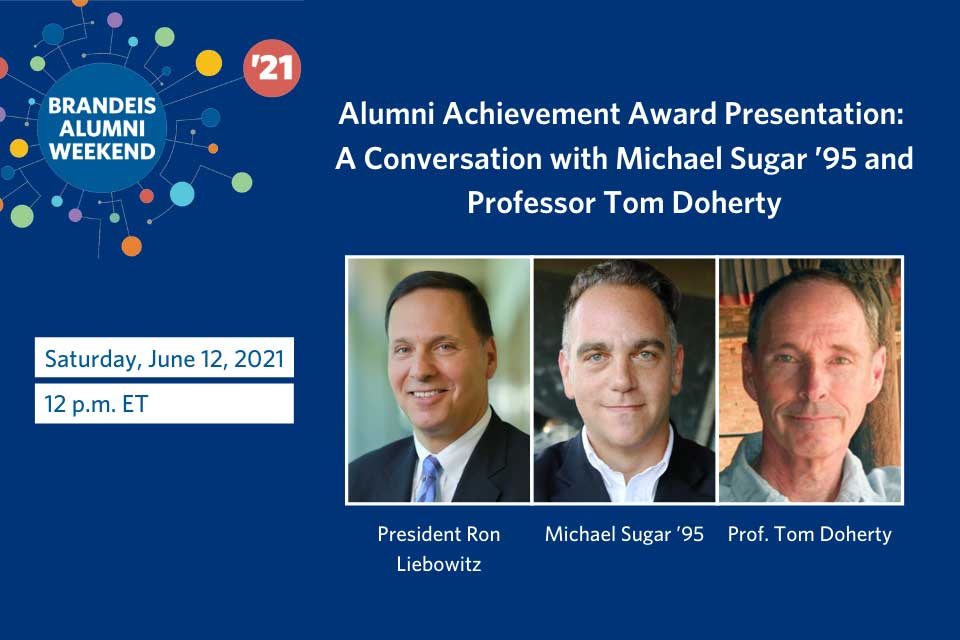 Bringing Alumni Together from Near and Far
Alyson Tarr Popper '90, co-chair of her 30th Reunion, said the online format meant some people who normally would have attended didn't, but the reverse was true as well. "At our class brunch we had people there from California and Seattle, who said if it hadn't been on Zoom then they wouldn't have attended." 
Popper attended a number of events and called the Rose Art Museum at 60 event "probably one of the top three presentations I've seen over Zoom during the entire pandemic, and I've seen a million." Popper was impressed by the enthusiasm of the Rose's newly named director and chief curator Gannit Ankori, who shared images, videos and highlights from the museum's rich history. The Rose reopens for in-person visitors on June 25.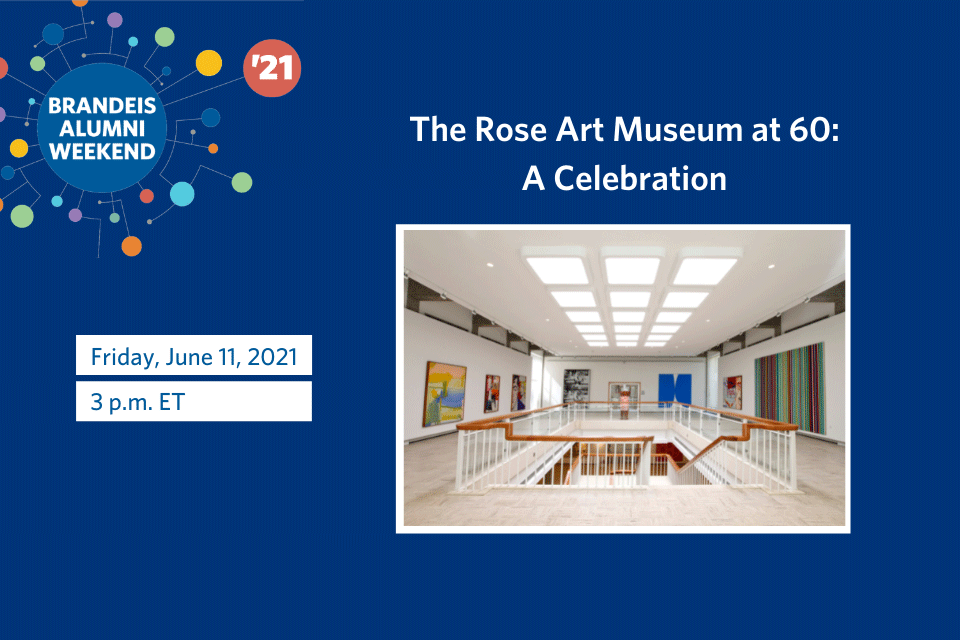 Joe Perkins '66, a 55th Reunion chair, said that despite the Zoom format, or maybe because of it, there were many meaningful conversations among his classmates—96 of whom registered for their reunion—throughout the weekend. "People were genuinely glad to talk with each other," Perkins said. "While they were disappointed we weren't in person, if we had met in person, we wouldn't have had people from Israel, France, India and the West Coast."
A Saturday event for the Class of 1966 lasted four and a half hours and combined presentations and small-group discussions. Their reunion also included a presentation by Winston Bernard Coard '66, who briefly served as prime minister of Grenada before being deposed and imprisoned. "His story was quite remarkable," Perkins said. Not only was the weekend a wide-ranging learning experience for all, the reunion, he said, "reinforced the fact that we are a close-knit class. We genuinely like each other and are interested in hearing each other's stories."
Most Alumni Weekend events were free, and we invite you to contribute to Light the Way for Brandeis, which supports student success and wellbeing.