Brandeis Alumni, Family and Friends
Jose Pérez '75 Reflects on Hispanic Heritage Month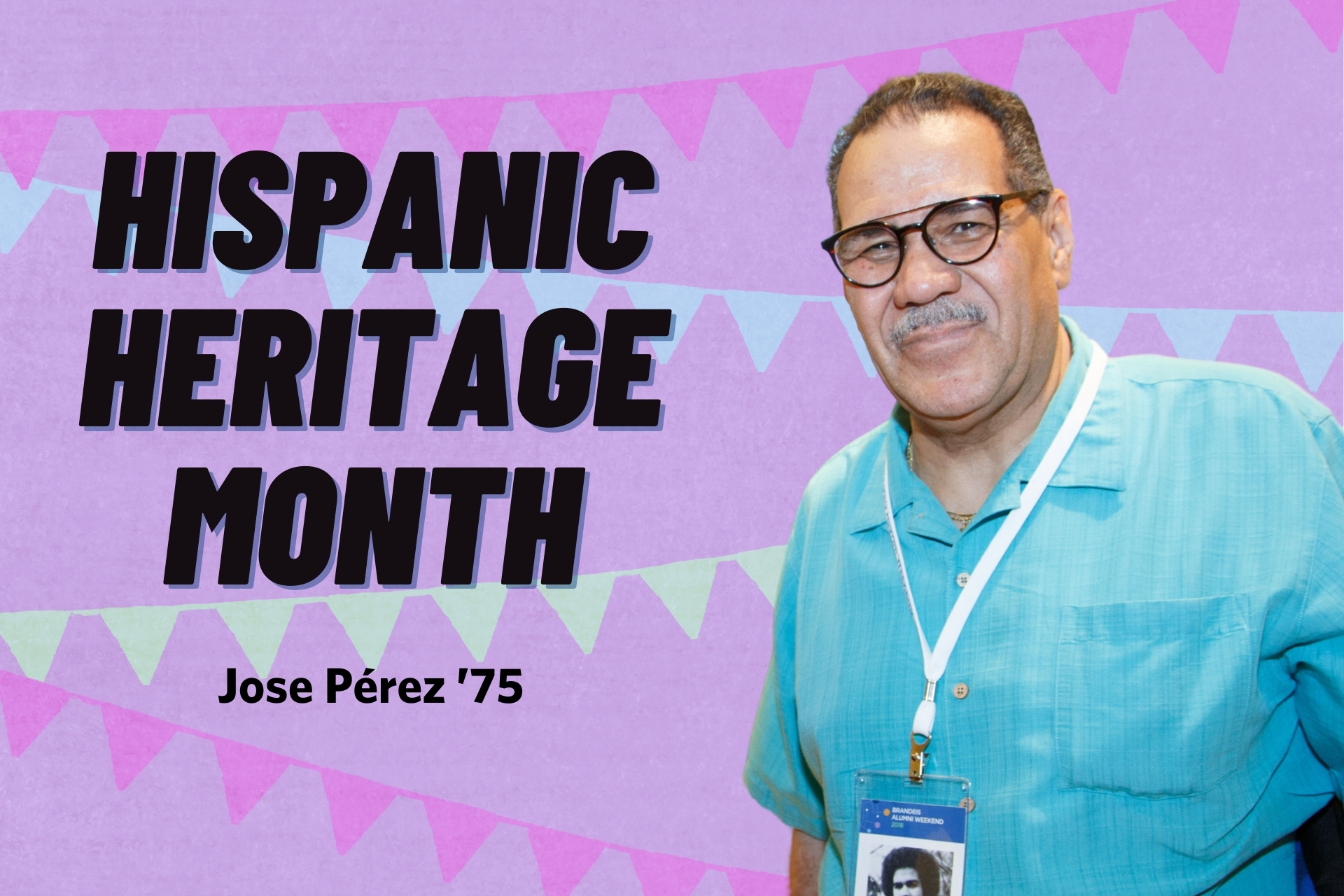 Jose Pérez '75 is a principal at Butler Perez Associates, a consulting firm specializing in real estate development, government relations and strategic planning. The former assistant secretary of economic affairs in Massachusetts, he has more than 35 years of experience in the private, government and nonprofit sectors, focusing on community revitalization, economic development, issues related to Hispanics, employment and education. He has worked on a number of Democratic political campaigns and is currently working on a voter registration and mobilization initiative with the New England Farm Workers Council. Pérez helped establish the Joseph D. Warren Endowed Scholarship, which provides support to Brandeis students who are the first in their family to attend college. He is a vice president of the Brandeis Alumni Association Board of Directors. He and his wife, Tonia, have four children.
In honor of Hispanic Heritage Month, the Brandeis Alumni Association invited Pérez to reflect on the inspiration he has drawn from his Latinx heritage in his life's work, and how his Brandeis experience helped shape his path.
My family moved from Puerto Rico to New York when I was six. Our building was half Jewish and half Puerto Rican. Joe Warren, MSW'72, PhD'83, the director of Upward Bound, helped a bunch of us inner-city poor kids get into Brandeis. And he was instrumental in getting me involved in politics. Paul Regan '73, P'12, Curtis Tearte '73, Ron Glover'73, and I wanted to pay it forward so we endowed the Joseph D. Warren Endowed Scholarship at Brandeis, which supports low-income students who are the first from their family to attend college, with an interest in social justice.
I've spent most of my life trying to get people to register to vote. Voter turnout is a big problem, especially among minority communities. In order for people of color to benefit in terms of issues like civil rights, the economy and environmental justice, we need to get our people to vote. It should be as easy as possible for everybody to vote, including voting by mail, or absentee voting. That is why I'm involved with voter registration, civic engagement, and community empowerment work, with disenfranchised communities.
Much of my involvement in civic engagement and civil rights work stems from my time at Brandeis. We were taught to question authority. We were also taught to stand up against hate. Brandeis was established after the Holocaust, and it still plays a role in ensuring that whether the targets are Jewish, Latino, African American, or Muslim, we will never again let that type of hate develop again.
One of the reasons I got engaged with Brandeis again is that I wanted to help increase participation among alumni of color. Programs like the Alumni of Color Network are doing just that, and I hope to see more alumni of color take on alumni leadership roles.
The university's tradition and our alumni base are unbelievable in terms of social justice and civil rights. My Brandeis professors, mentors and classmates planted a seed that you can't let injustice go by. They taught me that you fight for those most vulnerable. If you see injustice, fight it.
---
Read additional Hispanic Heritage Month reflections from Brandeis alumni.
Published On: October 8, 2020