Brandeis Alumni, Family and Friends
Feeling Stir-Crazy? Check out These Digital Diversions
March 24, 2020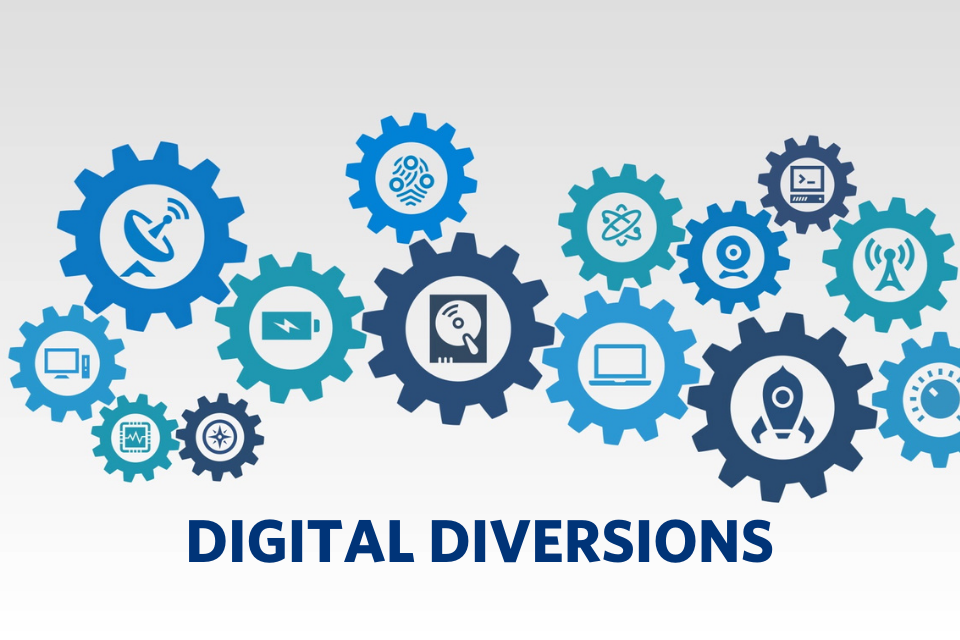 The Brandeis Alumni Association wants you to know that your Brandeis family is thinking of you and wishing you well. We also want to offer some digital diversions during this stressful time.
We've put together a collection of timely podcasts, binge-worthy TV series, a new way to experience the Rose Art Museum and even some fun activities to do with kids, all with a Brandeis connection.
Have other suggestions we should know about? Email us!
Browse by category: Podcasts | Arts | TV Shows | Kid-Friendly
---
LISTEN: Podcasts 
Featuring Brian Kennedy, MPP'16 | Two friends investigate the intersection of policy, culture and identity
Related reading: Brian Kennedy is Podcasting on Policy and Pop Culture
Featuring Professor Andy Molinsky | Discover the secrets to early career success
Related reading: Virtual Meetings Don't Have to Be a Bore
Featuring Guy Raz '96 | Stories behind some of the world's best known companies
Related reading: Guy Raz Answers the Brandeis Questionnaire
Featuring Michelle Simone Miller '11 | Accomplished leaders in the entertainment industry share their career paths and give advice

Related reading: New Alumni Podcast on How to Make it in Entertainment
Featuring Brandeis Professors Elizabeth Ferry and John Plotz | Professors discuss current issues and problems through books from different times and genres
Featuring Debra Messing '90 | Activists don't need "a certain pedigree" to make a change
Featuring Iyvon Edebiri '13 | A podcast play company that amplifies accessible stories and storytellers
Related reading: Bringing New Voices to American Theater, One Podcast at a Time
Featuring Lawrence Goodman, Brandeis staff | Big ideas explained in under 5 minutes
Featuring Mitch Albom '79 | Inspired by "Tuesdays with Morrie," explores themes of leading a better life
Related reading: Thursday with Mitch: Best-Selling Author Returns to Brandeis
---
EXPERIENCE: The Arts Online

Rose Art Museum Digital Collection
The Rose Art Museum Digital Collection offers an exciting way for community members to engage with the Rose's outstanding collection of modern and contemporary art. Browse by artist or portfolio.

Follow the Rose on Facebook and Instagram for more.
Create at Brandeis
Follow @CreateAtBrandeis on Instagram for daily posts about our community's creative moments, from music to visual art, and tag us to be featured.
When Broadway went dark due to COVID-19, theater writer Jeanne Lieberman '57 compiled this list of virtual theater opportunities, especially for theater-loving Brandeisians.
Concerts
Explore the Slosberg Music Center's Youtube Channel for recent concerts and recitals. 
---
WATCH: Streaming TV Shows
Big Little Lies | Deadwood
Actress Robin Weigert '91
Streaming: HBO
Related reading: A Magical Vanishing Act
Grace and Frankie
Co-creator and Executive Producer Marta Kauffman '78
Streaming: Netflix
Related reading: Marta Kauffman Answers the Brandeis Questionnaire
Home Before Dark
Executive Producer Rosemary Rodriguez '83
Streaming: Apple TV
Mozart in the Jungle
Producer Caroline Baron '83
Streaming: Amazon Prime
Pokémon
Voice actress Kathleen McInerney '93, aka Veronica Taylor
Streaming: Netflix, Pokémon Official Site
Scandal
Actor Tony Goldwyn '82
Streaming: Netflix
Related reading: Tony Goldwyn Answers the Brandeis Questionnaire
Star Trek: The Next Generation
Actress Gates McFadden '70
Streaming: Amazon Prime, Hulu, Netflix
Will & Grace
Actress Debra Messing '90
Streaming: Amazon Prime, Hulu, NBC
---
PLAY: Activities for Kids
Brandeis Printables
Download a printable Ollie coloring sheet and Brandeis-themed word search or play it online. Post your creations on social media and tag @BrandeisUAlumni!
Little Kids Rock
Little Kids Rock, a nonprofit founded by David Wish '90, P'21, to transform music education in schools, is offering free online music lessons via YouTube that are fun for kids and adults alike!
Change For Kids
Rebecca Bachman '13, associate director of development and events at Change For Kids, shares CFK | Digital, a free resource for 3rd-6th graders and their parents that features videos about science, reading, art and chorus, with various live classes.