Brandeis Alumni, Family and Friends
A Baroness, a Tech Entrepreneur and a Magazine Editor Walk into a WBRS Interview
Brandeis student William Kevorkian '23 interviews prominent alumni, among other successful professionals, for his WBRS radio show.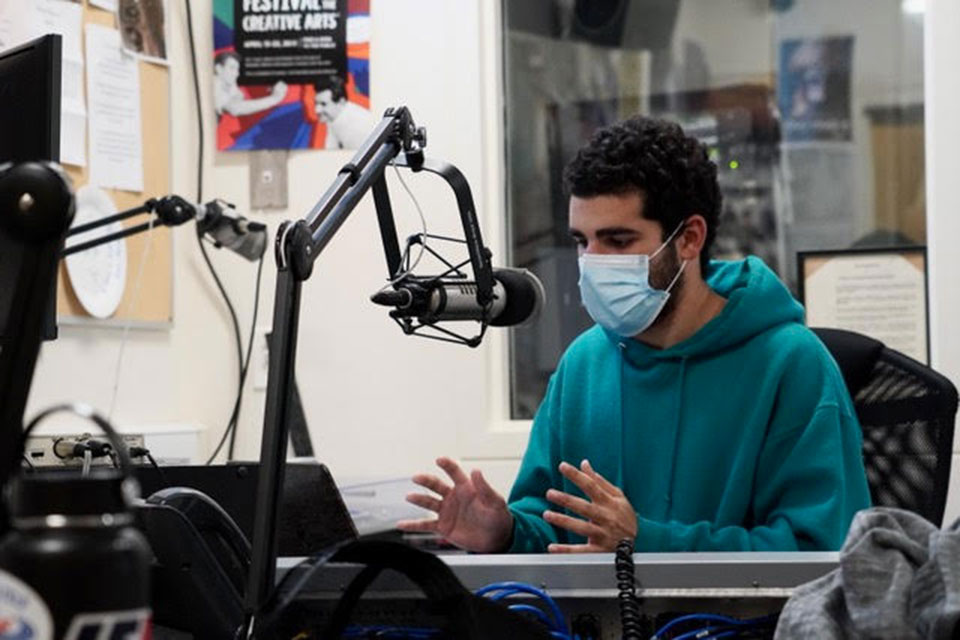 Photo Credit: Griffin Stotland
Back in high school, William Kevorkian '23 was the news anchor for his AV club when he got the chance to interview then-host of the NFL Network Dan Hellie and NBA Hall of Famer Adrian Dantley. Now a junior at Brandeis, Kevorkian continues to interview prominent athletes, actors and alumni for his own radio show on WBRS.
Kevorkian was inspired to join Brandeis' student radio station by his father. "My dad did college radio and he always talked about the joy that he got from the experience, so I decided to follow in his footsteps and join WBRS," said Kevorkian.
After working his way up, Kevorkian scored his own WBRS show, "What's On My Mind," a two-hour segment featuring music, news, sports and interviews with successful working professionals, including some prominent Brandeis alumni.
"I realized that I can use this platform to spotlight incredible professionals, whether they're Brandeis alumni or people who have no relation to Brandeis," said Kevorkian.
Guests on the program have included actor and comedian Jim O'Heir from NBC's "Parks and Recreation," Siri and Change.org Co-founder Adam Cheyer '88, Baroness Ruth Deech, GSAS MA'66, Ms. Magazine Founder Letty Pogrebin '59, and Bill Schneider '66, professor at George Mason University and former senior political analyst at CNN.
Honing the art of the interview
During a September 2021 interview, Baroness Ruth Deech, GSAS MA'66, talked about her early years and how she ended up at Brandeis. Her father was a refugee, escaping the Nazis and fleeing to England, where she grew up, in 1939. She studied law at Oxford University before pursuing a master's degree in the United States. Deech shared her perspective on what it was like to choose a university in the '60s, before the internet. Flipping through a brochure, Brandeis caught her eye because of its founding values, specialized courses and social-justice mission.
"I was drawn to Brandeis because it was Jewish and it was standing up for all the people who in those days might have found it more difficult to get into other universities, and I loved the look of the courses," said Deech, who received her master's in contemporary Jewish studies, now Near Eastern and Judaic studies.
Currently a baroness in the British House of Lords, Deech also spoke to Kevorkian about how her time at Brandeis shaped her life and the trajectory of her career at the intersection of law, education, politics, bioethics and more. She then drew from her experiences to opine on current topics such as the COVID-19 pandemic, Biden's presidency and her support of Brexit.
Before drafting his interview questions, Kevorkian peruses recent news and watches past interviews involving his guests. He will research their work and what companies or projects they are involved with. To Kevorkian, what makes a great interview is asking open-ended questions about an obscure topic.  
"I try to share something that the average listener would never even think to ask when I'm looking at information about these guests," said Kevorkian. "Some of these professional athletes, for example, they've heard the same questions over and over. When you do your research, they see it."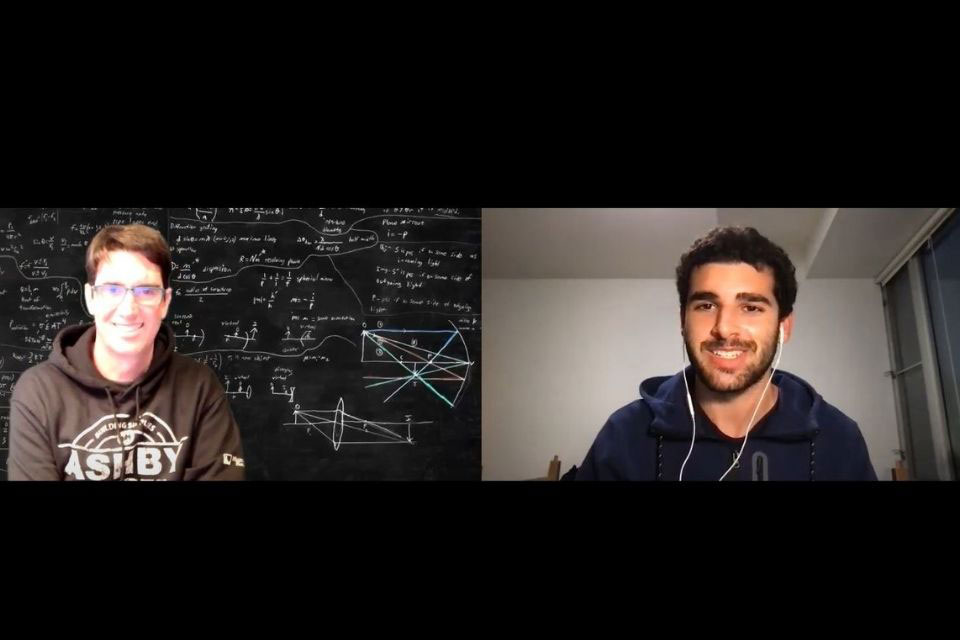 Sharing the Brandeis experience 
One of Kevorkian's favorite interviews was with Adam Cheyer '88, a Brandeis computer science grad turned tech entrepreneur who is best known for co-founding virtual assistant Siri. In the October interview, Cheyer explained how he makes predictions about the world, and once he begins to see trends moving in those directions, he quickly acts on them. The two discussed how Cheyer first conceived of the idea for Siri, the merger between Siri and Apple, the process of creating Change.org, which he also co-founded, cryptocurrency and more.
Cheyer, like Deech, shared how his time at Brandeis influenced his life and career. "I thought at that time the human mind is the most interesting thing on the entire planet, and Brandeis gave me a way to study that from many different dimensions. So not only did I take computer science courses; I took neuroscience, I took psychology, I took philosophy, I took linguistics, and all of these different fields were all centered around how we do the miracles that we do every day without even thinking about it," he said. "I just thought it was magical and Brandeis gave me a very rounded and multi-perspective view on what it is that we do, and I took that forward with me into Siri and the other things that I did." 
Kevorkian has plans to study abroad in Greece this spring, but intends to continue "What's On My Mind" when he returns to campus next fall. A double major in international and global studies and politics with a double minor in journalism and Hispanic studies, he intends to pursue a career in broadcast journalism after Brandeis. Find interviews from "What's On My Mind" on YouTube and Twitter.
About the Author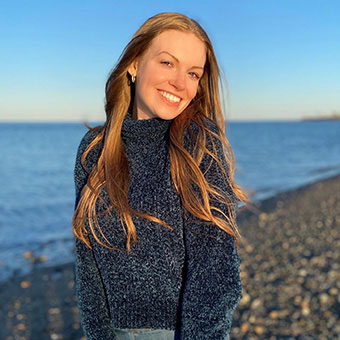 Abby Frisoli is the communications coordinator on the advancement communications team at Brandeis. Prior to Brandeis, Abby graduated with her master's in strategic communication and public relations from Sacred Heart University, where she wrote various stories and press releases as a graduate assistant for the central communications office. During her undergraduate studies, she wrote for Sacred Heart's campus newspaper The Spectrum.