Brandeis Alumni, Family and Friends
Remembering Richard "Dick" Rosenberg
The banking titan who endowed an institute and a chair in the International Business School dies at 92.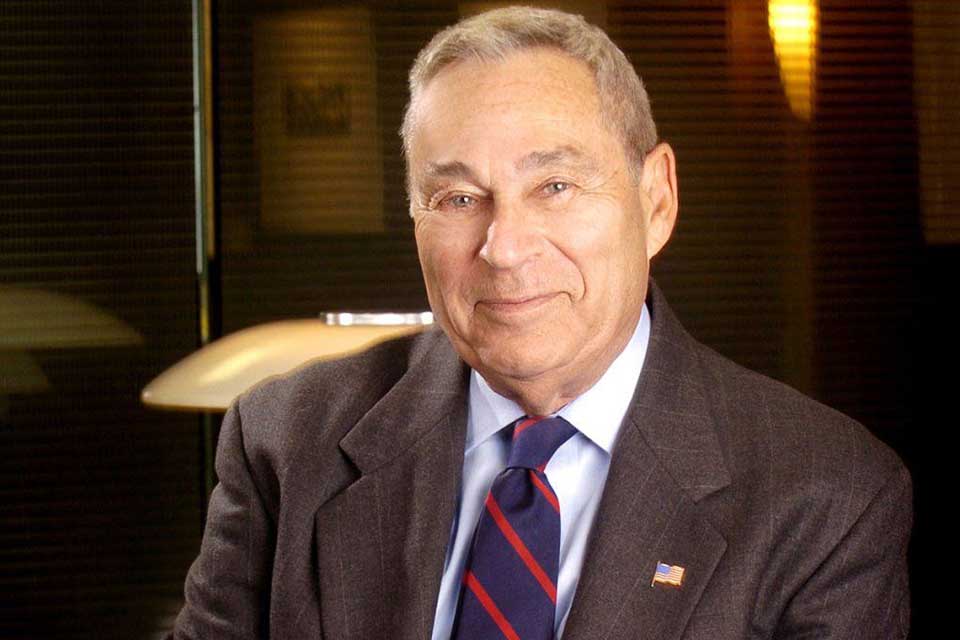 Photo Credit: University of California San Francisco
Richard "Dick" Rosenberg, the former leader of Bank of America and a generous Brandeis University friend and benefactor, passed away on March 3, 2023. He was 92. 
Rosenberg most notably served as chief executive officer of Bank of America, beginning in 1987, and helped turn the organization into one of the world's largest banking institutions, buoyed by acquisitions and new product lines. In 1990, he was named chairman.
Rosenberg became involved with the University after marrying Dr. Barbara Rosenberg '54, eventually a long-serving Brandeis Trustee. In 2001 the couple established the Barbara and Richard M. Rosenberg Institute of Global Finance, and in 2005 endowed the Barbara and Richard M. Rosenberg Professor of Global Finance, both in the Brandeis International Business School. The couple also helped to strengthen the University's connections with many other prominent leaders on the west coast. 
"Dick was a business giant and someone who played an important role in Brandeis' own history," said President Ron Liebowitz. "We are grateful for his leadership and vision as a businessman, as well as his commitment to social justice through his many philanthropic endeavors. We are proud to know that his entrepreneurial spirit will live on through the business school." 
Today, the Rosenberg Chair is held by Debarshi Nandy, a decorated business leader whose published research pertains to innovation and entrepreneurial finance, corporate and household finance, and financial intermediation. Nandy said it was an honor to hold the position that bears the Rosenberg name. 
"Dick was in equal measure humble, hard-working, and forward-thinking, and his legacy at Brandeis International Business School will continue to establish new boundaries in financial services," said Nandy.  
The first Rosenberg Professor of Global Finance from 2006-2008, Stephen Cecchetti said, "Dick Rosenberg was a great friend of Brandeis and the business school. His generosity and support allow us to expand our work in finance globally. We are extremely grateful and will miss him."
In 2004, Rosenberg received the business school's Dean's Medal and delivered its Commencement Address. Characteristically, he looked to the future, warning of widely-held myths that often preclude progress. He spoke presciently of the possibility of low inflation and low unemployment, and of the dramatic implications of technological changes just emerging at the time. He urged graduates to "challenge your own truisms in the light of a world that is continually and rapidly turning irrefutable facts into discredited myths."
The Rosenberg Institute hosts research conferences, academic lectures, and visiting executives, and publishes the Rosenberg Research Briefs, which feature the work of faculty and PhD students in economics and finance. Since 2015, 76 individual summer research awards have been granted to 29 PhD students.
Peter A. Petri, the Carl J. Shapiro Professor of International Finance, was the founding dean of the business school from 1994 to 2006 and its interim dean from 2016 to 2018. He worked closely with the Rosenbergs in the early years of the school. Coincidentally, they also shared humble origins in Fall River, Massachusetts.
"He was an incredibly smart, intuitive, and visionary leader," said Petri. "His enormous achievements came entirely from talent and determination. He could imagine large changes in the world around him and would expect a lot from himself and the people and organizations lucky enough to work with him. He also imagined an ambitious future for Brandeis and helped to make the University wiser and stronger." 
Before taking the reins at Bank of America, Rosenberg had excelled at key positions in Wells Fargo and other major banks. Earlier, he worked odd jobs to pay his way through Suffolk University and joined the Navy, eventually becoming a Commander in the U.S. Naval Reserve. His life-long association with the Navy became a source of great satisfaction. In later years, he served on several major corporate and philanthropic boards. 
He is survived by his wife, two sons, and five grandchildren.
About the Author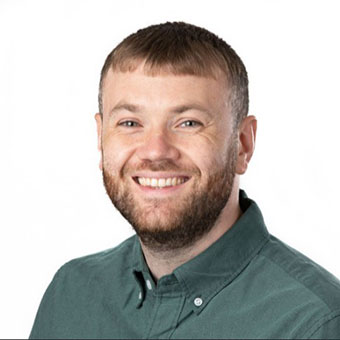 Dave Eisenberg is the integrated marketing and content strategy manager with Brandeis University's Institutional Advancement team. Prior to joining Brandeis, he worked as a content specialist at Perkins School for the Blind, and before that, as a journalist. Outside of work, he enjoys playing guitar and is an avid runner.