Brandeis Alumni, Family and Friends
Maya Sigel '04 on the Subtle Art of Compelling Production Design
Sigel's new project, "Hello Tomorrow!" on Apple TV+, has dazzled viewers by combining '50s aesthetics and futuristic elements.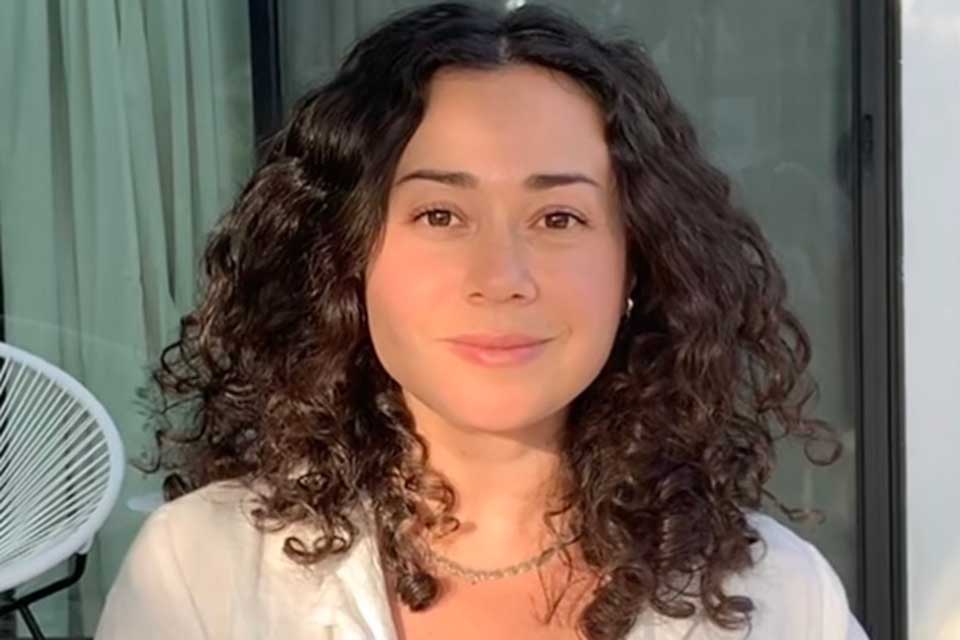 Photo Credit: Courtesy of Maya Sigel
Even as a kid, Maya Sigel '04 was drawn to movies with a strong visual style. 
She remembers being enamored with the look of "The Graduate" and cites "E.T." as having a "brilliant" aesthetic, brought to life by excellent production design. She was particularly inspired by 2000's "In the Mood for Love," awed by how the film's production designer also developed the costumes to create a holistic visual identity for the film. 
Today, that childhood fascination is her career. Sigel, who studied Comparative Literature and Film Studies at Brandeis, is now a production designer, with credits including popular Netflix series and films like "I Am Not Okay with This," and "To the Bone," as well as commercial work.
Her latest project has brought even wider attention to her eye for detail. As the production designer for "Hello Tomorrow!," a new Apple+ series, she has imagined a world that combines traditional mid-century modern aesthetics of the 1950s with futuristic gadetry. Her work to create something both retro and far off in the future has received praise and coverage from architecture, technology, and science publications alike.
The Alumni Association recently spoke with her about production design, her career, and time at Brandeis. The conversation has been condensed and edited lightly for clarity. 
How did you get attached to "Hello Tomorrow!," and what attracted you to the project?
I had previously worked with Jonathan Entwistle, the show's executive producer and director of the first four episodes, on "I Am Not Okay with This," and we had a really great, close collaboration and friendship. He reached out to me and told me briefly what this new show was about. I was like, "this is a designer's dream," doing something that's set in the 1950s, but a retro-futuristic version of it. A little while later, I got the pilot script and met with the showrunners and writers. The pilot episode was just so fun and so full of details about these different gadgets and really kind of painted a picture of this world that I hadn't seen before and that I thought would be a really interesting design challenge.
Did mixing those '50s aesthetics with futuristic elements present any unique challenges?
A lot of our challenges were of the practical variety, not the conceptual variety. It was really about how far we can take it with the time and the money that we have allotted for the show. Conceptually, it was just really compelling, and it was very open-ended. That gives you freedom as a designer, when it's not strictly a show set in the 1950s. You don't have to worry about being faithfully accurate.
In my research process, I looked at things from the 1920s up through the late '60s and kind of threw in anything that was inspirational because it's a different world. It was important to me to ground it in the 1950s and to make sure that everything that reads as futuristic is seen through the lens of what people in the '50s thought their future would look like. I didn't want it to feel like, "here we are in 2023, and this is what we think it will be." With the gadgetry, even if we were using modern processes like 3D printing or sculpting out of contemporary material, my scenic team would paint everything to look like it was a material from the past. 
Photo Credit: Courtesy of Maya Sigel

Photo Credit: Courtesy of Maya Sigel

Photo Credit: Courtesy of Maya Sigel
What was that research like?
Research is one of my favorite parts of the process. You get to kind of dive into this world and you find interesting things that will take you down a rabbit hole. A big part of my job is editing the research, curating it, and then riffing on it to make it something new. Especially in the '50s and '60s, there was a lot of money that was being put into what the future would look like. They were hiring designers and concept artists to imagine what the cars of the future would look like, what homes of the future and kitchens of the future would look like. So there's a lot of material. I looked at old World's Fair catalogs and there are lots of old videos from some of the appliance and car companies, and illustrations as well. Some of them now seem a little too far-fetched. So it's really about kind of looking at some of the common themes and then deciding what would be appropriate for the show. 
What were some of the common themes you found?
There was a lot of Space Race stuff, and in our world people are going to the moon. So everything had to feel aerodynamic: streamlined, curved shapes. There are the domes and everything is circular. And then the world of Vistaville in the show, the past is all more straight lines and boxier and more traditional. And the Vista Motor Lodge, which anchors our show and is our main set, I designed to bring those two things together. Good design makes the viewer feel something. You don't necessarily have to notice it or be conscious of what's happening. 
How did your time at Brandeis set you up in your career?
I started taking film classes my first year. And I was loving the classes, especially with [American Studies Professor and film expert] Thomas Doherty. When I was nearing the end of college, I was trying to think, like, "What am I going to do when I graduate?" The thing that I'm loving the most is film. There's film theory and criticism, but what would it look like to get into the production side? I applied for an internship at [director] Richard Linklater's film company in Austin because I knew I was coming home for the summer. I was an office intern. I met the first assistant director [of Linklater's film "Boyhood"] one day, and she was prepping for the first year of filming. So, I kind of begged my way into being on set. I was just sort of helping out all of the different departments and seeing what it was like to be on a film set for the first time.
That kind of solidified it. I saw the art department. I didn't realize that was a job before, and it's all these things I'm interested in, and I'm thinking, "maybe I'll pursue this." Richard Linklater was one of my favorite directors, and so it was exciting just to be there. 
What do you hope to do next?
You know what's funny: I don't have a list like that, that I kind of check off. For me, it's always about the script and the story and who you're working with. So I'm really flexible. The greatest part of the job is you can do a western one day and six months later you are working on a horror movie or a romantic comedy. I hope that never changes. 
About the Author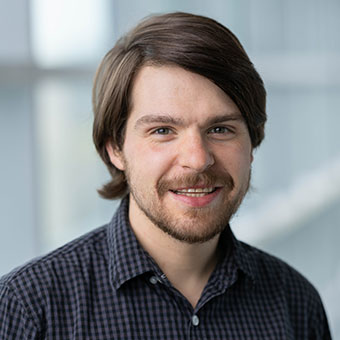 David Marino Jr. spent years reporting across Maine for The Bangor Daily News before returning to Brandeis University, his graduate school alma mater, to become the communications coordinator for the Institutional Advancement division.