Brandeis Alumni, Family and Friends
Products of a Special Place
With an extraordinary gift to The Brandeis Fund, Nancy (Sherman) Shapiro '69 and Ira Shapiro '69 honor the lasting impact the university has had on their lives.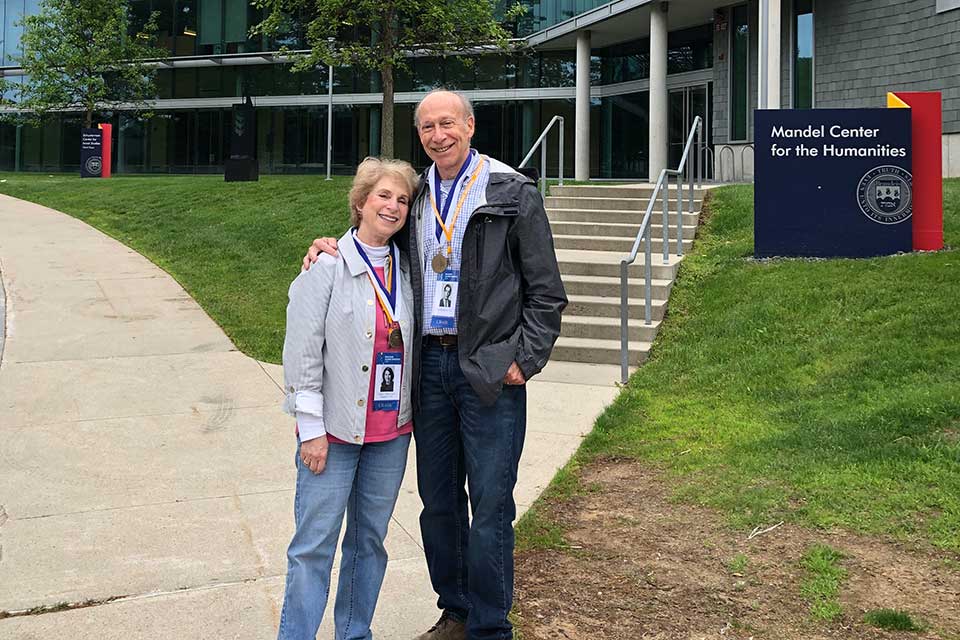 Within a
two
-
week
period
,
Nancy
(
Sherman
)
Shapiro
'69
and Ira Shapiro '69
graduated together from Brandeis,
married
and relocated to Washington, D.C.
to begin government internships
:
Nancy at the Department of
Labor,
before
earning her
doctorate
and becoming an educator
,
and
Ira
working for Sen
.
Jacob Javits (R-NY), a captivating experience that would launch a four-decade career focused on American politics and government.
Now, 52 years later, after pursuing highly successful careers and raising their family, the Shapiros have amplified their longstanding support for Brandeis with an extraordinary gift to the Brandeis Fund, the most critical source of unrestricted support that allows the university to deploy resources where they are needed most.
The Shapiros' gift reflects their belief in Brandeis and their steadfast allegiance to ensuring the university remains, in their words, distinctive and great. "We want to honor the legacy of Brandeis, the vision of its founders and its steady persistence through the COVID-19 pandemic," said Ira and Nancy.
Honoring What Brandeis Offers
The Shapiros met on their first day at Brandeis. They regard the education they received as transformative, conferring lasting effects on their lives. "Next to our marriage, kids and work, Brandeis is just about the central thing in our lives," said Ira. "We have always valued Brandeis' commitment to economic and social justice…we were the beneficiaries of a great education and instilled with terrific values."
Nancy is associate vice chancellor at the University System of Maryland where she focuses on expanding access to the education pipeline from kindergarten through college. Nancy has been the principal investigator on over $30 million in grants and authored numerous books and articles. She received Brandeis' Harry S. Levitan Prize for Excellence and Leadership in Education in 2004.
Ira first served as legislative legal counsel to Sen. Gaylord Nelson (D-WI), the great environmentalist who founded Earth Day. He later worked as a staffer for several Senate committees, and Sens. Tom Eagleton (D-MO), Robert Byrd (D-WV) and Jay Rockefeller (D-WV). After practicing law, Ira returned to government as General Counsel for the Office of the U.S. Trade Representative (USTR), where he helped finalize the North American Free Trade Agreement (NAFTA), became chief negotiator with Japan and Canada, and was elevated by President Clinton to the rank of ambassador. Currently a senior adviser to the Albright Stonebridge Group, Ira is completing his third book about the Senate.
Gifts to the Brandeis Fund have played a vital role in the university's ability to make this past year possible for its students and faculty. These flexible resources have enabled the institution to meet varied and unanticipated pandemic-related costs, such as increased financial aid requests, robust testing, enhanced student engagement initiatives and retrofitting classrooms with hybrid learning technology.
Helping Brandeis Meet Today's Challenges
Thanks to unrestricted funds, Brandeis has increased its annual financial aid budget from approximately $40 million to $70 million since 2007, putting into practice its founding commitment to openness. In 2017, the New York Times reported that Brandeis ranks 9th among "elite colleges that enroll the highest percentage of low- and middle-income students."
The Shapiros' enduring commitment to Brandeis has taken many forms over the years. Ira served on the board of what is now the Brandeis International Business School during its formative period. Nancy has been on the advisory board of the Brandeis Legacy Fund for Social Justice since its inception. Together they co-chaired their 40th and 50th class reunions.
Nancy believes Brandeis has everything to do with who she is now, what she cares about, what gives her hope and what brings her joy. "It was foundational to our sense of identity and to our understanding that what we do matters."
The Shapiros hope their major gift will inspire fellow alumni to do their part to ensure the university has the flexible funding needed to sustain every dimension of the Brandeis experience.  
They believe President Liebowitz showed exceptional leadership navigating the complexities of the pandemic, enabling the school to continue unabated towards its goals. "All of this was very expensive, and now we want to give back," said the couple.
Ira used to say he and Nancy were the products of a special time and place at Brandeis between 1965-1969: the era of civil rights, war and politics. Now, he thinks it's the place that matters more than the time. "It's still Brandeis," he says. "It's still the place that prepares the next generation of leaders who will go out and make a difference in the world."
Visit The Brandeis Fund to learn more or to make a gift. 
---
About the Author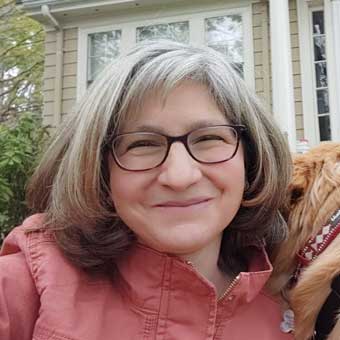 Naomi Blumberg David was a global health writer and taught professional writing to international graduate students at the Heller School before joining Institutional Advancement as principal development writer.