Brandeis Alumni, Family and Friends
New Undergraduate Research Fellowship Honors Physician-Scientist Ariel Weissmann's Life's Work
June 1, 2023
The fellowship will provide a $5,000 stipend for research conducted under a Brandeis faculty member.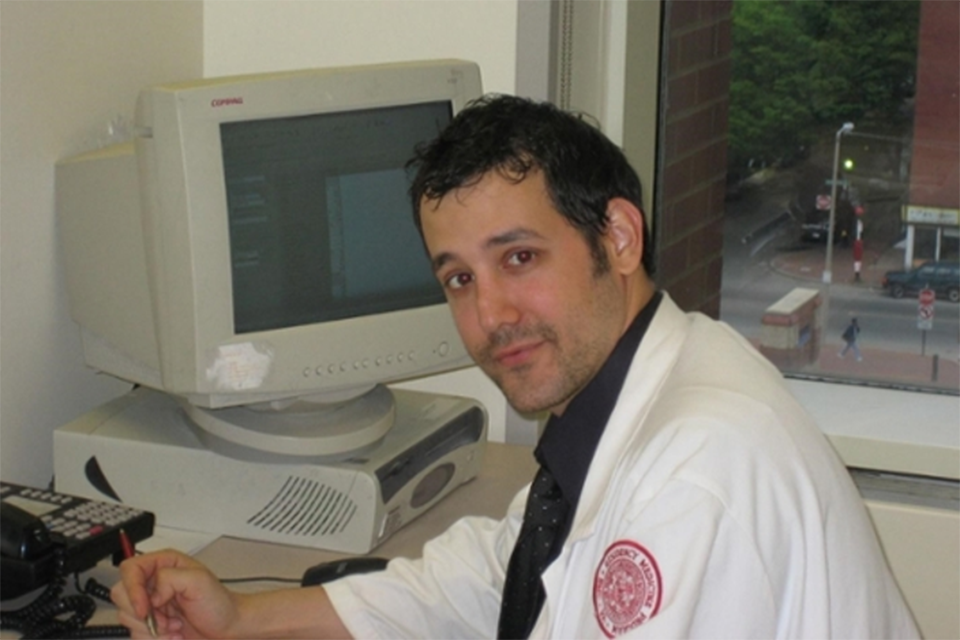 Photo Credit: Courtesy of Sabine von Mering
A new fellowship named for physician-scientist Ariel Weissmann and established by his family will enable undergraduate students to pursue research under the mentorship of Brandeis faculty.
Beginning in the Fall 2023 semester, the fellowship, created by the Ariel Weissmann Foundation, Ariel's ARC, will provide one student with a $5,000 stipend over two semesters to conduct research on topics including animal welfare, sustainable agriculture, nutrition and preventive medicine, or people's relationship with nature.
Dr. Ariel Weissmann, who graduated from Harvard Medical School and later practiced at Boston Medical Center (BMC), was connected to Brandeis through a family member, Brandeis German and Women's Studies professor, Sabine von Mering. He died in 2006 at age 33. From a very young age, he was committed to promoting plant-based diets and ending animal exploitation. The family says their hope is for this fellowship to support work that promotes those values.
The funds will create research opportunities for students seeking to focus on some of the most important scientific issues facing the modern world, including the effects of animal agriculture on climate change and the benefits of a societal transition toward plant-based diets.
"These fellowships will support and expand funding into very timely and critically important research areas," said Brandeis Director of Undergraduate-Faculty Research Partnerships Margaret Lynch.
Lynch noted that undergraduate research opportunities like the Weissmann fellowship are "transformational" for students, with a vast educational impact, and a source for personal growth.
At a recent luncheon on campus, more than 50 of Weissmann's friends and family gathered to celebrate his life, work, and the new fellowship named in his memory. 
"Ariel had an innate and an irresistible urge to make the world a better place," said Dr. George Weissmann, Ariel's father, who helped establish the foundation in his son's memory. "He educated, coached, inspired and transformed the people he came in contact with."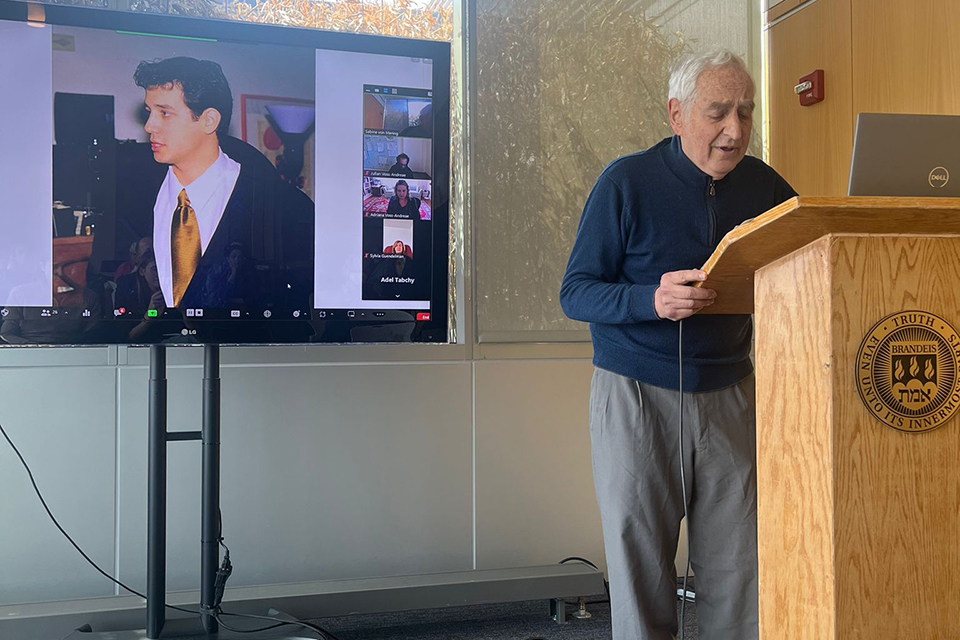 Photo Credit: Courtesy of Sabine von Mering
"He was an absolutely dedicated student, who used his mind to the fullest capacity," added Karen Patterson, another family member. "He devoured science, and medicine topics, but also every other topic. He was interested in almost everything. He loved learning. To bring so much joy to work – I've never seen anything like it. He continues to inspire me."
Also in attendance were colleagues from his college years through his time at BMC, as well as friends and family from around the world, some joining via Zoom.
His sister, Dr. Adriana Voss-Andreae, who is leading the Ariel Weissmann Foundation's efforts, described the brutality of the treatment of animals in factory farming and spoke passionately about the need for a "new dream" inspired by her brother's vision. She added that the way he lived his life embodied tikkun olam, the Jewish concept of healing the world.
"Ariel's passion for justice emanated from pure love," Voss-Andreae said. 
Applications for the research fund are currently being accepted on a rolling basis.
About the Author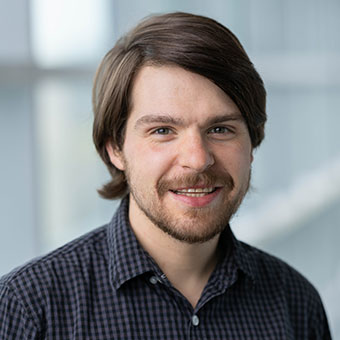 David Marino Jr. spent years reporting across Maine for The Bangor Daily News before returning to Brandeis University, his graduate school alma mater, to become the communications coordinator for the Institutional Advancement division.