Brandeis Alumni, Family and Friends
Andrew Tirrell '02 is the Latest Brandeis Alum to Wield a "Jeopardy!" Buzzer
December 6, 2022
The Brandeis Alumni Association caught up with Andy Tirrell '02 before his Jeopardy! appearance on December 6.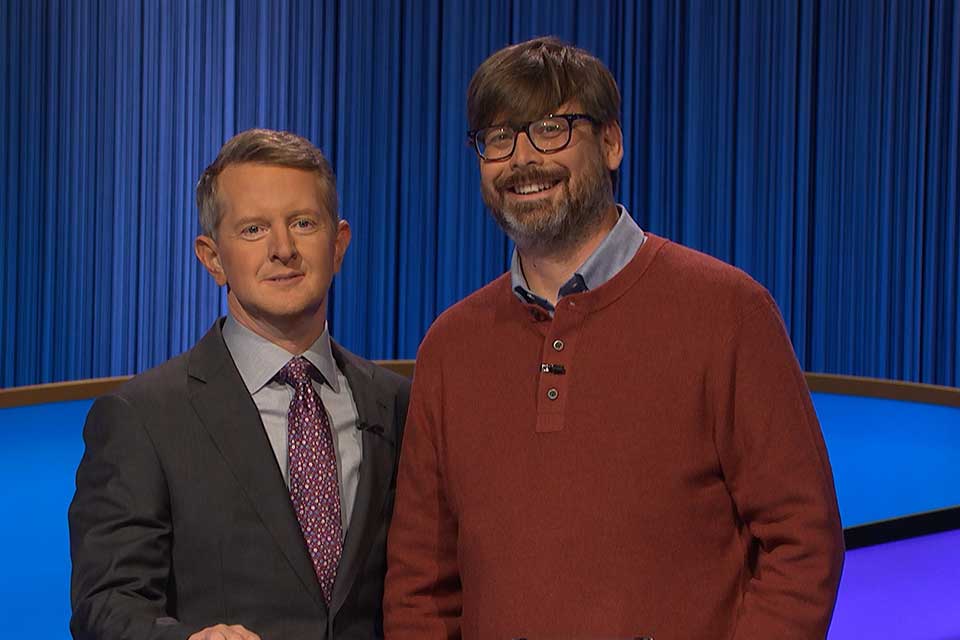 Q. What was your experience like on the show?
A. Being on Jeopardy! was a long-time goal. I used to watch it every night with my mom when I was a kid. The experience was dizzying! I can barely remember what happened during filming, between the pace of it and the adrenaline rush!
Q. Who will you be watching your episode(s) with?
A. I'll be watching with my family, friends, and students at an on-campus watch party at the University of San Diego.
Q. What's your favorite Brandeis memory?
A. My most treasured memories at Brandeis were as part of the debate team. I made some of the best friends of my life there, and had so much fun, both on campus and in our travels to other colleges and universities for tournaments. And, of course, I learned so much in our debates about what a just and equitable world should look like.
Q. Who was your mentor when you were a Brandeis student?
A. Dr. William Kapelle from the History Department was my mentor. I think I took something like six or seven classes with him, all told, and he also oversaw my senior thesis. He was an amazing professor, and in many ways, a model for me in my own teaching and mentorship now. I believe he told me not to become a professor. :)
Q. What are you doing now?
A. I am a professor of political science and international relations focused on environmental politics and human rights.