Brandeis Alumni, Family and Friends
Here's What 3 Alumnae Gained from the Power of Mentorship
March 19, 2021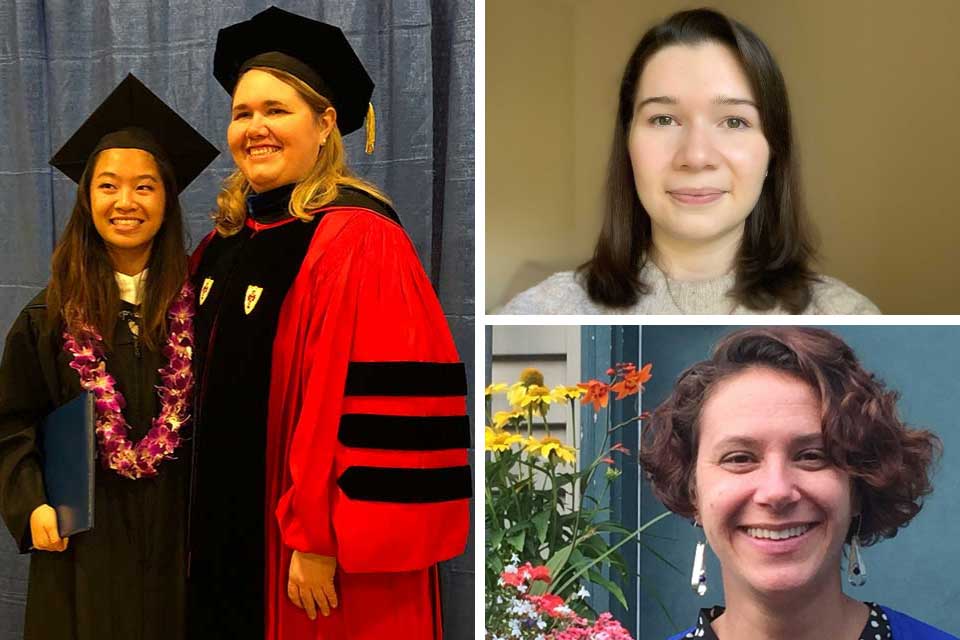 Brandeis is all about making connections, and those made between undergraduates and faculty mentors working together on meaningful research are some of the most significant connections of all. 
To that end, the Office of Undergraduate Research and Creative Collaborations was recently launched in the School of Arts and Sciences to stoke research partnerships between undergrads and faculty. Coming up on April 30, the first annual Undergraduate Research Symposium at Brandeis will feature more than 100 students presenting on their projects.
The impact of these student-teacher collaborations is brought home by alumni who credit the faculty mentoring they received at Brandeis with advancing them on scholarly careers.
Here are some of their stories:
Helen Wong '19 discovered a calling as an archeologist with the support and encouragement of faculty member Alexandra Ratzlaff. 

Born with severe hearing loss, Alana Hodson '19 was uniquely positioned to research hearing loss and speech comprehension under the guidance of professor emeritus Arthur Wingfield. 

Bonnie Ronish '09 gained confidence and self-advocacy as a researcher in the lab of professor emeritus Lawrence Wangh.