Brandeis Alumni, Family and Friends
100 Years of Service: Remembering BNC's Barbara Ehrlich, G'08, and Cynthia Shulman
November 8, 2021
University Fellows Barbara Ehrlich, G'08, and Cynthia Shulman were both spirited and dedicated leaders of the Brandeis National Committee.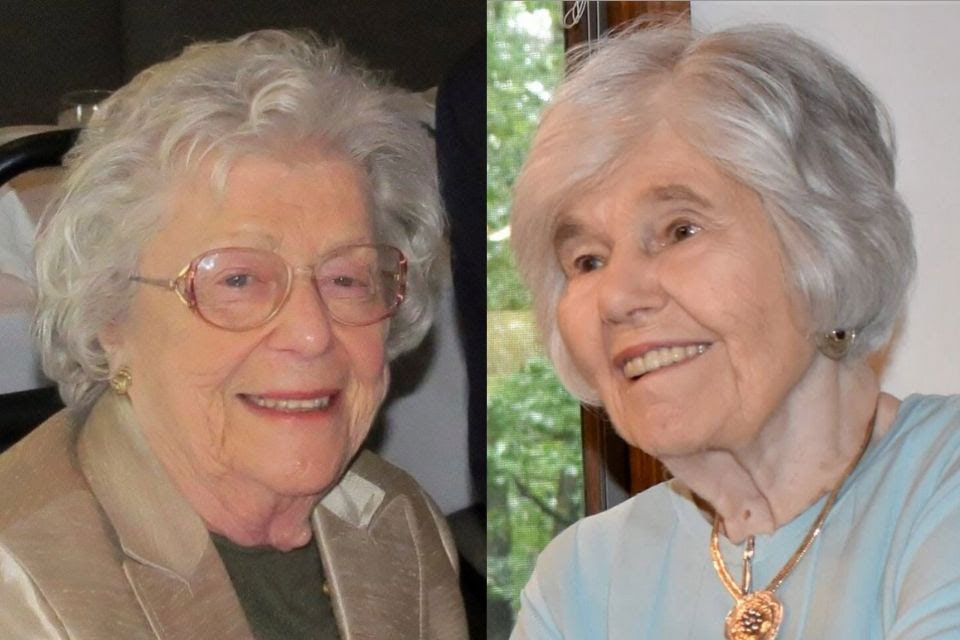 On the same day, September 23, Brandeis lost two University Fellows who were deeply dedicated to the institution: Barbara Ehrlich, G'08, and Cynthia Shulman. Together, they devoted more than 100 years of service to the university through their leadership and volunteerism with the Brandeis National Committee, most notably as national presidents. 
"They each were powerful forces in the Brandeis community," says Beth Bernstein, MA'90, executive director of the BNC, who has been touched by the influx of gifts made in their memory to Brandeis by local BNC chapters. 
Ehrlich, of Rye, New York, fondly known as "Bobby," graduated from Hunter College then worked as an organizer for workers' rights before starting a family with her beloved husband Justin. According to an online remembrance, "she had a 'stand-up-and-fight' spirit and a love of justice," and she volunteered her time with many organizations, including Brandeis. She quickly rose to leadership roles within the BNC, serving as national president from 1984 to 1986 and then later as an active member in the Central Westchester chapter. In 2004, she and her husband established the Barbara and Justin Ehrlich Endowed Scholarship to support Brandeis undergraduates in the humanities.
Shulman, of Newton, Massachusetts, leaves a legacy of community service, leadership and love. "Cynthia made community and service into a way of life," her family wrote in a remembrance. She served in numerous volunteer roles and leadership positions, at her children's school and then at Combined Jewish Philanthropies of Boston, Hebrew Senior Life and Brandeis, first as national president of the BNC from 1982 to 1984 and then later a university trustee. 
"They devoted their personal time and financial resources to the growth of the Brandeis library, Brandeis National Committee and the university as a whole, and they will be greatly missed." – Beth Bernstein, MA'90, executive director of the BNC
Both Ehrlich and Shulman enjoyed traveling the world with their multigenerational families. Most recently, Shulman and her family visited the Anne Frank House in the Netherlands and, at 86 years old, she insisted on climbing the steep ladder to the attic.
Make a gift in memory of Barbara or Cynthia to the BNC Honoring Our History Campaign.