Brandeis Alumni, Family and Friends
Nominate a Young Alum for BOLD 9 2022
October 1, 2021
The Brandeis Alumni Association is looking for our next BOLD 9 class! Do you know someone who has started their own successful business? Someone who is making a difference in their community? Someone who is doing cutting-edge research? Or someone who is doing their part to repair the world? Tell us by October 31!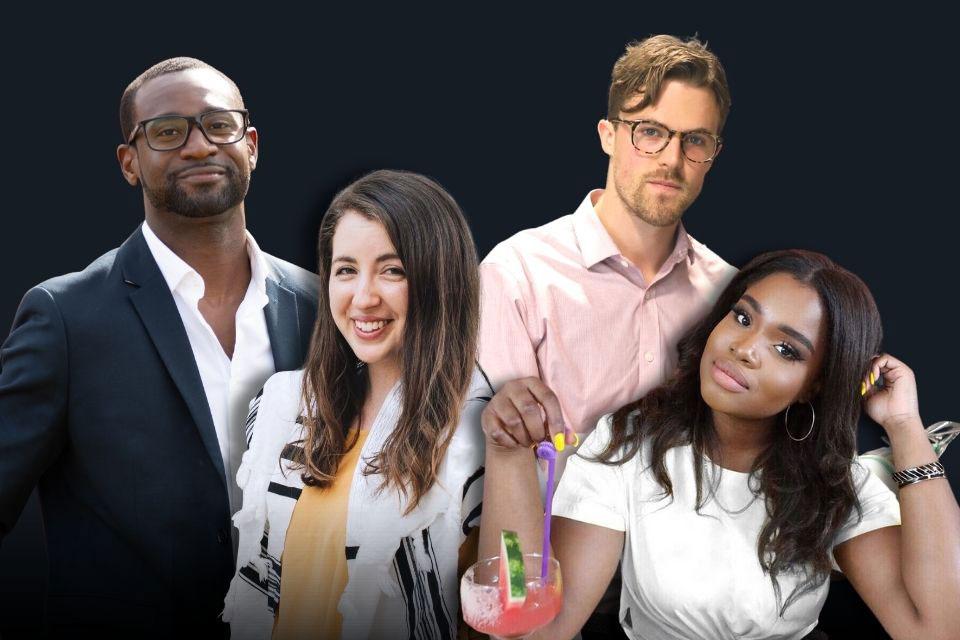 Earlier this year, we introduced the inaugural class of BOLD 9 honorees (Brandeisians of the Last Decade), a list recognizing up-and-coming Brandeis alumni who, during a year unlike any other, used social media to spark creativity, conversation and change in their fields and beyond.
Please nominate yourself, a friend, a classmate or a Brandeisian you admire from the class years 2012-2021 in the form below.
Need some inspiration? See the 2021 BOLD 9 honorees.
Membership Has Its Privileges 
BOLD 9 honorees will be recognized and promoted to over 60,000 Brandeis alumni and community members – a great way to bring attention to their accomplishments, business or mission. Don't miss this profile-raising opportunity!
How We Do It
A selection committee, made up of BOLD alumni who are members of the Alumni Association Board of Directors, will review the nominations submitted by the Brandeis community and select nine recipients for 2022 based on a variety of factors, including: industry excellence, thought leadership, innovation, and social impact. The selection committee is committed to identifying and selecting recipients who reflect the richness of the BOLD alumni community and who contribute to the diversity of the list overall. 
The Fine Print
Nominations must be received by October 31 for consideration. Nominees must be undergraduate or graduate Brandeis alumni from the past 10 years (2012-2021) and under 35 years of age to be considered. Nominations for multiple alumni may be submitted with a unique form for each individual. 
BOLD 9 Nomination Form