Brandeis Alumni, Family and Friends
Brandeis Emergency Fund Helps Student Return Home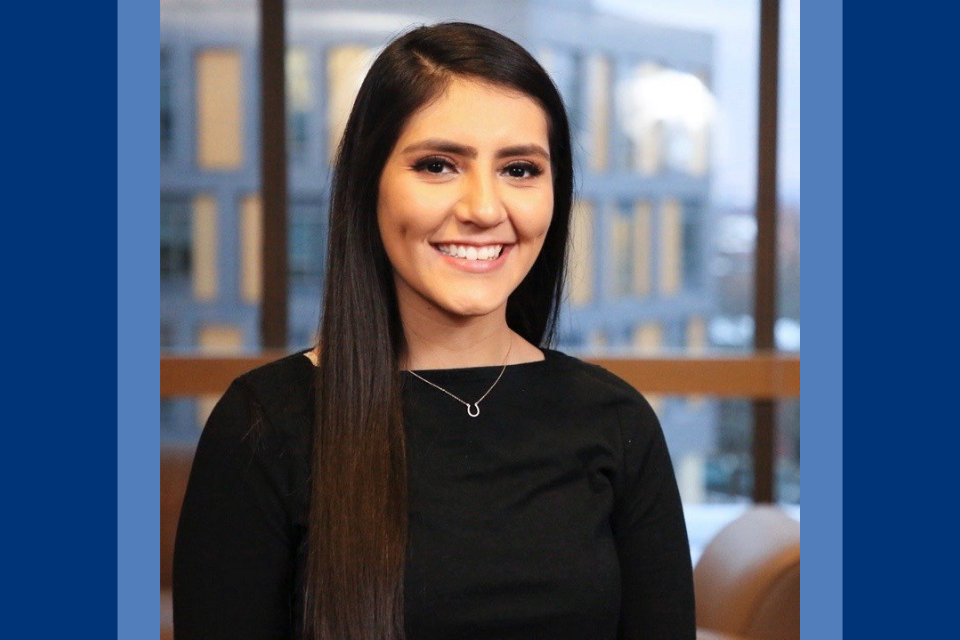 By Sophie Fulara '21 
When COVID-19 forced Brandeis students to leave campus, Irma Zamarripa '21 had to figure out how to get her belongings back home to Dallas, Texas. She couldn't afford the shipping. So she turned to the Brandeis Student Emergency Fund for help.
Zamarripa, who received $300 to ship three boxes home, is among more than 700 Brandeis students who received assistance from the Emergency Fund to help pay for rent, travel, storage and other needs in the wake of the COVID-19 crisis. More than $450,000 has been distributed to date. 
"Brandeis has a commitment to social justice, and giving us that extra hand is their way of levelling out the playing field," she says. "I'm eternally grateful for everyone who has helped me."
The daughter of Mexican immigrants is currently at home with her family in Dallas. Grateful for her family's hard work and support, Zamarripa balances schoolwork with other responsibilities at home.
Since the transition to distance learning, the public-policy major advocates for her peers who may be struggling with the transition. She stays in contact with her professors to let them know how students are handling their new environment, alerting faculty to the varying needs of underprivileged students.
Zamarripa also raises awareness on underlying issues of COVID-19 to her class. Recently, she saw a Twitter post on how COVID-19 disproportionately affects black and brown people, and sent it to her sociology professor, allowing the class to have an educated discussion on the topic.
Zamarripa stays in contact with the Student Support Services Program, which connects first-generation and low-income students with resources for academic success. Every week, she meets with members of this community through Zoom.
A small, community-oriented program funded by a federal TRIO grant from the U.S. Department of Education, SSSP works with students who are the first in their families to go to college or who have overcome significant barriers to attend college. Brandeis is one of few universities nationwide chosen to have the program on campus. "I know not everybody has these resources," she says, with appreciation.
Working with her advisors at Brandeis' Eli J. & Phyllis N. Segal Citizen Leadership Program, Zamarripa has secured an internship this summer. She hopes to gain experience in social activism in Houston, Texas, as a public policy specialist and civic engagement leader for the NALEO Educational Fund.
Despite the sudden shift in her Brandeis experience, Zamarripa says she remains hopeful. "I'm trying to do whatever I can right now to remind people that there are a lot of students who share my experience," she says.
She encourages others to support the Student Emergency Fund. "There are so many who have benefited from it," she says. "It goes a long way for students in need."
---
To support the Brandeis Student Emergency Fund, please visit the giving page.
Students in need of emergency assistance are asked to email emergencyfunds@brandeis.edu for more information.
Published On: May 7, 2020