Brandeis Alumni, Family and Friends
Student Emergency Fund Impact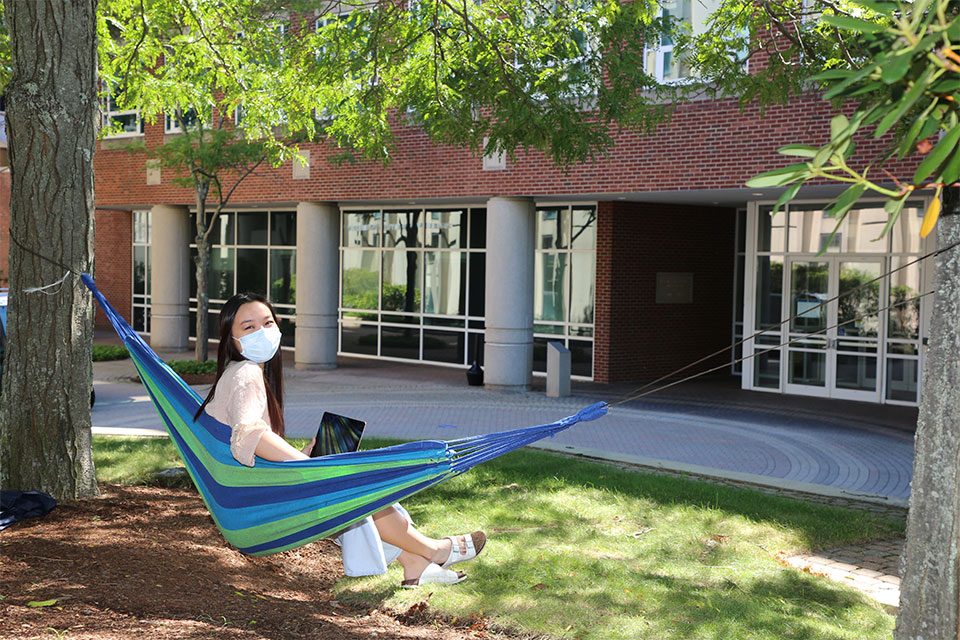 Photo Credit: Mike Lovett
Thank you to the many alumni and friends who have given to the Brandeis Student Emergency Fund in response to the COVID-19 pandemic. Your support has made so much possible for our students.
As of August 17, 2020, we have disbursed emergency funding to close to 1200 Brandeis students in need. More specifically:
$390,000+ in rental assistance to help close to 380 students find new housing arrangements

$99,000+ in travel reimbursements to help 200+ students get off-campus safely


$100,000+ towards the purchase of laptops and other technology to help 150+ students learn remotely

$68,000+ in food and groceries to help nourish 175+ students


$7,000+ in travel directly booked through the Brandeis travel agencies

Remaining funding has covered for food, WiFi, shipping and storage, and a variety of other needs
Thank you for supporting Brandeis students through these uncertain times. We are so grateful.
For Students
Students in need of emergency assistance may email emergencyfunds@brandeis.edu for more information.