Brandeis Alumni, Family and Friends
Edith Suárez, Heller MBA/MPP'19, Reflects on Hispanic Heritage Month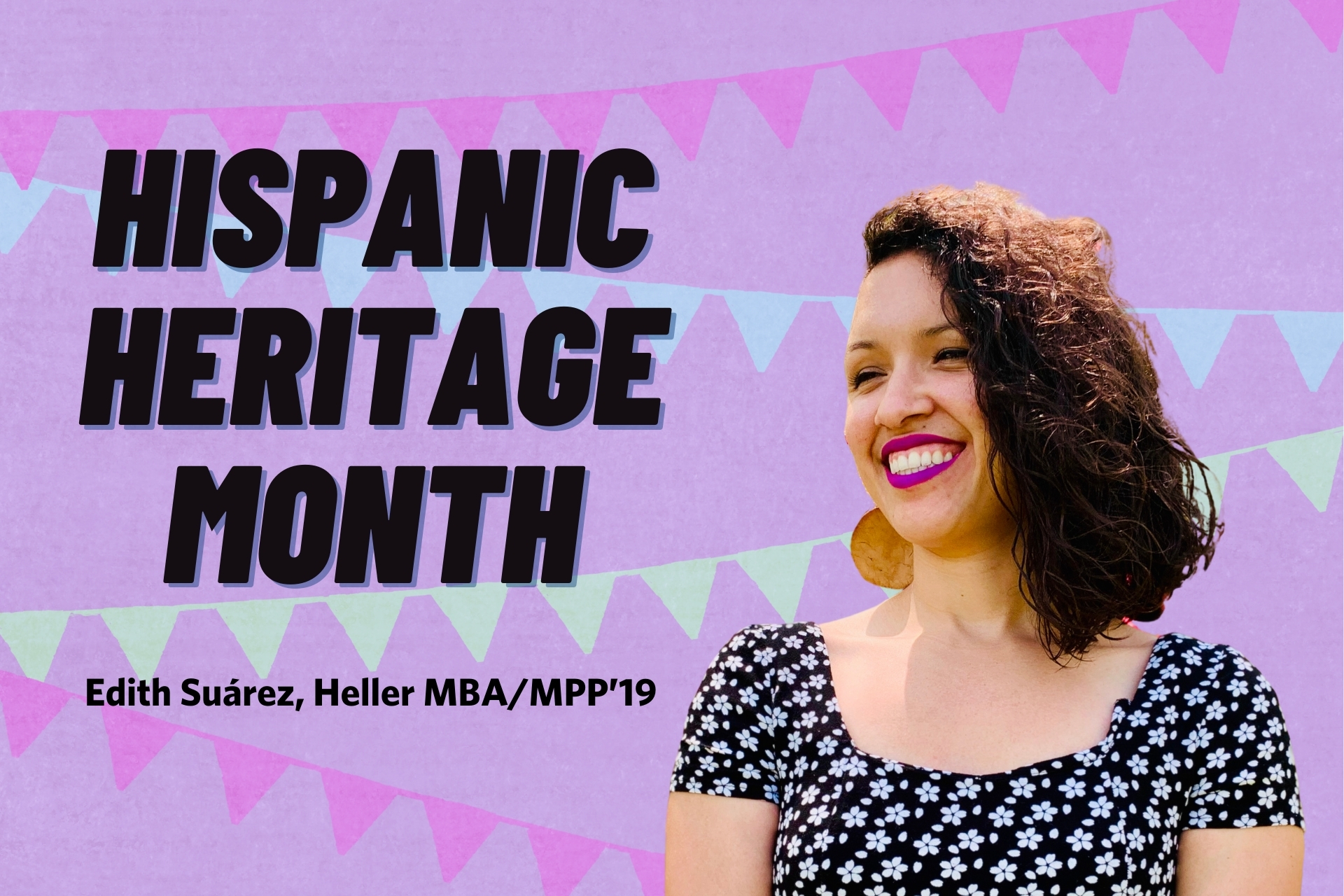 ​​Edith Suárez, Heller MBA/MPP'19, a community advocate with the Waltham Partnership for Youth, describes herself as passionate about identity, culture and diversity. As a Peace Corps volunteer in Burkina Faso, West Africa, she worked with women and youth in a small village of 2,000 people as a community economic development volunteer. She is a Segal Fellow alumna who focused her work on housing community organizing. In her time at the Heller School, she co-founded Sin Fronteras, a graduate Latinx organization at Brandeis.
In honor of Hispanic Heritage Month, the Brandeis Alumni Association invited her to reflect on the inspiration she has drawn from her Latinx heritage in her life's work, and how her Brandeis experience helped shape her path.
Community, laughs, and resiliency are three words that describe what my Latinx heritage means to me. As a Chicana raised by a mother and father who were born in a small village in Mexico, I witnessed early on what community meant. Community meant visiting the family that had just lost a loved one, and raising funds for a sick individual in Mexico through donations, food sales, or dance parties. And community meant coming together in small and big ways to celebrate each other and our culture.
I am blessed and privileged to be able to continue learning about my Latinx and Mexican heritage through the stories told by my own family, my lived experience, and by continuing to stay involved with black and brown communities.
As a Peace Corps volunteer in Burkina Faso, I learned first hand the importance of allowing a community to lead. Today I keep this approach at the core of my work with youth and families. I currently work leading a new initiative that aims to support Latinx students towards high school graduation. Every time I interact with these students, I am inspired by their stories, strength, and wisdom.
Every experience at Brandeis shaped me. A few people made my experience unique until the end: Mark Brimhall-Vargas was extremely supportive as a boss when I worked at the Diversity Equity and Inclusion office during graduate school, and as a mentor giving me personal and career advice. Madeleine Lopez was a huge blessing to my time at Brandeis and very supportive when Joana Banegas and I co-founded Sin Fronteras.
Senior Lecturer Alexandra Piñeros-Shields is a huge mentor to this day and has played a key role in how I lead and work in a team, especially as a community advocate. One of the core principles of how I lead I learned from her: "Remember," she said, "that people can think for themselves." So simple, yet so many leaders forget this.
At a time when the headlines seem to carry only distressing news, I look to the words of Dolores Huerta, who fought for the rights of individuals like my father, who was once a farmworker: "Every moment is an organizing opportunity, every person a potential activist, every minute a chance to change the world."​
---
Read additional Hispanic Heritage Month reflections from Brandeis alumni.
Published On: October 8, 2020