Brandeis Alumni, Family and Friends
Amy Cohen '85 Takes the Helm as President of the Alumni Association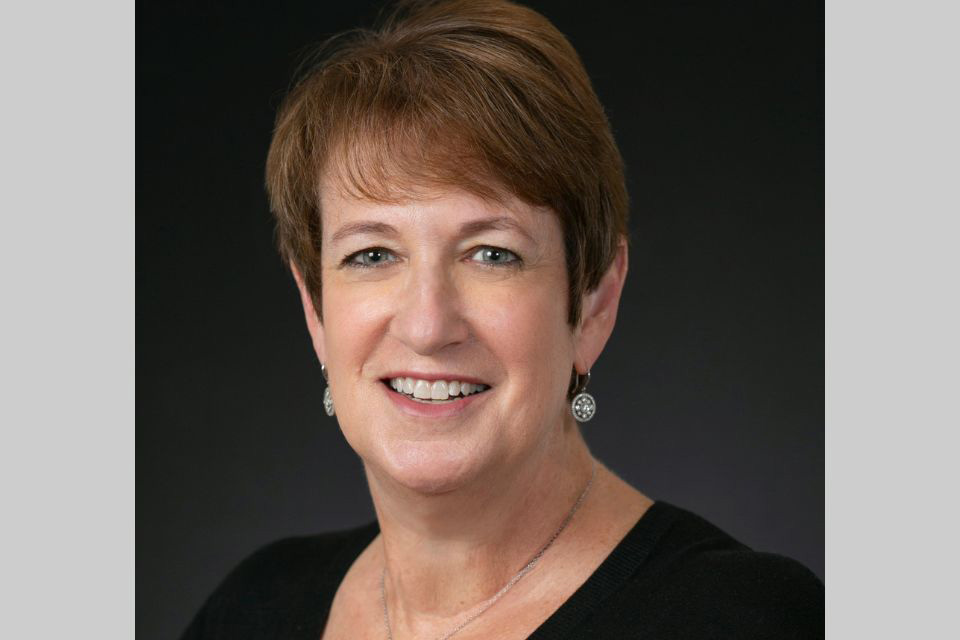 Photo Credit: Courtesy Amy Cohen
On July 1, 2023, Amy Cohen '85 began her term as president of the Brandeis Alumni Association. A longtime volunteer, Amy has served as president of the Alumni Club of Southern California, vice president of the Alumni Association, and founding co-chair of the Brandeis Women's Network. 
After graduating from Brandeis with a major in politics, Amy received her law degree from the University of Connecticut School of Law. She went on to work as a litigation associate at Akin, Gump and later as a senior enforcement attorney at the Securities and Exchange Commission in Washington, D.C. and Los Angeles. 
In 2017, Amy relocated from Los Angeles to New York City with her husband Sidney Levinson '85. 
We recently spoke to Amy about a few standout Brandeisians, why she will forever associate Brandeis with "Risky Business," and her goals for the Alumni Association.
Why did you choose Brandeis back in the 1980s? Why should prospective students choose Brandeis today? 
I was looking at liberal arts colleges where I could major in political science and/or journalism, within a 2-hour radius of where I grew up in Norwich, Connecticut. My high school guidance counselor suggested I apply to Brandeis. Although I knew nothing about Brandeis at the time, I applied and was accepted with a very generous financial aid package. I subsequently visited several campuses in the Boston area but it was the Brandeis campus that felt like home. At Brandeis, I became a politics major and worked on The Justice. 
I always tell prospective students that Brandeis has the unique benefit of being a world-class research university with the size and feel of a liberal arts college. They will get small class sizes and direct exposure to professors. And, if they want to do research, Brandeis is the place with lots of opportunities for undergraduates. I also share the University's founding values and how those are reflected in a student body with a strong commitment to social justice. Finally, I mention Brandeis' terrific location outside of Boston.
What is your favorite Brandeis memory? 
There are so many it is hard to pick one.  Almost all of my favorite memories involve friends.  One memory that stands out is when our mod hosted a "Risky Business" party complete with Tom Cruise sunglasses and matching t-shirts (picture available upon request).
If you could invite any six Brandeisians—past or present—to a dinner party, who would you invite? 
Sidney Levinson '85 – My husband, because he is my favorite Brandeisian.
Margo Jefferson '68 – Pulitzer Prize winner, author, and professor. I had the pleasure of organizing an event with Margo for the Brandeis Women's Network and found her life story and experience at Brandeis in the 1960s to be compelling. In addition, she was very warm and gracious and someone I would love to be seated next to at dinner. 
Letty Cottin Pogrebin '59 – founding editor of Ms. Magazine, author, and activist. I heard her speak in NYC and read her latest book "Shanda." I find her story about her work on behalf of women's rights inspiring and her discussion of secrets very relatable.
Thomas Friedman '75, H'88 – The New York Times columnist and Pulitzer Prize winner. Like so many, I read his columns regularly and typically find his perspective enlightening and thought-provoking.
Rabbi Rena Singer '13 – co-founder of @Modern_Ritual.  I started following @Modern_Ritual on Instagram at the suggestion of a younger Brandeisian and enjoy its feminist perspective of Judaism and current social justice issues. 
Justice Louis Brandeis – I would love to get his perspective on the extent to which Brandeis has lived up to his values and how we can promote them in the future. 
Why did you decide to get involved with the Alumni Association?
Gratitude. Getting involved with the Alumni Association was a way to express my gratitude for everything Brandeis provided me. My experience at Brandeis shaped who I am today. I could have never attended Brandeis without the generous financial aid package the school provided. I am happy to give my time to the University that gave me so much – a stellar education, a group of lifelong friends, and my husband Sid.

What has been the best part of volunteering with the Alumni Association? 
For me, the best part of volunteering is connecting with so many alumni across generations and hearing their Brandeis stories.  It has been especially rewarding to meet alumni from the early classes (I think of two alumnae in particular – one from the class of 1954 and the other from the class of 1955) and hear about their Brandeis experience during its formative years. Brandeisians are some of my favorite people -- smart and interesting who all have their own unique Brandeis experiences and perspectives to share. When we relocated to New York City about six years ago after spending almost 20 years in Los Angeles, our Brandeis network made the transition almost seamless. My hope is that all Brandeisians have the chance to experience the community I have found among alumni.
What are your goals as President? 
My number one goal is also the Alumni Association's biggest challenge – re-engaging our alumni who are unengaged with Brandeis. Engagement can take many forms and I believe we need to figure out how to meet our alumni where they are. I meet people who tell me they haven't stayed connected with Brandeis but then tell me about their friends from Brandeis, their Brandeis text groups (mine is labeled "Brandeis Besties"), and their Brandeis golf groups.  Reconnecting these alumni with the Alumni Association and the University benefits alumni and current students by providing professional and personal networks, mentoring opportunities, and community. 
As Brandeis prepares to celebrate its 75th anniversary, what are your hopes for the university for the next 75 years? 
I hope that Brandeis adheres to its founding values and remains a home for all. And, that alumni (both current and future) are proud of the university they attended and the accomplishments of their fellow alumni.  
What else do you want alumni to know about you?
I am a dog person and can often be found in Central Park with my dog Minerva. If you see me, please be sure to say hello. I would love to meet you.
— Anne-Marie Green
Celebrate Brandeis at 75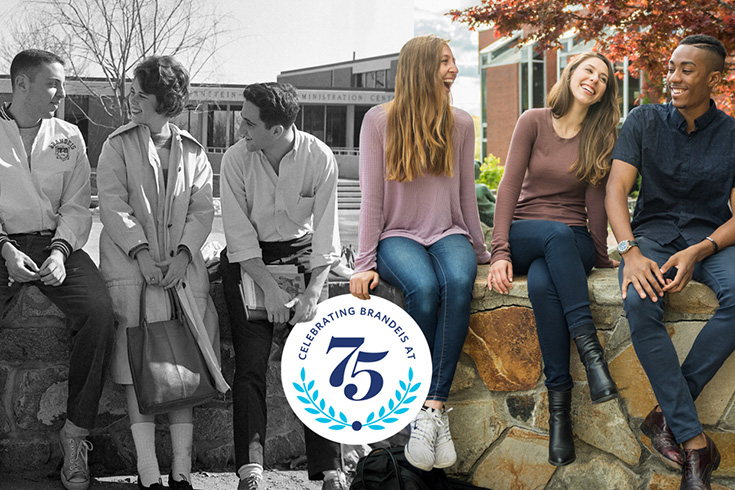 We're excited to welcome the entire Brandeis community — past and present — back to campus for a celebration like none other. Save the date October 13-15, 2023 for a weekend that brings together the best of the university's annual events with special anniversary events celebrating the university's bold past and bright future. Learn more.