Brandeis Alumni, Family and Friends
Engraved Brandeis Chair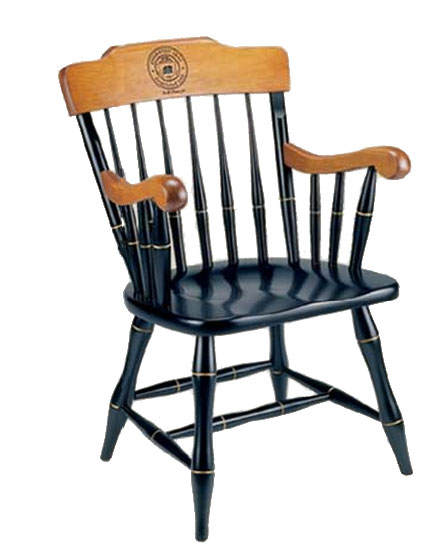 For three generations, Standard Chair of Gardner has been dedicated to producing chairs of uncompromising and unequaled quality. This experience and commitment to quality can be seen in the craftsmanship and attention to detail in each chair.
For example, only the finest solid hardrock maple that's kiln-dried is used. It's all hand-sanded, stained and lacquered. The seat is deeply saddled for both comfort and attractiveness. The crown is steam bent. A striking black finish with gold bleading is added. And finally, there's the one-of-a-kind personalized engraving.
The result is a work of unique and lasting beauty. The perfect way to honor any memorable achievement.
What better way to commemorate an event as significant and memorable as graduation than with a keepsake that's equally memorable.
For more information, call Standard Chair of Gardner at 800-352-5885 or 508-632-1301, EST 9 a.m.-5 p.m., or visit them online at www.collegechair.com. Tell them Brandeis University referred you.