Brandeis Alumni, Family and Friends
Remembering My Friend, Henry Grossman '58
December 22, 2022
Prolific photographer Henry Grossman '58, best known for his portraits of President John F. Kennedy, The Beatles, and other notable figures, has died. He was 86.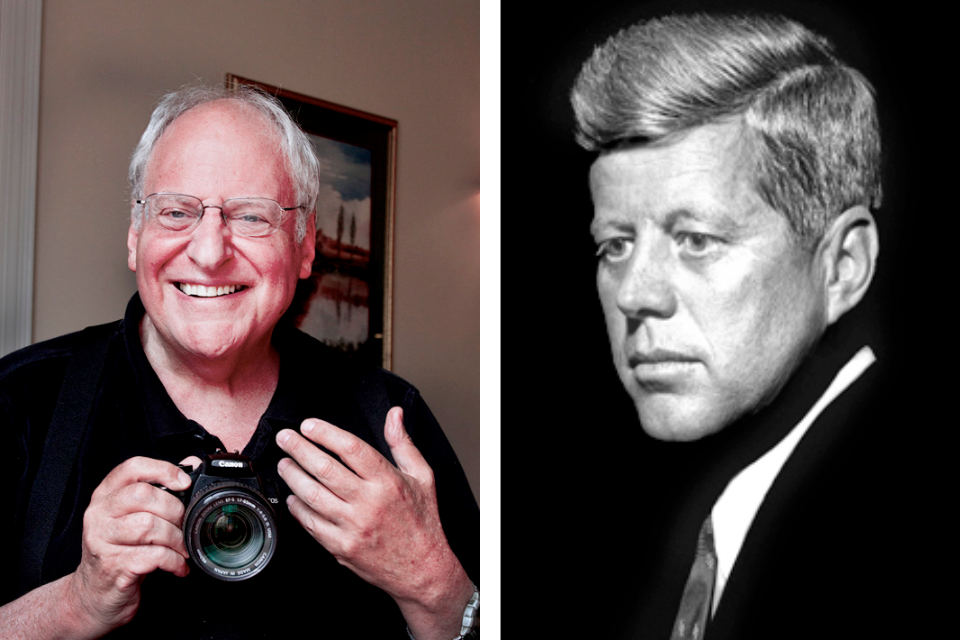 The former Life Magazine staff photographer's legacy includes a treasure trove of images that capture the icons of our generation with intimate clarity.
When asked what photography means to him, in a profile for Brandeis magazine, Grossman called his photos "a souvenir of the time. I started taking pictures for myself… To remember. People that I liked or knew."
He is survived by his former wife, Carol Hauptfuhrer; son David; daughter Christine; and sister Suzanne.
Now, David R. Zimmermann '55 remembers his friend of more than 60 years in this personal tribute.
---
Reflecting on 60 Years of Friendship
Henry and I first met in the darkroom at Brandeis University. I spent time there as a student worker, assisting [university photographer] Ralph Norman in developing negatives and printing photos for the school.
One day, I saw in the wash water several large, clear pictures. I was told they were Henry's. 
His work in black and white was gorgeous – the real thing. Compared to his, my prints appeared weak. Henry's work was well out ahead of my own.
We met, we became friends. Henry is – was – my best friend.
A big man with a tiny 35mm camera, Henry's camera work was effervescent. When shooting, he moved and shifted constantly to keep the lens focused on his subject's facial or bodily expressions in a tangent, like two pas de deux dancers in motion. 
When we were students, Eleanor Roosevelt was a Brandeis trustee and Henry photographed her several times. Through his lens, she was gracious and strong.
After college, Henry returned to New York City. He quickly made his way into many of the most important photo opps of the moment, always as a freelance photographer. He was so good that he didn't have to belong, even while working for the most closed-shop companies. He shot on assignment for Time Inc. and the New York Times, which published much of his best work.
Henry's easy rapport with leaders and celebrities in all professional fields was a key part of his success. He photographed The Beatles when they came to the U.S., then later followed them back to England. They invited him, as a personal friend, into their private lives, where he shot a book's worth of intimate photos.
In Washington, he recorded the high times of the Kennedys' lives, including a heartbreaking shot of little John-John, alone in the vast National Cathedral as JFK's funeral went on around him. Henry's work has preserved the pathos of that fraught day.
Besides photography, Henry had another passion: music. While he took photos of the Metropolitan Opera, he was inspired to seriously study singing with the goal of possibly pursuing a professional career. Henry was a lyric/helden tenor, and it was one of his greatest joys to appear on the professional stage. He sang Act I of Walküre at Tanglewood in the 70s, later spent three years as a member of the original Broadway cast of "Grand Hotel," and sang in three productions as a principal artist at the Metropolitan Opera. He loved his work as an opera singer, and recordings exist of some of his operatic work (notably his principal tenor role in "Gurrelieder", conducted by Gunther Schuller).
Henry Grossman was a true artist who graced Brandeis and the wider world with his presence. I am honored that he was my friend.
About the Author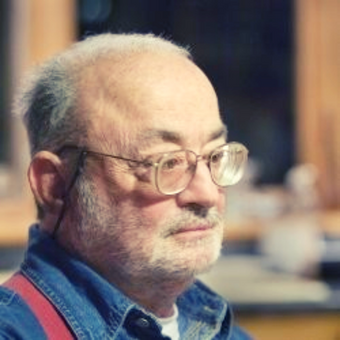 David Zimmerman '55 is a prize-winning science writer and investigative journalist. A Midwesterner, educated at the University of Chicago and Brandeis University, he has been writing for both general audiences and professional scientists for over 60 years. He was for long the medical columnist in the Ladies' Home Journal. Later he wrote an investigative newsletter called PROBE, and has published six books. Zimmerman lives and works in Northern Vermont.
More About Grossman's Life and Legacy
Every Head He's Had the Pleasure to Know (Brandeis Magazine)
Capturing History (60 Minutes)
Henry Grossman: Behind the Scenes with Legendary Achievers (Intersections Podcast)
Henry Grossman '58: Behind the lens with the Beatles (BrandeisNOW)