Brandeis Alumni, Family and Friends
Submit Your Ideas for Celebrating 75 Years of Brandeis
January 5, 2022
Next year marks Brandeis University's 75th anniversary, and we are seeking creative ideas and suggestions for ways to mark this special moment in our history. No matter your connection to Brandeis — alum, student, faculty or staff member, family member or friend — we need your help to make 2023 a joyous and memorable year.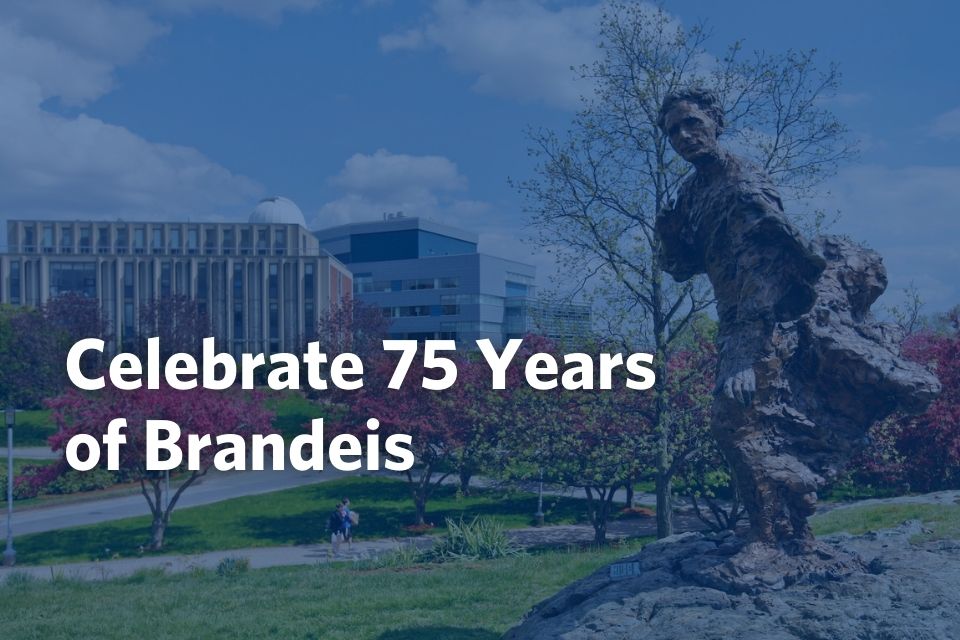 We aim to honor Brandeis' bold history and bright future by igniting excitement, nostalgia and pride among all members of our community. Add your ideas to our growing list of fun and meaningful ways for Brandeisians to come together on campus, online and around the globe to celebrate this milestone.
President Ron Liebowitz has charged a cross-campus committee, co-chaired by Vice President of Alumni Relations Patsy Fisher and Senior Vice President of Communications Dan Kim, to develop a plan for a full year of anniversary events and activities that will range from casual and quirky to sophisticated and ceremonial. We welcome your creativity and input to help make this landmark year a semisesquicentennial (yes, we had to look it up, but what a great word!) to remember.

The submission form below will only be up through February 1, 2022, so the time is now to brainstorm for Brandeis!