Brandeis Alumni, Family and Friends
Celebrating the Art and Life of Arnie Reisman '64
October 25, 2021
Arnie Reisman '64, filmmaker, poet, journalist, playwright and raconteur extraordinaire, died unexpectedly on October 4. The former Martha's Vineyard poet laureate "led with a smile and backed it up with a quick wit," according to a remembrance in the Vineyard Gazette, where he had been a columnist for over a decade. He was 79.
Ann Carol Grossman '69, Reisman's 25-year film-making partner, submitted this personal remembrance of her dear Brandeis friend.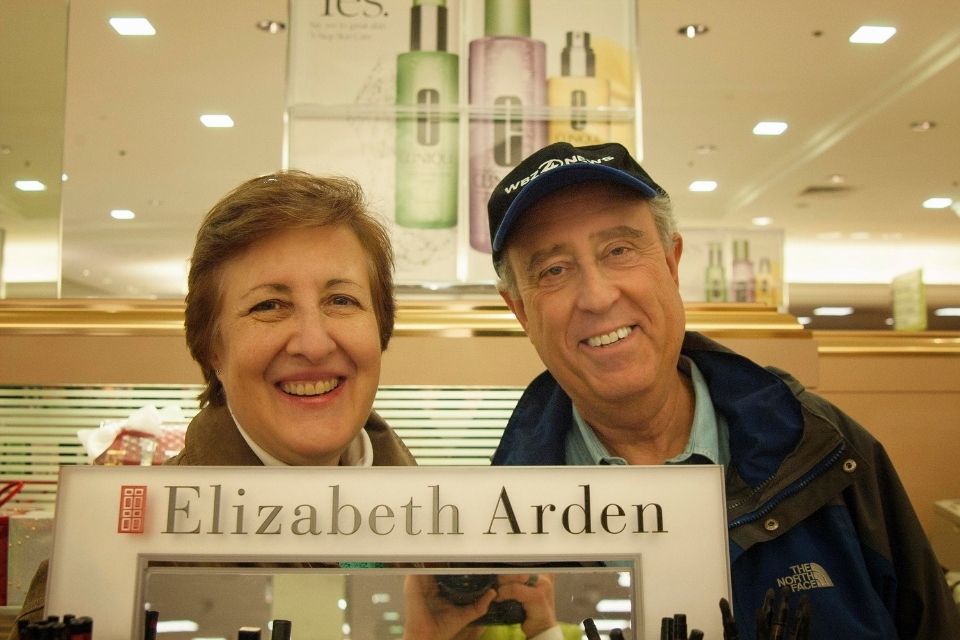 Photo Credit: Liane Brandon
Cutting His Teeth in Journalism
At Brandeis, Arnie was editor-in-chief of The Justice. It was obvious, even 55 years later, that his time on The Justice was something he treasured and in which he took great pride. After Brandeis he went to the Columbia Journalism School, then returned to Boston and worked the entertainment beat for the Quincy Patriot Ledger. He became editor of Boston After Dark, the city's original underground weekly on pop culture and entertainment, in 1968. Brandeis Professor Steve Whitfield, PhD'72, in his book "Learning on the Left," writes that Daniel Ellsberg shared excerpts from the Pentagon Papers with Boston After Dark, so that Arnie was one of the first to see them but wisely realized that his weekly paper didn't have the resources to effectively publish.
Arnie worked briefly at WGBH before becoming an Emmy-winning producer for the magazine show "Chronicle" at WCVB. In 1976, he was the screenwriter for the Oscar-nominated documentary "Hollywood on Trial," about the industry's anti-Communist blacklist.
Arnie and his wife, Paula Lyons, were panelists on the comedy radio quiz show "Says You!" for the entirety of its 25-year run. Taped live at venues all over the country, the show had dedicated fans everywhere: Even Tom Hanks once came backstage with his young son to meet the cast members. Although the show has ended, reruns continue to air, letting the humor live on.
Sharing a Brandeis Brain
Although I had known Arnie casually since the 1970s, we got to know each other better in the mid-90s, serving on the Brandeis Student Media Advisory Committee, convened monthly by the dean of student affairs to advise students working on The Justice, WBRS and other student media. 
In 1996, we began work on a video celebrating Brandeis' 50th anniversary, "Brandeis at 50: Minds that Matter." In the following years, we did 20 projects together, including two films for the Heller School. In our 25-year partnership, we never had a disagreement. Arnie liked to say that we "shared a brain," a phenomenon we attributed to our shared Brandeis background.
Our most important collaboration was "The Powder & the Glory," about the lives and rivalry of cosmetics entrepreneurs Helena Rubinstein and Elizabeth Arden. The film premiered at the Boston Jewish Film Festival in 2007 and on PBS in 2009, but we continued to work together to share the story for many years after that. At the time of his death, we were working on a presentation about it for the Miami-Dade chapter of the Brandeis National Committee.
With his unparalleled sense of humor, instinctive ability to turn a phrase and kind and generous spirit, Arnie was a joy to work with. He was also fearless. When we wanted to interview someone who had known both Arden and Rubinstein and who had been part of the same milieu in the 1930s, we thought of [actress and singer] Kitty Carlisle. Arnie cold-called her.  Unsurprisingly, she was charmed and gave us a wonderful interview.
He was also relentlessly positive and upbeat. When we took "The Powder & the Glory" to the producer who ultimately brought it to Broadway as the musical "War Paint," we were determined not to get our hopes of fortune too high. Arnie said, "We made an ice cream sundae. This is just the cherry on top."
Arnie turned down Stanford to come to Brandeis. Those of us who knew him because of that decision are the richer for it.
About the Author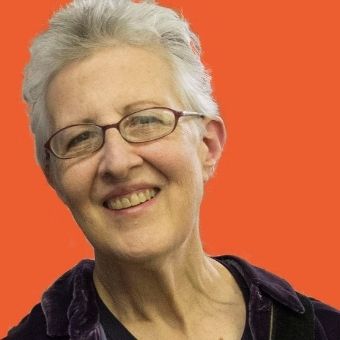 Ann Carol Grossman '69 taught and headed the film program at Emerson College in the late 1970s and early 1980s. In her 45-year filmmaking career, she has produced, directed, written or edited nearly 100 films, largely focusing on the environment, the arts, education and health care. Her films have been shown in college classrooms, libraries, museums, art house theaters, at festivals and on television. When not making films, she sings and plays guitar with a folk/rock trio.
A Tribute to Arnie Reisman from Professor Steve Whitfield, PhD'72

Because the exuberance and buoyancy of Arnie Reisman seem like qualities that defy death, the news of his sudden passing hit like a gut-punch. Virtually no one I have ever known managed to extract so much, in so many ways, from the opportunities that circumstances offer to the plucky and the lucky. Arnie was ubiquitous. He got in to the funerals of both Malcolm X and Lillian Hellman. He read the Pentagon Papers before the power elite did. He mastered several media and genres. Arnie's two volumes of poetry offer delightful observations, with wry astuteness and linguistic inventiveness. He wrote plays for the stage and for radio. A recent scenario provided tantalizing clues about the theft at the Isabella Stewart Gardner Museum. His chutzpah was so charming it was frictionless. For the annual fundraising banquets in Boston of the ACLU, he somehow persuaded everyone from Kathleen Turner to Harry Belafonte to Edward Snowden (screened from Moscow) to lend luster to the occasion. For the opening of the Lenny Bruce archive on campus, he recruited comedian Lewis Black. Arnie himself was very funny. But unlike the Cheshire cat, he didn't vanish with only a smile remaining. Instead he left memories of impressive solidity of character, and of a personality exuding decency, warmth and honor.