Brandeis Alumni, Family and Friends
Groundbreaking Attorney Linda Heller Kamm '61 Joins the Brandeis Board of Trustees
July 27, 2020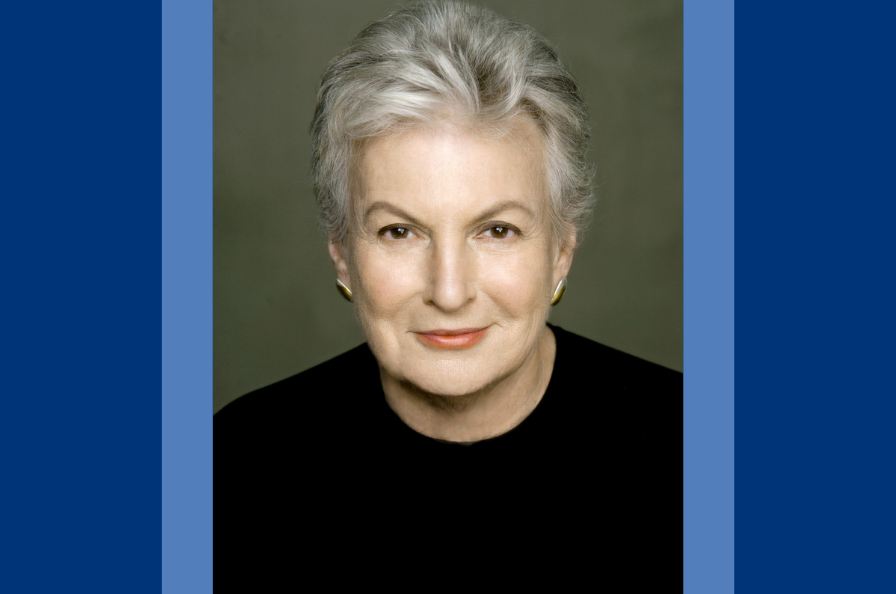 Linda Heller Kamm '61, a pioneering attorney who was the first woman to be appointed general counsel to a US Cabinet department, has been elected a member of the Brandeis Board of Trustees.
A longtime supporter of Brandeis and a champion of progressive social-welfare and consumer-protection reforms nationally for more than four decades, Kamm was elected to the Trustees at the Board's virtual meeting on June 29.
"I am delighted to welcome Linda Heller Kamm to the Board," President Ron Liebowitz said. "She brings a lifelong passion for social justice, unmatched experience in political action and the law, and an enduring commitment to Jewish values and to her alma mater."
Kamm made history in 1977 when she was confirmed by the US Senate as general counsel to the US Department of Transportation. She had been one of three women in her law school class at Boston College, and in 1975 was appointed general counsel to the US House of Representatives' Committee on the Budget.
At the Department of Transportation, her responsibilities included expanding airline routes and initiating accessible public transportation nationwide, and she was instrumental in opening all positions in the US Coast Guard to women.
Following her government service, Kamm was the first woman named partner at the nation's second-oldest law firm, 178-year-old Foley & Lardner.
Kamm is the former vice-chair of the American Jewish World Service and former co-president of Americans for Peace Now. She is a founding board member of the Hadassah-Brandeis Institute and of Our Generation Speaks, also at Brandeis, which trains Israelis and Palestinians in collaborative entrepreneurship. She has been a Brandeis Fellow since 2012.
A gift she made to the university on the occasion of her 50th Reunion in 2011 created the Linda Heller Kamm '61 Prize, an award presented annually to an undergraduate who has been a leader in advocating for social justice. 
Learn more about this year's Linda Heller Kamm '61 Prize recipient: accessibility advocate Sasha Manus '22.
"I want to see people pursue careers in public advocacy," Kamm told Brandeis Magazine on establishing the prize. "In every era, there are important issues of social justice that need to be addressed, never more prominently than now. I hope that young people will fashion their careers so they find a meaningful home in the social-justice movement."
Kamm credited Brandeis with providing the foundation for her distinguished career in the law. "I received a terrific education at Brandeis that gave an outlet to the values of tikkun olam -- 'repairing the world' -- that are part of my core sense of self as an American Jew," she said.
"Linda's experience as a passionate advocate for civil and human rights, her skills at breaking down barriers and bringing people together, and her commitment to Brandeis make her a truly outstanding addition to the Board," said Chairman Meyer G. Koplow '72, P'02, P'05.
In other actions at the Trustees' meeting, the Board elected Curtis H. Tearte '73 as a vice-chair; voted to make the ad hoc Diversity, Equity, and Inclusion Committee a permanent standing committee of the Board; and unanimously endorsed the university's Plans for Fall 2020.
Tearte, elected vice-chair of the Trustees, has been a member of the Board since 2014 and has served in several leadership roles, including as chair of the Academy Committee. A former top executive at IBM, he is the founder and chairman of the Tearte Family Foundation, which provides scholarships, coaching, and mentoring to promising high school and college students.
Trustee Deborah Bial '87, H'12, president and founder of the Posse Foundation, will serve as chair of the Diversity, Equity, and Inclusion (DEI) Committee that was voted a permanent standing committee of the Board. Established on an ad hoc basis this past October, the DEI Committee will work with the university's chief diversity officer, Mark Brimhall-Vargas, to set goals and monitor the university's progress toward making Brandeis a more welcoming and inclusive place to live, learn, and work.
The Board voted unanimously to endorse the university's Plans for Fall 2020, expressing appreciation for the many members of the Brandeis community who have worked the past several months to prepare the university for the fall semester.
Also, the Board elected Leslie Aronzon '84 as a new at-large member of the Executive Committee; Barbara A. Dortch-Okara '71 as chair of the Academy Committee; and Daniel J. Jick '79, P'09, P'12, as chair of the Investment Committee. Jonathan G. Davis '75 was re-elected as a member of the Executive Committee.