Brandeis Alumni, Family and Friends
Staying Connected While Social DEIStancing
April 7, 2020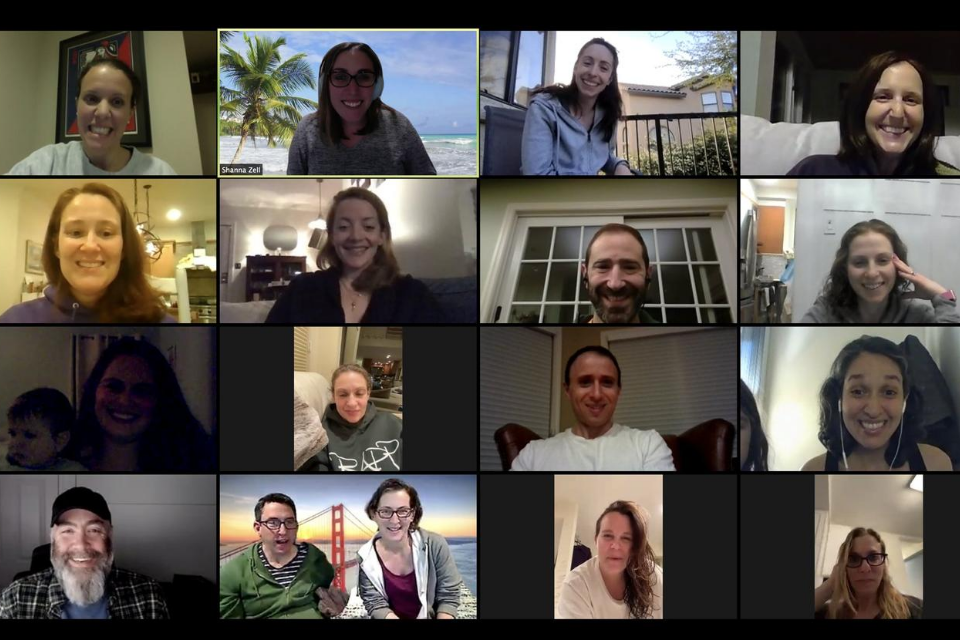 Social distancing doesn't mean being disconnected. The Brandeis Alumni Association wants to help alumni stay connected to Brandeis and one another with these virtual alumni resources.
Host a virtual alumni gathering
From happy hours and book clubs to mini reunions and fitness classes, we love seeing alumni get together virtually. Screenshot your next gathering and post it with the hashtag #SocialDEIStancing so we can give you a shout-out on social media.
Learn how to use Zoom, and then download a Brandeis background for your next alumni gathering.
Submit a class note
Even though you can't reunite on campus this spring, you can still keep classmates up-to-date on your life by submitting a class note for the fall issue of Brandeis Magazine.
Check in on old friends
Now is the perfect time to get back in touch with Brandeis classmates, roommates and teammates. Find their contact information in the Alumni Directory in B Connect.
Join alumni groups on social media
From regional alumni clubs to shared interests, alumni groups on Facebook and LinkedIn are a wonderful platform to meet new people and reconnect with old friends.