Brandeis Alumni, Family and Friends
All the Feels: Brandeis Couples Share Their "Louie Love" Stories
February 13, 2020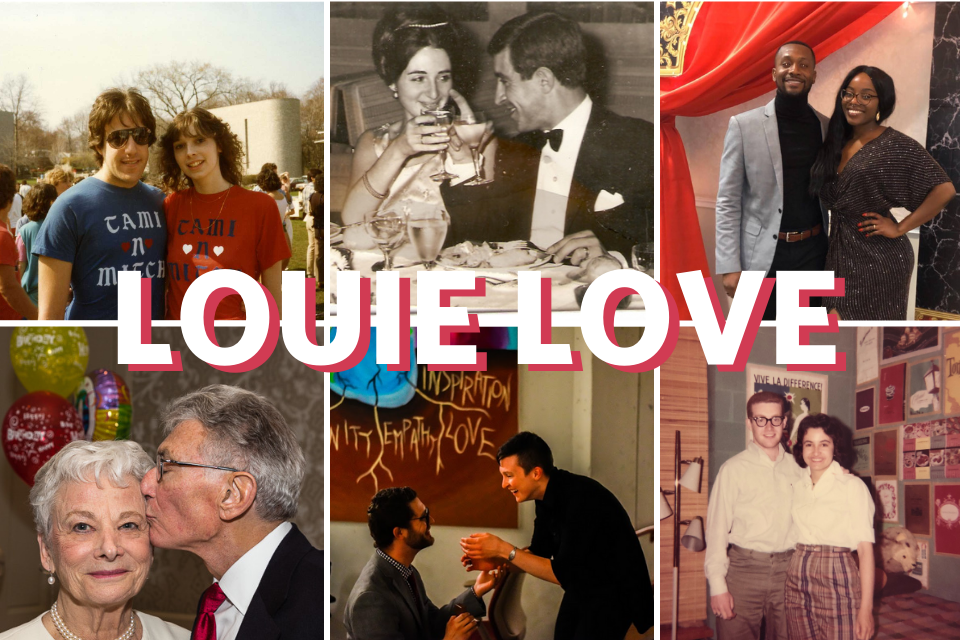 In celebration of Valentine's Day, the Brandeis Alumni Association asked alumni couples to share their "Louie Love" stories. Louie Love refers to the roughly 10 percent of Brandeis undergraduate alumni who marry a fellow Brandeisian.
More than 100 couples sent in heartwarming tales of love-at-first-sight, chance encounters later in life, and Brandeis connections that have grown over the years to include children and even grandchildren.
Read all of the stories and view then-and-now photos in our Louie Love 2020 album.