Brandeis Alumni, Family and Friends
Cheers to the Class of 2020
May 21, 2020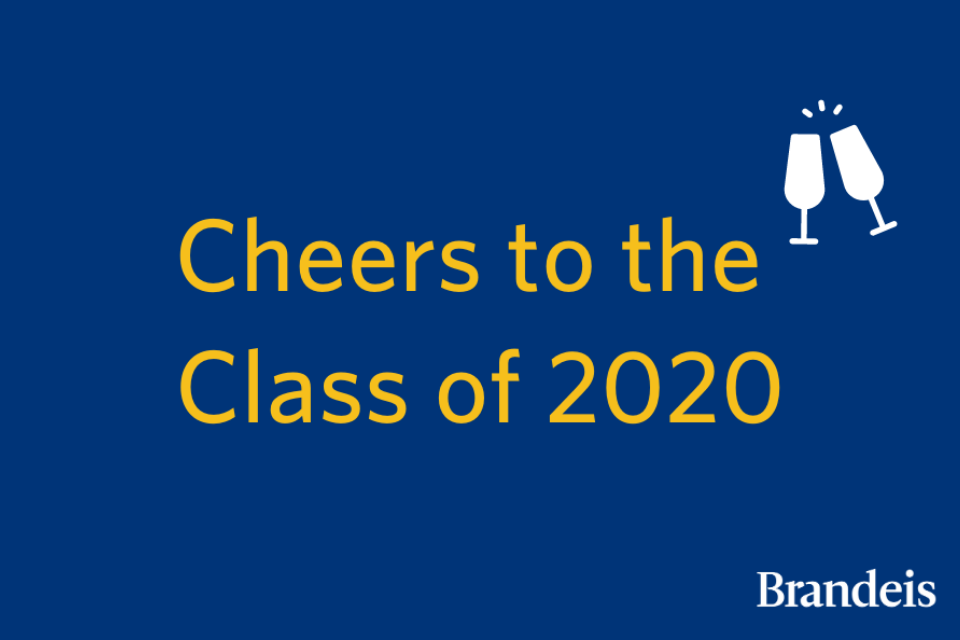 Hundreds of members of the Brandeis community from around the world have submitted virtual toasts to congratulate the Brandeis Class of 2020 on their graduation and to wish them well on what's next.
Alumni, family members, faculty, staff and fellow students have shared heartfelt congratulations, words of encouragement and advice to help our graduates feel the love and support of the Brandeis network, especially when we can't gather in-person to celebrate.
See all of the toasts and accompanying photos and videos in the "Cheers to the Brandeis Class of 2020" Facebook album. (You do not need a Facebook account to view the album.)
Join us in welcoming the newest members of the Brandeis Alumni Association by raising a glass in their honor on your own social media accounts, too, using #BrandeisGrad.