Brandeis Alumni, Family and Friends
One Rock Legend Honors Another With Scholarship Bequest
August 7, 2020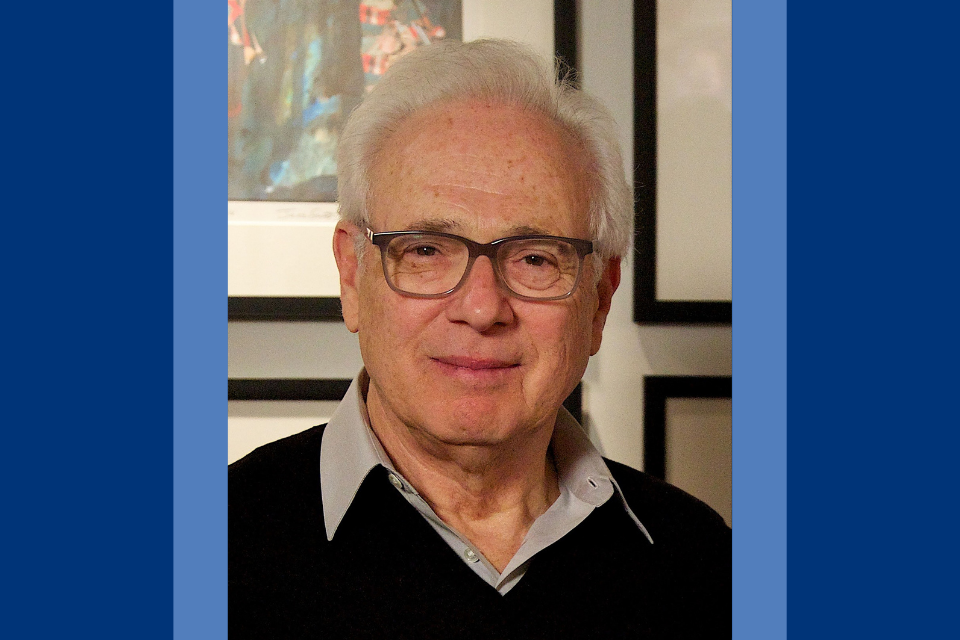 Photo Credit: Tom Case/Felt Hammer
Legendary concert promoter Larry Magid and wife Mickey have made a bequest to benefit the Jonathan Landau '68 Endowed Scholarship at Brandeis. The planned gift honors the Magids' longtime friend Jon Landau '68, H'19, who was inducted into the Rock and Roll Hall of Fame last spring. It is the latest in a series of generous donations the couple has made to higher education to honor friends in the worlds of music and theater.
A rock-and-roll impresario who founded the iconic Electric Factory club in Philadelphia in the 1960s, Larry Magid is credited with pioneering the stadium rock concert and was instrumental in producing the Live Aid and Live 8 benefits, among other notable shows. His charitable giving has included scholarships created at his alma mater, Temple University, in the names of friends and collaborators like Billy Crystal, Bette Midler, and Bruce Springsteen, and now, the planned gift to Brandeis honoring Landau.
He spoke recently with Brandeis about the bequest in honor of his friend and the inspiration behind his philanthropy:
Q&A With Larry Magid


Why Brandeis? And why the Landau scholarship?
The question to me is not why, but why not? 
Jon Landau and I met in Boston in 1969 or 1970. We hit it off quickly. We found we had similar interests, including our musical tastes and sensibilities. In my lifetime, I wanted to acknowledge those who have made a meaningful impact on me. They need to know of my appreciation. 
My wife and I love Jon, who has been a friend over the years. He's a quality human being who's helped quite a few artists, including our friend, Bruce Springsteen, one of the greatest contributors to the arts in many years. 
Jon is a man above. The Landau scholarship is an extension of Jon himself. Brandeis has helped mold Jon into the person he has become. That is what colleges do best. 
I like that Brandeis is a liberal arts university. I feel it helps give a more worldly approach to life. I'm very impressed by Brandeis. It's a great school. 


What inspires your giving in support of higher education?
To date, my wife and I have given scholarships to Temple, Drexel, the University of the Arts, Jefferson, and Brandeis. It's a way of saying thank you to 20 or so people we have honored. Equally, it gives students a hand and a needed chance, which is what I needed at that point in my life.
Growing up with my parents and grandparents in the same house, we really did not have a lot. We lived in a blue-collar neighborhood. Yet we always had a little bank, a can, and my father would put money in it for charity. It gave me the idea I had to contribute as well.
Honoring Jon and honoring Brandeis also brings honor to my upbringing.


What do you hope will come of your support for scholarship aid at Brandeis? Do you think the beneficiaries will include future doctors, lawyers — or rock promoters? 
In these crazy and unsettling times, people need to dream big. Whatever they become, our hope is that they pass on the same opportunity they were given. These times create a call for big ideas. The ground is so fertile now.


If you were going to stage a Live Aid concert today, what would it support?
Big events like Live Aid hopefully create a consciousness of all things that need assistance. I'd like to help wipe out poverty, erase onerous student debt, and, of course, climate control. There has to be a takeaway from these big events. I've done three of them. You always hope they help.
---
Read about Jon Landau's induction into the Rock and Roll Hall of Fame.