Brandeis Alumni, Family and Friends
Brandeis Board of Trustees Welcomes New Members
June 5, 2019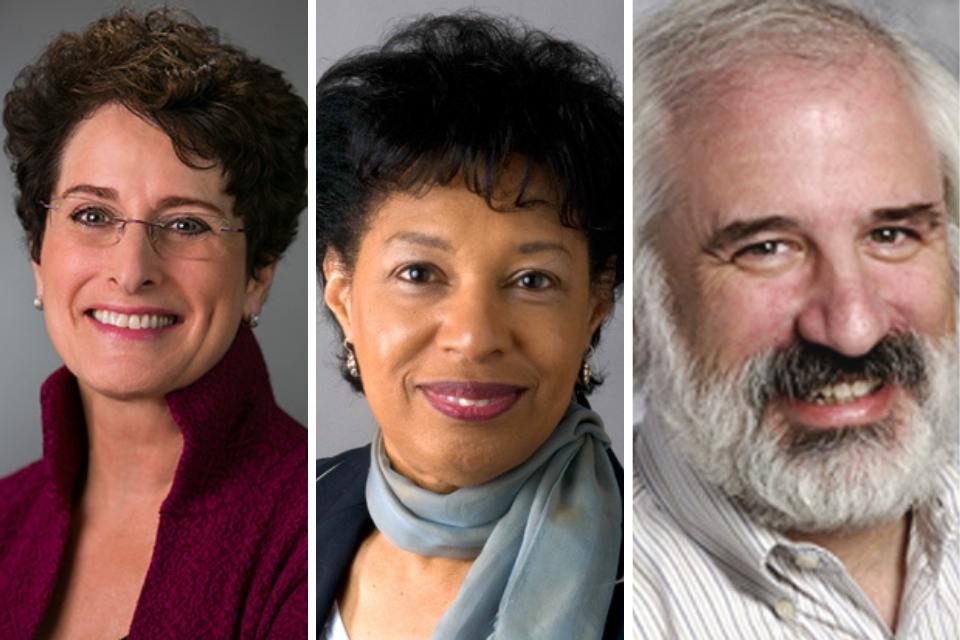 Three distinguished Brandeis alumni have joined the Brandeis University Board of Trustees as new members. 

Lewis Brooks '80, P'16, is chief information officer with DDB Worldwide, one of the world's largest and most-awarded advertising networks. He joins the Board of Trustees by virtue of his office as Alumni Association president and will serve through Commencement 2021.
Barbara Dortch-Okara '71 was the first African American and the first woman to become Chief Justice for Administration and Management of the Massachusetts Trial Court. She will serve a four-year term.
Nancy Dreyer '72 is chief scientific officer and senior vice president at the clinical research organization IQVIA. She will serve a four-year term. 

Additionally, Joel Christensen '01, MA'01, associate professor of classical studies and the recently named Faculty Senate chair, will serve as an ex officio member of the board.

Read the full Brooks/Dortch-Okara announcement on BrandeisNOW.