Brandeis Alumni, Family and Friends
Roberta Lipson '76 Receives 2019 Asper Award for Global Entrepreneurship
April 29, 2019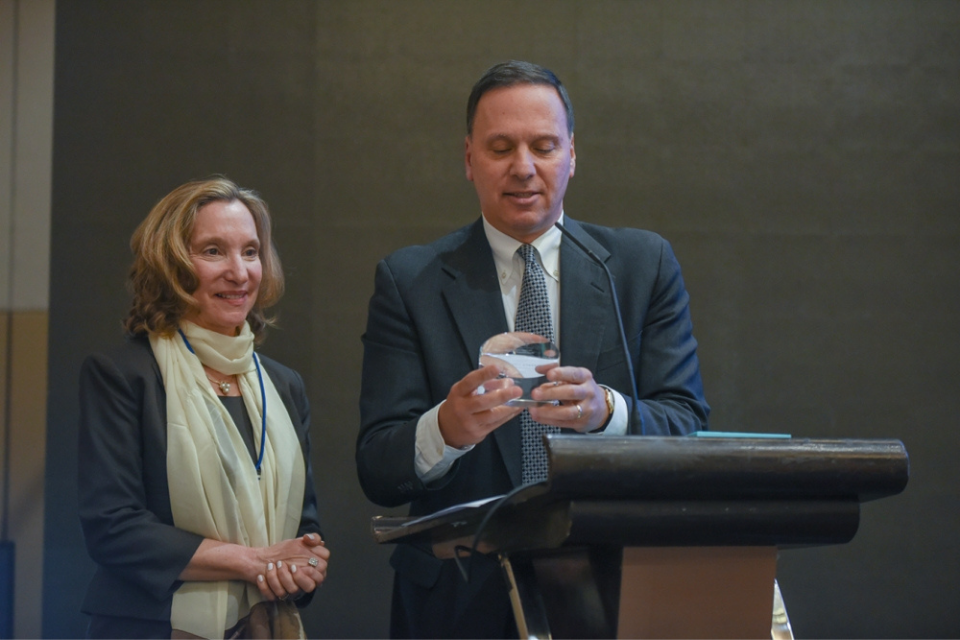 Brandeis alumna Roberta Lipson '76, chief executive officer of United Family Healthcare, was the recipient of this year's Asper Award for Global Entrepreneurship for her visionary work in transforming healthcare delivery in China.
The award, given by the Asper Center for Global Entrepreneurship at Brandeis International Business School, honors individuals who best exemplify the values of entrepreneurial spirit and independent thinking.
President Ron Liebowitz presented Lipson with the award at a Brandeis community event in Beijing on April 8, 2019. Watch the video below.