Brandeis Alumni, Family and Friends
Four Elected to Brandeis University Board of Trustees
September 27, 2018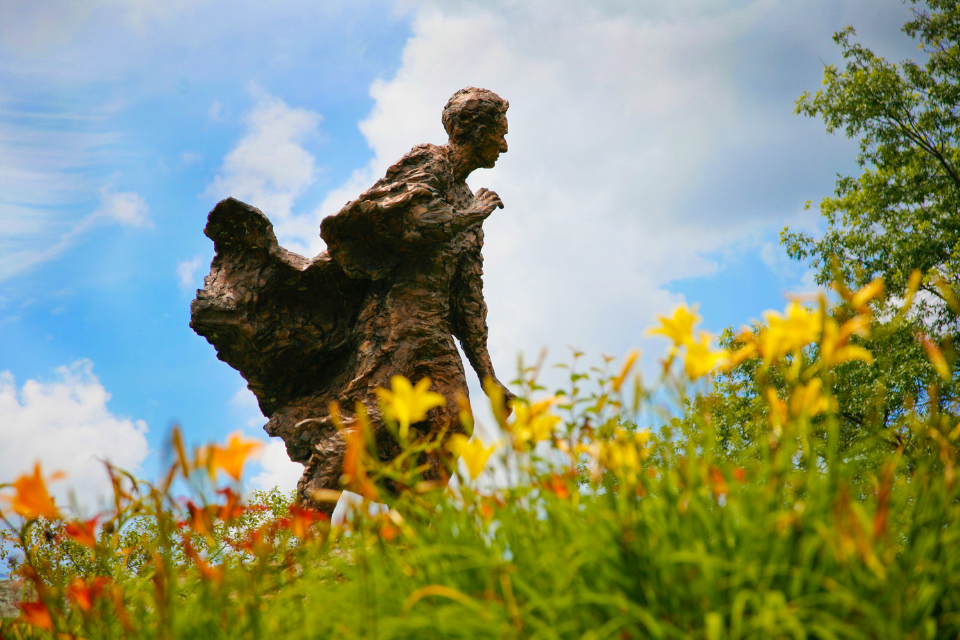 The Brandeis University Board of Trustees, the university's governing body, elected four new members on Wednesday, Sept. 26: Fran Bermanzohn '78, former deputy general counsel for Goldman Sachs; Bram Shapiro, member of the corporate and securities groups at Mintz, Levin, Cohn, Ferris, Glovsky & Popeo; Cynthia Berenson, a nationally-recognized philanthropist and Women's Studies Research Center board member; and Jayne Beker P'99, P'04, P'15, a University Fellow and Vice President of the Beker Family Foundation.
The new trustees' four-year term started on Sept. 26, 2018.
"Our new members not only bring a deep level of experience to the Brandeis University Board of Trustees, but have an inspiring record of service and dedication to our university," said board chair Meyer G. Koplow '72, P'02, P'05. "I look forward to them continuing their outstanding work by contributing to the governance of Brandeis."
Fran Bermanzohn 
'

78

Prior to her retirement, Fran Bermanzohn '78 was the Deputy General Counsel of Goldman Sachs, where she was responsible for all of the firm's trading, investment banking and merchants and commercial banking businesses. She served on numerous firmwide committees, including the Capital Committee, which oversaw global underwriting commitments; the Investment Policy Committee, which supervised balance sheet investments; and the Partnership Committee, which is involved in leadership development and partner selection. She joined Goldman Sachs in 1992, was named a Managing Director in 1998 and a Partner in 2002.

Prior to joining Goldman Sachs, Bermanzohn was the senior vice president and general counsel of the Public Securities Association, the trade association representing firms across the global fixed-income markets. She also worked at Webster & Sheffield and Mintz, Levin, Cohn, Ferris, Glovsky & Popeo, law firms in New York and Boston, respectively, where she specialized in structured credit transactions.

Bermanzohn currently serves on the Boards of Trustees for the Brooklyn Academy of Music and DreamYard. She is a former Trustee at Berklee College of Music and has served on Oxfam's Board of Directors. She also served as a Brandeis Trustee from 2011 to 2014.

Bermanzohn earned a B.A. from Brandeis University and a J.D. from Boston University School of Law.
Bram Shapiro
Bram Shapiro is a corporate partner in the Boston office of Mintz, Levin, Cohn, Ferris, Glovsky & Popeo, P.C., one of Boston's preeminent law firms. Bram's practice focuses heavily on mergers and acquisitions. He is also a trusted advisor to his clients on strategic, legal and business issues, including matters involving avoidance and resolution of business disputes, financings, employment issues, real estate, joint ventures, contracts and litigation. Prior to becoming an attorney, Bram worked in the aerospace industry in California and in his family's shoe business in Boston.
In addition to his legal work, Shapiro has also served as a Board member for Jewish Vocational Service, as a Trustee at the Rashi School and as a Trustee at Temple Israel of Boston, where he co-chaired the Temple's nominating committee and was a member of the Temple's search committee for its Senior Rabbi. He is currently a member of the Board of Overseers of Beth Israel Deaconess Medical Center.
Through his election to the Board of Trustees at Brandeis, Shapiro continues his family's robust legacy of service to the University.
His grandfather, Abraham Shapiro, was a founding Brandeis Trustee in the 1940s. His late father, Robert Shapiro '52, was a member of Brandeis' first graduating class, served as a Brandeis Trustee, and supported a number of initiatives, including as chair of the Annual Alumni Fund and overseeing the construction of the Abraham Shapiro Academic Complex. His mother, Valya Shapiro '61, was a Wien International Scholar, is a University Fellow and is a longtime member of the National Board for Women's, Gender and Sexuality Studies. The Robert and Valya Shapiro Fund for Eastern European and Sephardic Jewish Studies was named for both his parents.
Shapiro holds a J.D. from Boston College Law School and completed his undergraduate work at Vassar College.
Cynthia Berenson
Cynthia Berenson is a nationally-recognized philanthropist who has given many decades of service to Brandeis University, the international Jewish community and countless non-profits.
Berenson is a board member for the Women's Studies Research Center, Women and Gender Studies Program and the Schuster Institute for Investigative Journalism. She has also been a University Fellow since 2000.
She and her family created the Allen/Berenson Distinguished Visiting Professorship in Women's Studies at Brandeis and the Cynthia L. and Theodore S. Berenson Chair of Fine Arts along with establishing the Director's Office in the Women's Studies Research Center in 1995.
Berenson's husband, Theodore, is also a University Fellow. The two co-launched the Berenson-Allen Center for Noninvasive Brain Stimulation at Beth Israel Deaconess Medical Center.
She completed her undergraduate work at Simmons College.
Jayne Beker P
'

99, P

'

04, P

'

15

Jayne Beker, P'99, P'04, P'15 is a University Fellow who, with her family, has supported a number of Brandeis programs including the Parents Fund, Hillel, and university scholarships.

She and her husband, Harvey, established The Beker Foundation in 1983 to support a range of philanthropic interests; she is a director of the foundation.

A clinical psychologist, she holds a Doctor of Psychology degree from Yeshiva University's Ferkauf Graduate School of Psychology. Beker was the Consulting Psychologist for the Family Center at Bank Street College of Education for 20 years. She is also a wellness coach, certified in the psychology of eating and mind/body nutrition from the Institute for the Psychology of Eating in Boulder, Colorado.

Beker and her husband are the parents of three Brandeis graduates, two of whom are married to Brandeis alumni.

She completed her BA and MBA degrees at New York University.