Brandeis Alumni, Family and Friends
Meyer Koplow '72, P'02, P'05, New Chair of Brandeis Board of Trustees
September 12, 2017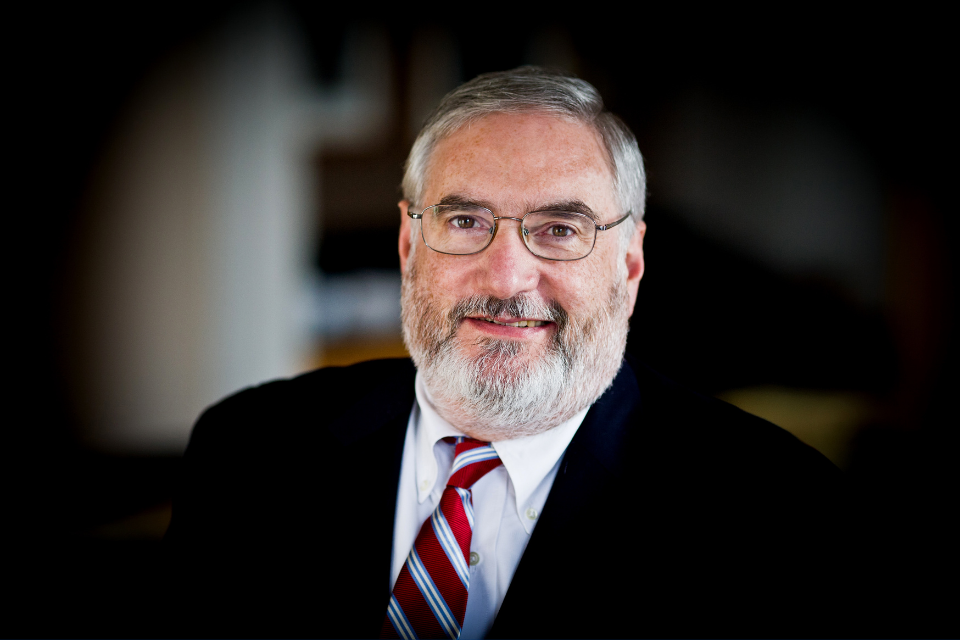 The Brandeis Board of Trustees has elected Meyer G. Koplow '72, P'02, P'05, a member of the board since 2006, to serve as board chair.

Koplow was executive partner at New York law firm Wachtell, Lipton, Rosen & Katz, where he remains of counsel. During his 41 years with the firm, he has negotiated a number of large, important settlements. For instance, he was responsible for the quarter-trillion-dollar settlement between the large tobacco companies and the 50 U.S. states, and played a key role in several recent settlements related to mortgage issues.

Koplow graduated magna cum laude from Brandeis in 1972. Four years later, he earned his JD from New York University School of Law, where he was executive editor, and note and comment editor at the New York University Law Review.

"Brandeis provided me with the educational foundation that enabled me to embark on my legal career, and it has been a privilege to support its academic mission for more than a decade now as a member of the board," Koplow said after the vote. "As a proud parent of two alumni as well, I look forward to continuing to promote that mission as board chair."

During his time as a Brandeis trustee, Koplow has chaired the budget and finance, and the nominating and governance committees. A community leader, he has served as president of his congregation, Young Israel of New Rochelle, New York, and was instrumental in the construction of its new building. He was an advisory director of the Metropolitan Opera, and a member of its budget and audit committees. He is co-chair of Brandeis Hillel, and chair of United Way of Westchester and Putnam's de Tocqueville Society.

"Meyer's commitment to and engagement with his alma mater has provided immense benefit to Brandeis, its students and its faculty," said Brandeis President Ron Liebowitz. "I look forward to working with Meyer and the rest of the board as we set the strategic direction at a time of great change and opportunity in higher education."

"After extensive discussions with our fellow board members, our unanimous recommendation was that Meyer was the perfect fit for chairman," said board member Mark Surchin '78, chair of the nominating and governance committee, and president of the Brandeis Alumni Association. "Meyer is a leader with a soft touch and a sharp mind, and a warm spot in his heart for his alma mater. He has the temperament, the time, the knowledge and the wisdom to partner with President Liebowitz to lead Brandeis forward as we approach our 70th year and begin writing our next chapter."

Koplow succeeds former board chair Larry Kanarek '76, who stepped down from the board in July.