Brandeis Alumni, Family and Friends
Seven New Members Elected to Alumni Association Board of Directors
July 31, 2017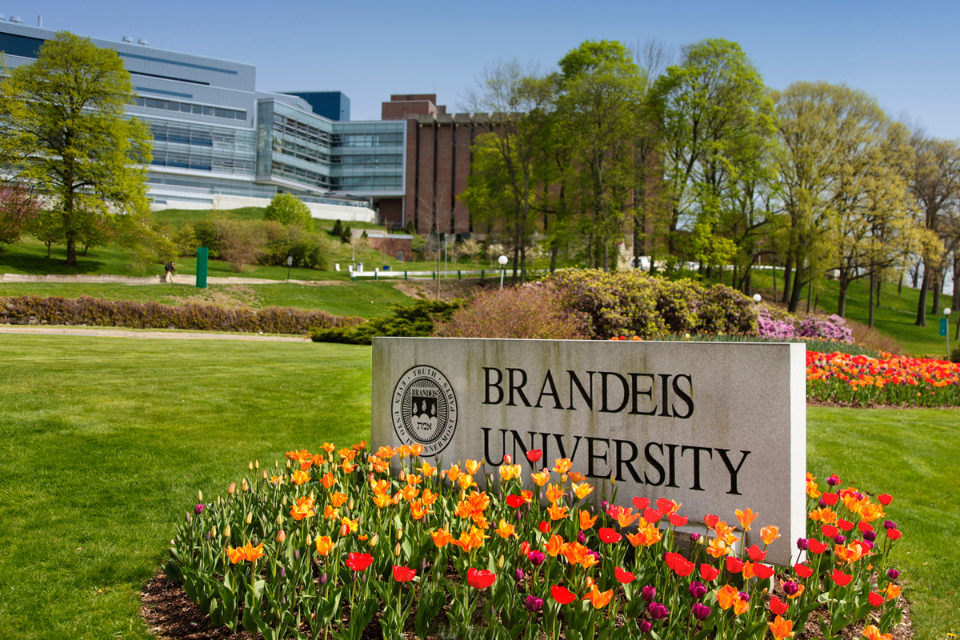 Seven new members were elected to two-year terms on the Alumni Association Board of Directors – five members-at-large and two alumni club presidents.

In addition, Daniel Acheampong '11 and Rebecca Bachman '13 were appointed co-chairs of Bold (Brandeisians of the Last Decade), and Jose Perez '75 and Amy Cohen '85 were elected vice presidents of the board after serving as members-at-large.

"We are excited to welcome these new members to the Board of Directors," says Trustee Mark Surchin '78, the president of the Alumni Association. "They bring a diversity of experiences to the board that will enhance our efforts to connect Brandeis alumni with each other and with the University."
Members-at-large
James Felton '85 is managing partner of Greenberg & Bass in Los Angeles, where he practices in the areas of business, commercial, bankruptcy and real estate litigation. After graduating from Brandeis, he earned his JD from the University of California at Los Angeles in 1988. He is active with the Jewish Federation Council of Greater Los Angeles and received the organization's Jules Ratner Leadership Award. James formerly served as an Alumni Association member-at-large (1998-01) and president of the Alumni Club of Southern California (1994-98). He chaired his 30th Reunion and is the correspondent for the Class of 1985. He and his wife, Robin, have three children.

Mohit Gourisaria '09 will be joining Keker, Van Nest & Peters, a boutique litigation firm in San Francisco, as an associate this fall. He recently completed a clerkship on the U.S. Court of Appeals for the Second Circuit after working as an associate at Wachtell, Lipton, Rosen & Katz. He received his JD from Columbia Law School and an LLM from the London School of Economics. Mohit, a Wien Scholar, majored in theater arts and economics at Brandeis. As a student, he served as a community adviser and a teaching assistant for the economics department. He was also involved in theater productions and participated in mock trial competitions.

Fred Kessler '75, P'10, is special counsel at the Saiber law firm in Florham Park, New Jersey, where he specializes in mediation and arbitration. He had been a judge of the Superior Court of New Jersey. After graduating from Brandeis with a degree in economics, Fred received his JD from Harvard Law School. At Brandeis, Fred was manager of the men's basketball team and business manager at WBRS. He has served as president of the Alumni Club of New Jersey, interviewed prospective students for the Alumni Admissions Council and helped organize class Reunions. Fred and his wife, Roberta, have two children: Matthew '10, IBS MA'11, and Lisa.

Alyssa Sanders '89 is a licensed clinical social worker and professional actress in the Washington, D.C., area. She serves as partner agencies administrator at the Linkages to Learning Collaborative, which provides support for at-risk children and families in high-poverty schools in Montgomery County, Maryland. She earned an MA in government from the University of Texas at Austin. She is an Actors Equity Association membership candidate. Alyssa was the first president of the Alumni Club of Houston; served on her 5th, 10th and 15th Reunion committees; and co-chaired her 20th and 25th Reunion. Alyssa's daughter, Sydney Comstock, attends Wake Forest University.

Tony Stern '08, IBS MA'09, is a senior analyst at EverPoint Asset Management, after working previously at Boston Provident and the Meredith Whitney Advisory Group. As a student, he belonged to the Investment Club, and served as president of the group as a junior and senior. An active alumnus, he served as a presidential appointee to the alumni board last year and has helped solicit gifts from fellow alumni to the Brandeis Fund. He still lives with his roommate from freshman year. Says Tony, "Brandeis was instrumental in my development both personally and professionally, and I jump at the opportunity to give back to the University in this way."
Bold co-chairs
Daniel Acheampong '11 is pursuing an MBA at the Wharton School of the University of Pennsylvania and an MPP at the Kennedy School at Harvard. He was an associate at Summit Partners, where he managed the private equity firm's due diligence process to raise investment funds. Previously, he was a financial analyst at Goldman Sachs. At Brandeis, he majored in economics and minored in politics. He was a Posse Scholar and Gates Millennium Scholar, and served as president of the Student Union. Since graduation, he has served as a class agent and helped organize his 5th Reunion.

Rebecca Bachman '13 is the events manager at Change for Kids, a non-profit organization that partners with elementary school leaders in low-income communities to provide targeted leadership, volunteer and program support. At Brandeis, she studied sociology and education. She was a Waltham Group coordinator and Orientation leader. Since graduating, she has served as a class agent and helped organize the Waltham Group's 50th anniversary celebration during the 2016-17 academic year. Her sister Kimberlee Bachman '08 also graduated from Brandeis.
Alumni club presidents
Addie ("Adi") Shmuel '08 (Alumni Club of Philadelphia and Southern New Jersey) is a speech language pathologist at Virtua Health System in Southern New Jersey. She earned her master's degree in speech language pathology from Temple in 2012. As a Brandeis student, she was active with Hillel, participated in student government and was senior representative to the Undergraduate Curriculum Committee. She worked as a teacher assistant at Lemberg Children's Center, which led her to pursue a career in speech language pathology. She has been an active member of the Alumni Club of Philadelphia and Southern New Jersey and served on her 5th Reunion committee.

Jackie Simons '89 (Alumni Club of Southern California) is a private tutor and former teacher and school administrator. She earned a master's degree in education from Harvard, and has taught in public, private and Jewish day schools in Connecticut, Massachusetts and California. As a Brandeis student, she volunteered at Orientation and served as a campus tour guide for the Office of Admissions. She credits Mark '55 and Judy Aronson '55 for her initial involvement with the Alumni Club of Southern California. She has been a member of the club's steering committee, chaired events, interviewed prospective students for the Alumni Admissions Council and served on her 15th Reunion committee.