Brandeis Alumni, Family and Friends
Emergency Support for Students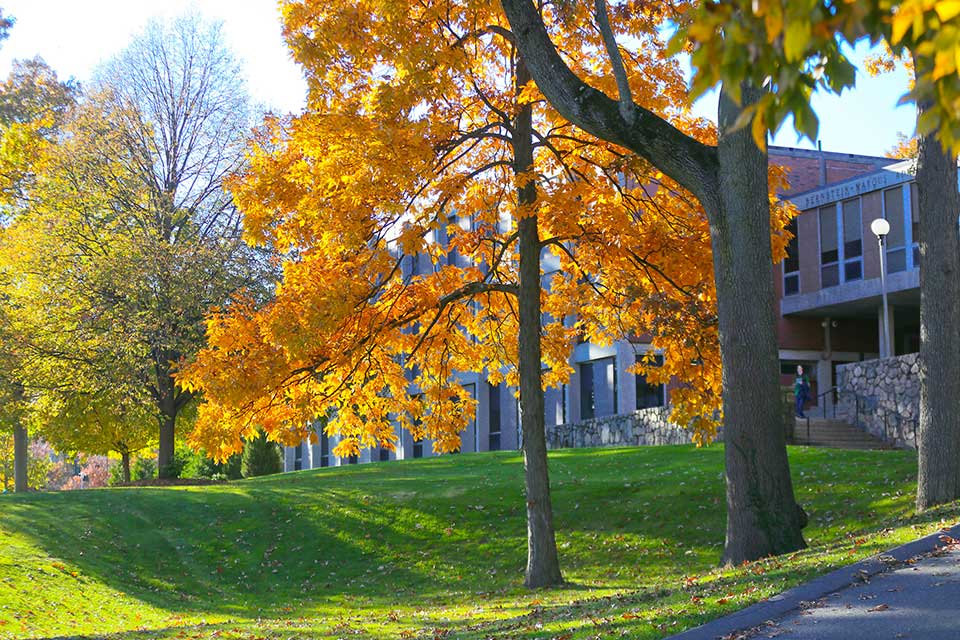 We are deeply grateful for the caring messages and offers of help from concerned Brandeis alumni, families, and friends around the globe, in response to the tragic shuttle accident on Nov. 19. For those looking to support Brandeis students in times of crisis, please consider a gift to the Student Emergency Grant Fund. 100% of the funds go to students in need of emergency financial assistance.
Catch Up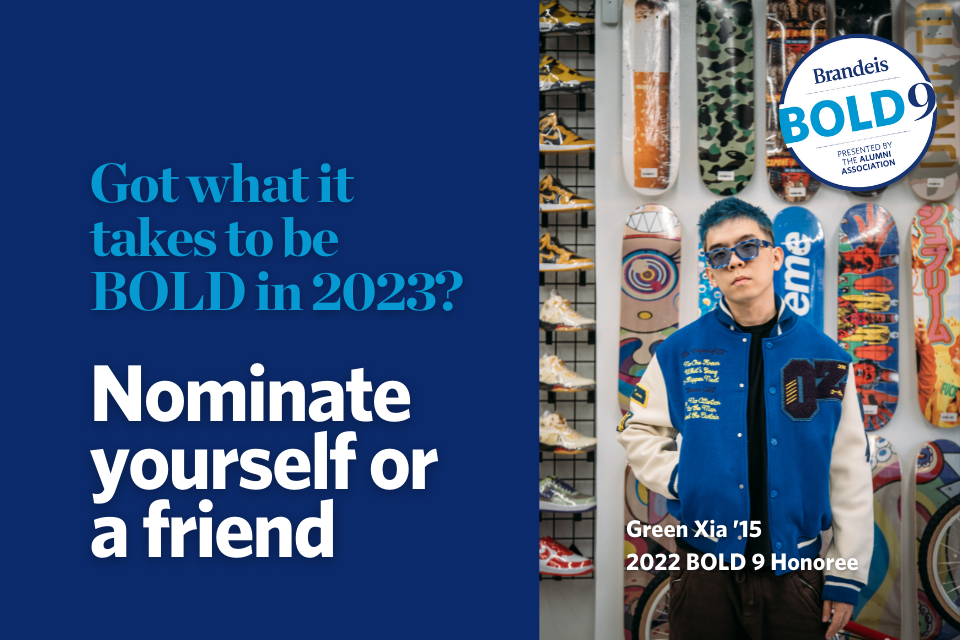 Nominations are now open for the next class of BOLD 9 honorees! Which young alums are blazing new trails in their chosen fields? Could it be you? Let us know by December 9.
Join the new Brandeis online community for mentoring, networking and connecting with old and new friends.

Rise Together connects alumni to fellow graduates and current students online for robust interactions about careers, networking, professional development, the world of work and much more. Learn how you can get involved.
Get Inspired
Learn about our community of students, alumni, supporters, parents, faculty and friends.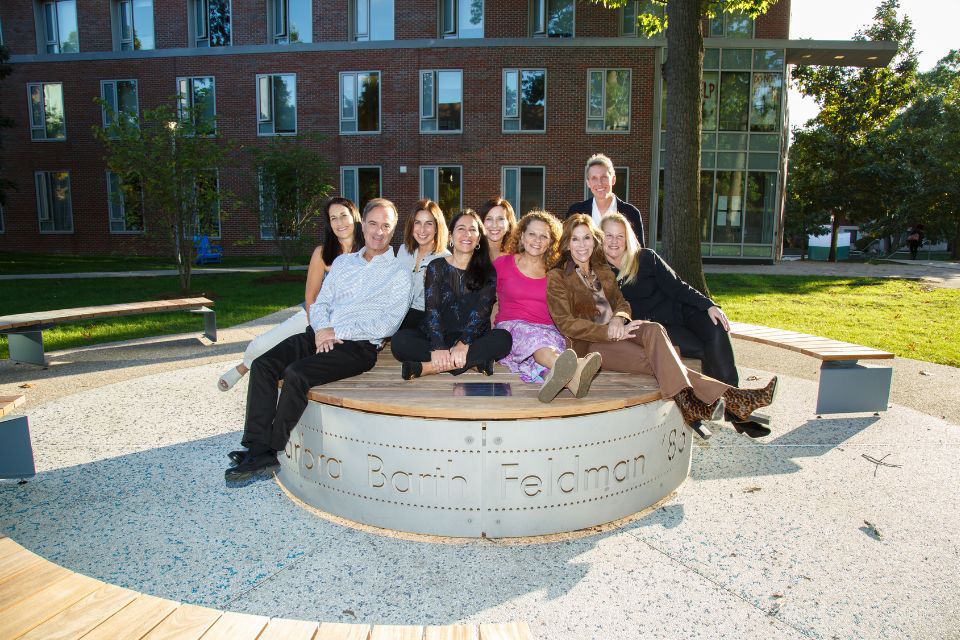 New gathering space on campus honors the memory of Barbra Barth Feldman '86.
"A young institution, boldly conceived, Brandeis is intent on carrying on the great traditions of learning at the highest levels of rigor and meaning, with a historic commitment to openness and justice."
Brandeis University President Ron Liebowitz