Brandeis Alumni, Family and Friends
Catch Up
Immunologist Drew Weissman '81, GSAS MA'81, P'15, keynoted the undergraduate ceremony in the morning, while Pulitzer Prize-winning historian Annette Gordon-Reed addressed graduate students in an afternoon ceremony.
Join the new Brandeis online community for mentoring, networking and connecting with old and new friends.

Rise Together connects alumni to fellow graduates and current students online for robust interactions about careers, networking, professional development, the world of work and much more. Learn how you can get involved.
Get Inspired
Learn about our community of students, alumni, supporters, parents, faculty and friends.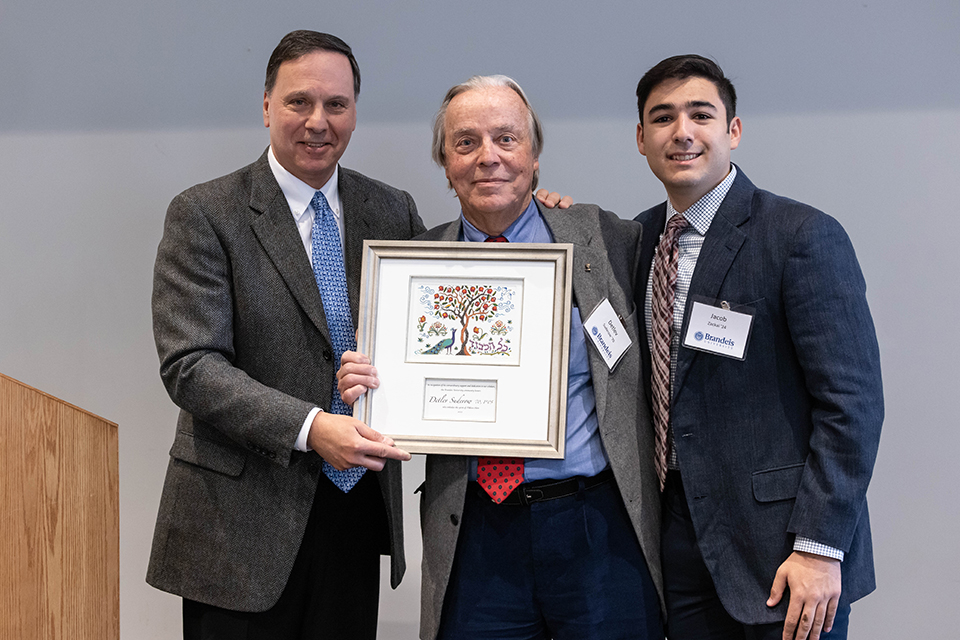 Lighting the Way Ceremony Highlights Alumni Generosity, Student Success
The 2023 Lighting the Way ceremony honors Detlev Suderow '70, a scholarship recipient who gave back.
"A young institution, boldly conceived, Brandeis is intent on carrying on the great traditions of learning at the highest levels of rigor and meaning, with a historic commitment to openness and justice."
Brandeis University President Ron Liebowitz