Brandeis Alumni, Family and Friends
Deborah Waller Meyers '93 Talks Brandeis A Capella and Her Career in Public Service
Deborah Waller Meyers '93 shares the upside of a career in government, where "no two days are alike."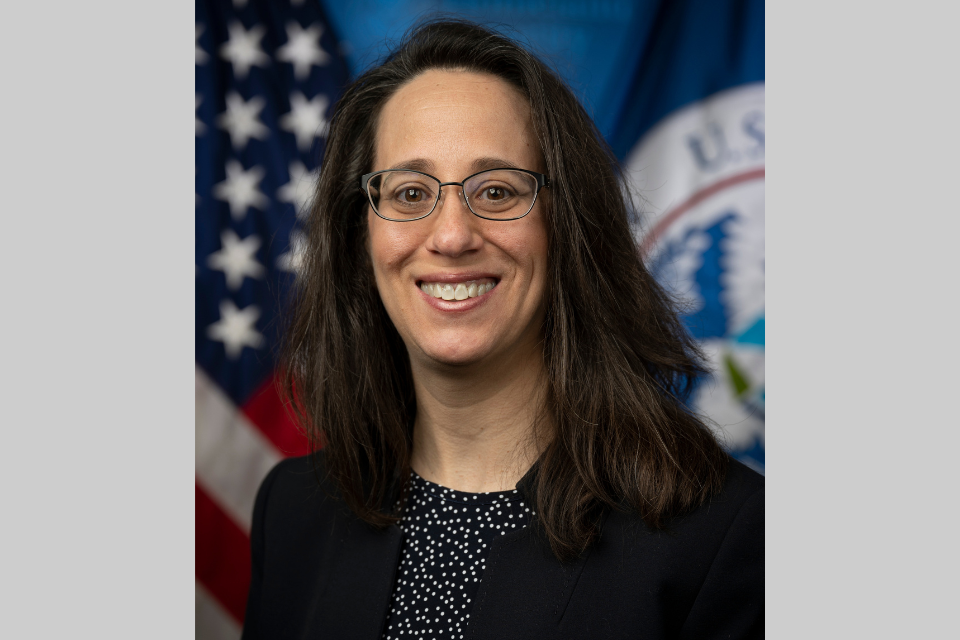 While a student at Brandeis, Deborah Waller Meyers '93 had a flair for the theatrical. She was a singer with the female a capella group, In Sync, and also performed in a production of the musical, "Oliver!"
Today, though, she works on a different stage. As the Director of Canadian Affairs at the U.S. Department of Homeland Security (DHS), her job is to advance the DHS mission and U.S. government priorities in partnership with Canadian officials, working regularly with DHS offices, other U.S. agencies, and the White House.

Student Meshulam Ungar '24, on behalf of the Alumni Association, caught up with her to discuss her work, as well as her time on campus.
What was Brandeis like when you were a student? Do you have any favorite memories from your time here?
Believe it or not, it was unusual for students to have computers in the dorm rooms; students went to computer labs. Ziv suites were fairly new, the Shapiro student center hadn't yet been built, and students lived in the Castle.
Some favorite memories include Orientation week, singing in Chumley's with In Sync, being in the musical, "Oliver," taking swim fitness for PE, living in the Mods, volunteering with the Waltham Group, and countless meals with friends in Sherman and Usdan. Other highlights included conducting research in the campus's Spanish Civil War archives and American Jewish Historical Society archives, as well as volunteering at Massachusetts General Hospital as a Spanish language interpreter.
How did you pick your major and who were your significant academic mentors?
I've long been interested in U.S. history and Spanish. I was so fortunate at Brandeis to have a number of incredible mentors, including Larry Fuchs, Steve Whitfield, and Jackie Jones, not to mention other terrific professors such as Sylvia Arrom, James Mandrell, Robert Art, and Jonathan Sarna. Brandeis has so many amazing professors.
What does your current work entail?
As the Director of Canadian Affairs with the U.S. Department of Homeland Security, I lead and coordinate DHS's robust engagement with Canada to ensure a unified approach in advancing the DHS mission and priorities. This includes working with DHS components, U.S. interagency partners, White House officials, and Canadian counterparts from a variety of Cabinet ministries. 
The work spans DHS responsibilities, including counterterrorism, law enforcement, border management, transportation security, travel/trade facilitation, cybersecurity/critical infrastructure security, health security, and emergency preparedness/resilience.
What does your day-to-day look like?
Although I spend a lot of time writing briefing materials and convening meetings, I love that no two days are alike in this job! On any given day, I could be negotiating a bilateral agreement or agenda topics for an upcoming meeting, briefing DHS leadership for a meeting and then serving as the notetaker, drafting a press release or talking points, going to the Canadian Embassy or the State Department, responding to Congressional inquiries, guiding implementation of a DHS commitment from a White House initiative or bilateral agreement, meeting with private or non-profit sector stakeholders, brainstorming about new initiatives or deliverables, devising solutions to policy or programmatic challenges, or traveling to Canada or to our shared border. Regardless of whether I'm focused on a single topic, or six, on any given day, I enjoy working in this fast-paced, dynamic environment, on timely topics, doing meaningful work with fantastic colleagues in the U.S. and Canadian governments.
What other industries or sectors have you worked in, and how do they compare to working in the federal government?
After my first job with the U.S. Commission on Immigration Reform, I worked in the non-profit sector, specifically multiple think tanks (policy research institutes). I was fortunate to work with incredible mentors and staff and learned a lot. However, after a decade of analyzing government policies and actions and enough researching and writing to remind me of being in school, I decided I wanted to return to the government, this time in an Executive Branch agency, involved in developing and implementing policy initiatives and directly contributing to homeland security and to foreign relations, rather than writing about it from the outside. 
What are the biggest misconceptions you've encountered about working in government?
Some of the misconceptions involve low pay, a lot of bureaucracy, a politicized workforce, and repetitive work. In fact, government service offers incredible opportunities to make a meaningful contribution, to make a difference in whatever area you're passionate about: Tikkun Olam (Hebrew for "repairing the world") in practice. Not enough people know how nimble, innovative, and committed civil servants are, and how initiatives that you might read about in the paper occurred only due to the hard work and dedication of individual employees.
In addition to the inherent benefits of public service, civil servant positions offer opportunities for training, promotion, health care, and a pension. Whenever our office hires new staff, they often are amazed at opportunities that arise, even early on, to become subject matter experts, to represent the agency in meetings, to staff political leadership, or to travel. 
For students interested in working in government, how should they get started?
There are multiple paths into the federal government, including the Pathways program for recent graduates, internships while students are still in school, opportunities through special hiring authorities in fields such as cybersecurity, and the USAJOBS website. Learn how to develop a government resume and take advantage of networking and informational interviews.
Why should students explore a career in government?
If you're passionate about a topic or about serving the public, and you want to engage in intellectually stimulating work, to make a difference, to work with brilliant and committed colleagues, and to have opportunities for professional development, there's a place for you in the federal government. A large portion of the federal workforce will be eligible to retire in the coming years; there's a need to bring in the next generation and all the energy and ideas that come with that. In addition, the federal government pays pretty decently and offers a benefits package that can't be beat, including health care and contributions to your retirement account.
What have been some of your highlights in your work at DHS?
DHS highlights include accompanying multiple DHS Secretaries to Canada; briefing incoming U.S. Ambassadors and other senior officials; visiting locations along the U.S. – Canada border; learning from terrific bosses in multiple Administrations and building partnerships across the U.S. government; playing a key role in negotiating and implementing agreements to enhance homeland security; representing DHS at meetings in Canada, Australia, and France; and supporting White House preparations for the North American Leaders' Summits, including traveling onboard Air Force One in 2016. In addition, I take great pride in watching the professional development and success of individuals whom I have mentored and/or supervised over the last decade plus.
About the Author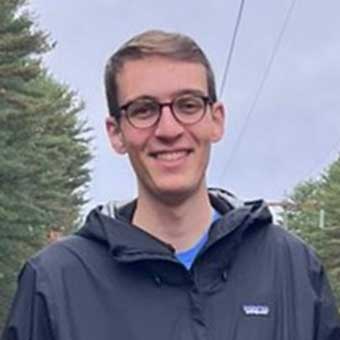 Meshulam is a junior at Brandeis University majoring in history.