Brandeis Alumni, Family and Friends
Brandeis National Committee to Honor Broadcast Journalist Judy Woodruff at University's 75th Anniversary Celebration
August 16, 2023
Woodruff is being recognized for her outstanding achievements in journalism and public service.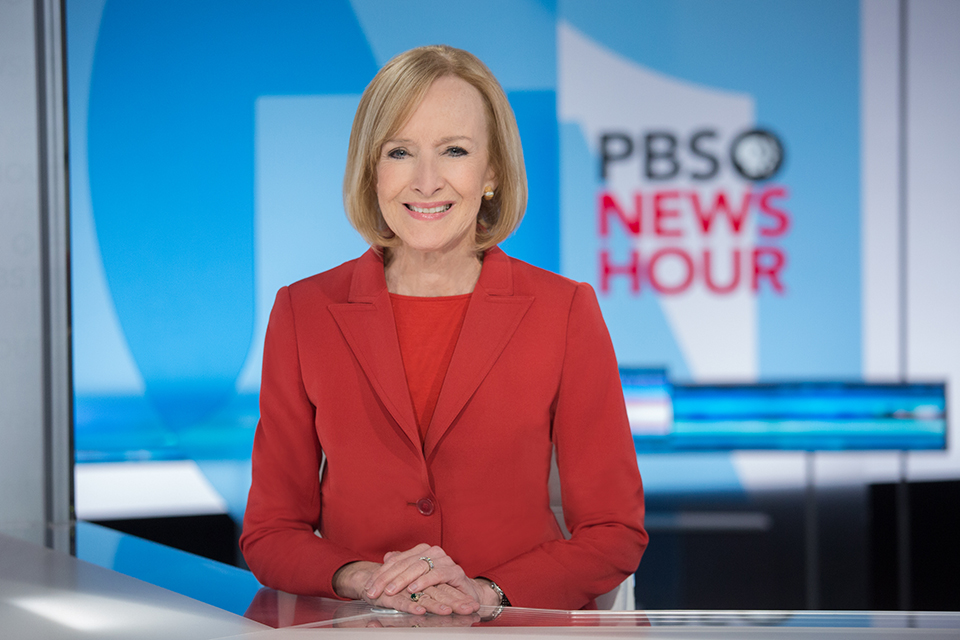 Photo Credit: Courtesy of PBS
Broadcast journalist Judy Woodruff is set to receive the Brandeis National Committee's 2023 Abram L. Sachar Award.
Established in 1967 and named for Brandeis University's founding president, the award recognizes individuals of outstanding achievement in education, or those whose work has increased public awareness on a national or global stage. Woodruff is being honored for her career-long commitment to searching for the truth, as well as for her dedication to promoting women in journalism and communications fields.
Woodruff has covered politics for five decades, including at NBC and CNN. She is most well known for her work at PBS, where she is currently a senior correspondent, and formerly served as the anchor and managing editor of the PBS NewsHour. In addition, she is a founding co-chair of the International Women's Media Foundation, which supports women and nonbinary journalists and provides them with reporting, fellowship, grant opportunities, and more.
"I am grateful and deeply honored by the decision of the Brandeis National Committee to present me with the Abram L. Sachar Silver Medallion," says Woodruff. "In serving as Brandeis' founding president, Sachar helped launch a university that would become a beacon of excellence for not only the education it provides, but also for the values it embraces, especially its adherence to the pursuit of truth. I am thrilled and looking forward to joining the Brandeis community in October for its 75th anniversary celebration."
Brandeis President Ron Liebowitz adds that Woodruff was chosen for this honor because her career and personal character are both a testament to those values upon which the university was founded.
"Judy Woodruff's career as a journalist and volunteer efforts with organizations such as the International Women's Media Foundation align with our university's founding ethos," says Liebowitz. "She is committed to public service and to using her public platform to repair the world. Brandeis considers such work honorable and worthy of our recognition."
"Judy Woodruff is the ideal recipient for this award representing the ideals of Brandeis and BNC," adds Merle Carrus, president of the BNC. "She is a person of outstanding achievement and is one of the world's leading journalists."
The Brandeis National Committee (BNC), which bestows the award, was established alongside the university in 1948 to garner external support for Brandeis before it had an alumni base (it was then known as the Brandeis National Women's Committee). Today, the national volunteer organization continues to fundraise for Brandeis and holds educational events for its members across the country.
Woodruff will receive the award in person during the university's 75th anniversary celebrations in October. While on campus, she'll also meet with Brandeis journalism students. The anniversary weekend, scheduled for October 13-15, is open to all Brandeis students, alumni, faculty, staff, families, the Brandeis National Committee, and friends. Learn more and register here.
- David Eisenberg