Brandeis Alumni, Family and Friends
Brandeis Tech Experts Walt Mossberg '69 and Adam Cheyer '88 on Technology for Change
October 2, 2019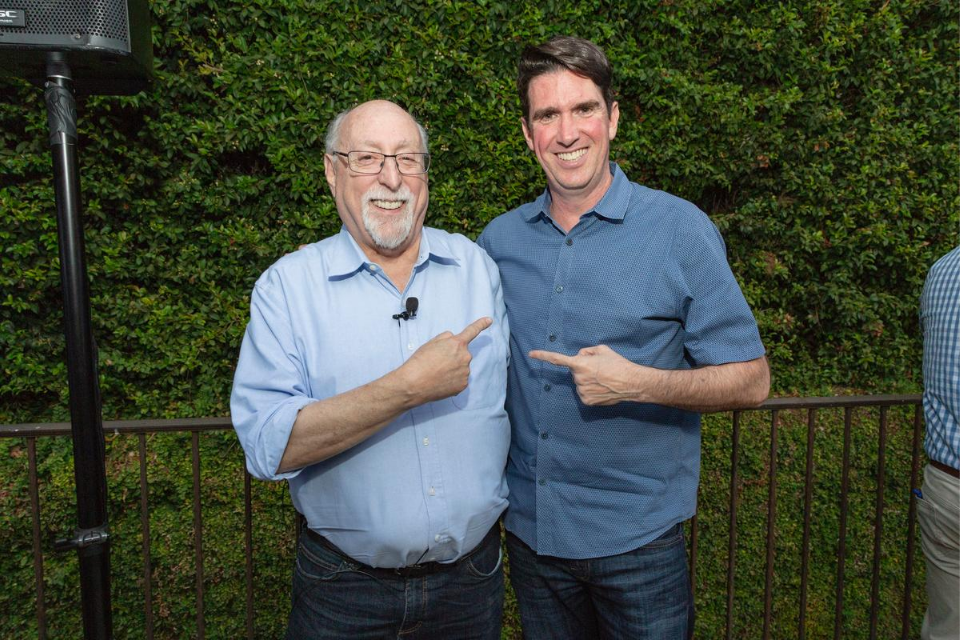 Co-founder of Siri and Change.org, Adam Cheyer

'

88
teamed up with Walt Mossberg '69, former chief technology writer at
The Wall Street Journal
and co-founder of the All Things Digital conference, to talk all things tech at a Brandeis event in Beverly Hills last month.

Drawing on their vast industry experience and easy rapport with one another, the pair chatted about their Brandeis experience, the tech world's unique and often hidden human stories and their perspectives on technology as a tool for social change.
The event was hosted by Lisa Field '82 at her Southern California home. Jim Felton '85 provided the opening remarks and greetings from Brandeis, Beto Pallares '95 moderated a Q&A after the conversation, and Jackie Simons '89, president of the Brandeis University Alumni Club of Southern California, made the closing remarks.