Brandeis Alumni, Family and Friends
Alumnus Commemorates Mother, a Pioneering Chemist, with New Scholarship
October 24, 2018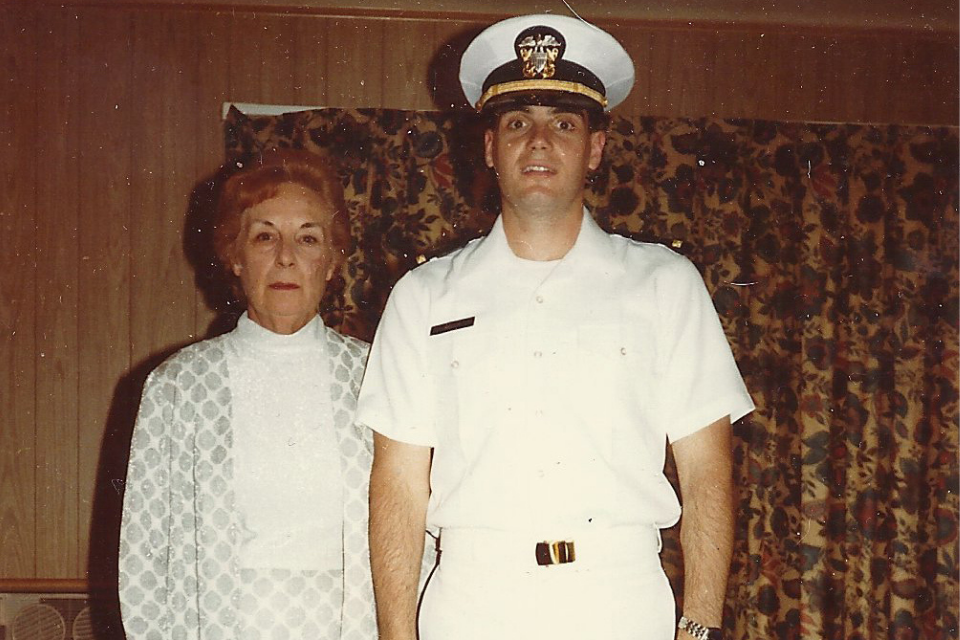 By Brian Klotz
When his mother died in 1991, Dr. Kevin Kelly '82 returned to his home state of New Jersey for the funeral. There, some of those who approached him to offer condolences were complete strangers. It was then that Kelly realized the true impact of his mother's long career as a chemist and teacher – these were her former students.
Shirley E. Kelly was a chemist in an era when there weren't many women in the field. By the time she graduated with a degree in chemistry from Connecticut College, she was one of only two women to do so.
In the '50s, Princeton recruited local chemists to take a course in basic Russian in response to Cold War-era threats. They didn't realize that the "S. E. Kelly" on the roster was female until Shirley showed up for class at what was then an all-male institution. Administrators were initially flustered, but decided that they would allow her to take part on the grounds that it was a one-time-only course. The Princeton certificate Shirley received is now proudly displayed in her son's office in West Virginia, where he works as an otolaryngologist – more commonly known as an ear, nose and throat doctor, or ENT.
To honor the memory of his mother, Kelly has established the Shirley E. Kelly Endowed Scholarship at Brandeis to support deserving undergraduate students at his alma mater. Well aware of the cost of higher education, especially for those who intend to pursue medicine, he wishes to ease the financial burden for scholars who demonstrate the academic diligence required of Brandeis students.
Appropriately, it was Kelly's mother who convinced him to attend the university. Accepted to every school to which he applied, he originally intended to enroll in an Ivy League university. His mother noted that he would get more individualized attention at a school the size of Brandeis, rather than a place where he would be one student among tens of thousands. "I turned down the Ivy League to go to Brandeis," he says, "and I don't regret it at all."
Kelly graduated upon completion of a double major in biology and chemistry, but notes that some of his most memorable classes were actually in the humanities. Art and architecture courses with Gerald Bernstein stand out in his mind, and enabled him to better appreciate the modern architecture of Chicago while earning his M.D. at Northwestern.
Kelly valued his Brandeis experience so much that he is going back, having enrolled in the Executive MBA for Physicians program at the Heller School for Social Policy and Management. "I haven't done this in a long time," he notes about becoming a student again, "but I've always had an interest in economics and health care policy."
In selecting where to establish a scholarship in his mother's name, Kelly chose Brandeis because he felt his gift would have a larger impact at a relatively small and young institution. He also has developed an admiration for the dedication of the students at his alma mater. "At Brandeis, students work hard and study hard," Kelly says. "I believe hard work should be rewarded."
Kelly adds, "This is my way of giving back to society what I have been given."