Brandeis Alumni, Family and Friends
A Homecoming and Major Honor for Biophysicist Dorothee Kern
July 24, 2018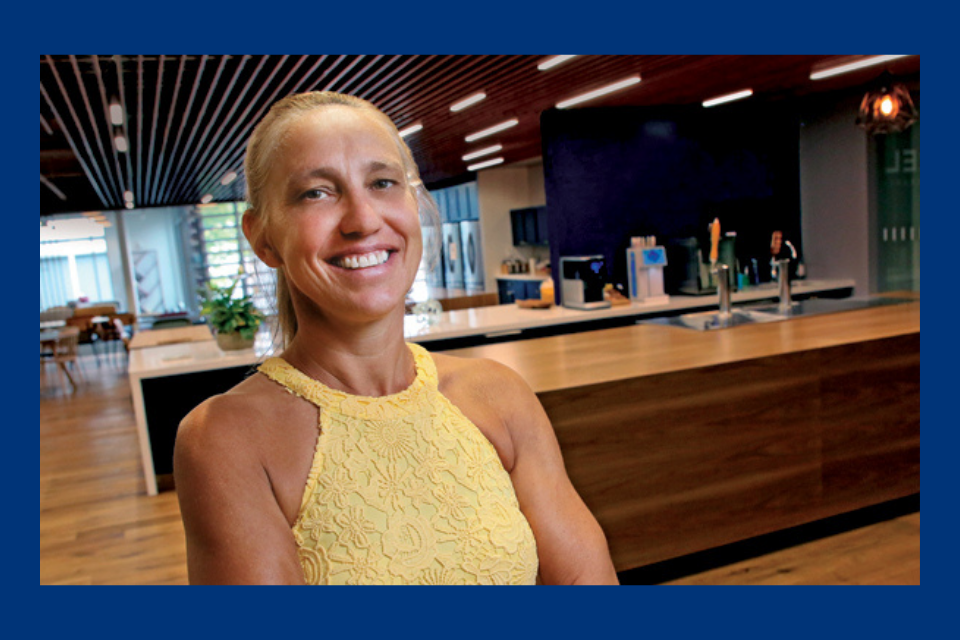 While she was growing up in what was then Communist East Germany, Professor of Biochemistry Dorothee Kern played basketball for the national team in a 16th-century castle.

This May, Kern stood in the same spot, though the court had been turned into an elegant restaurant, and she wore a flowing white dress instead of sweaty shorts. She'd come to be inducted into one of the world's most prestigious academic societies, The Leopoldina, Germany's National Academy of Sciences.
Kern, who researches cellular protein structures and dynamics, joins an elite group that includes Albert Einstein, Charles Darwin, Max Planck and Ernst Rutherford and a total of 178 Nobel Prize winners.

The ceremony took place about 100 miles south of Berlin in the city of Halle, where The Leopoldina is headquartered and where Kern grew up and attended college and graduate school. Her parents and many childhood friends still live there.