Brandeis Alumni, Family and Friends
Important Update from President Ron Liebowitz on the Independent Investigation
September 4, 2018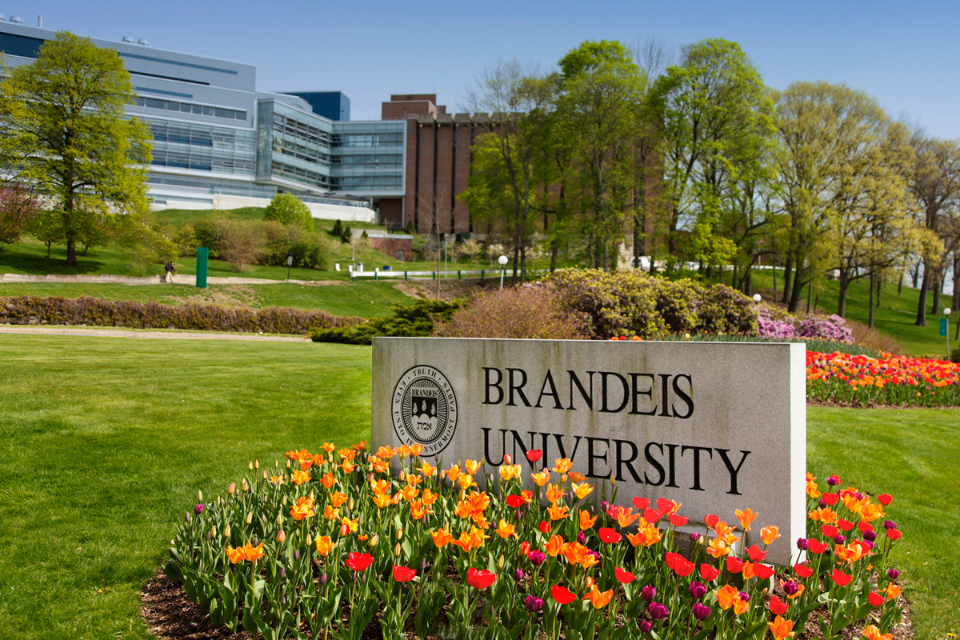 Dear Brandeisians,
The report on the investigation of our Department of Athletics commissioned last April and conducted by attorney Walter Prince and the Hon. R. Malcolm Graham has been completed.
Having received and evaluated the findings, I am sharing the 25-page summary of the report with the Brandeis community (PDF).
The independent investigation, which took several months, sets forth a series of conclusions based on more than 150 interviews with players, coaches, students, administrators, faculty, and alumni, as well as a review of more than 30,000 pages of documents. A second report that focuses on a broader examination of campus climate, including the independent investigators' assessment of and recommendations for strengthening Brandeis' internal policies and procedures, will be completed later this semester.
Today, on the basis of careful consideration of the extensive findings and conclusions contained in the report, I am announcing a series of actions designed to address the failings within our Department of Athletics and our Department of Human Resources. These measures address the concerns raised by the independent investigation, and will enhance administration policies throughout the university in order to protect the rights and well-being of all our students.
With regard to personnel, I have concluded that the judgment, actions, and inactions of these individuals, in their respective roles, as documented in the Independent Investigation, all came up short and failed the test of the leadership they were entrusted to perform. These changes are effective immediately:
Athletic Director Lynne Dempsey, who was placed on administrative leave in the spring, has been demoted and relieved of leadership and supervisory responsibilities, with a commensurate reduction in salary, and placed on probation.
After meeting with her supervisor today, Vice President for Student Affairs Sheryl Sousa has resigned, effective immediately.
Vice President of Human Resources Robin Nelson-Bailey has been demoted, relieved of her leadership and supervisory responsibilities, with a commensurate reduction in salary, and placed on probation.
Last April, Coach Brian Meehan, who oversaw the men's basketball program, was dismissed.
There will be new leadership in Athletics, Student Affairs, and Human Resources:
Jeffrey H. Ward, former director of athletics at Bowdoin College and previously assistant director of athletics at Brown University, will serve as interim athletic director while Brandeis searches for a permanent athletic director. The Department of Athletics will now report directly to the Office of the Provost.
Dr. Karen Muncaster, vice president of the Rabb School of Continuing Studies, will become interim vice president for student affairs. A national search, in close consultation with the Faculty Senate and other important stakeholders, will soon begin to fill a newly created senior position of vice provost for student affairs.
Larry Lewellen, former vice president of human resources at Ohio State and interim vice president for human resources at the University of Maine, was recently hired as an adviser within the Human Resources Department. He will become interim vice president for human resources.
On the basis of the recommendations in the Summary Report from the independent investigators, we will begin the process of evaluating and then implementing these nine additional recommendations for procedural and policy reforms in the Athletics Department, under the guidance of interim Athletic Director Jeffrey Ward and Provost Lisa Lynch. From the report:
"Emphatically confirming that all Athletics Department staff members have an individual responsibility to assure that Brandeis athletes are free from abusive – and, especially, potentially discriminating or harassing – comments and behavior, by either handling such problems locally or reporting them to higher authorities as appropriate;
Thoroughly reassuring all Department staff and athletes that they will be protected from retaliation for bringing complaints or problems to the Department's attention, especially on such sensitive matters as discrimination and harassment;
Underscoring to all Athletics Department staff and athletes the importance of not allowing real or perceived personal relationships to discourage complaints or suggestions for improving the Department and each athlete's experience in its programs;
Clearly designating alternate channels for making complaints regarding Department staff to avoid any perception of bias or favoritism (e.g., HR, the University Ombudsman, the Dean of Students, or the Chief Diversity Officer);
Developing and following clear and defensible protocols for closer monitoring by the Department's leadership of abusive, harassing, or otherwise inappropriate behavior by any Department staff member, especially when allegations of discrimination had been involved;
Providing any Brandeis athlete subjected to abusive behavior, discrimination, or harassment the support, counseling, and other services needed to assure the full benefit and enjoyment of the Brandeis athletics program;
Regularly and thoughtfully assessing the effectiveness of training or counseling received by any Department staff in connection with an HR or Title IX investigation and considering whether any additional support services are needed;
Considering mandatory training for all Department staff on bias, discrimination, harassment, and stress or anger management; and
Engaging internal and outside experts and consultants as needed to improve the Department's management, operations, systems, and culture to assure compliance, accountability, and compassion for student athletes."
While the second part of the investigation report, which will be delivered later this fall, will provide strong guidance on ways to improve nondiscrimination and harassment policies and procedures, in our own examination of how to create a campus environment that embodies fairness and equity we have moved forward with and have already begun implementing the following reforms and initiatives:
All Title IX reporting and adjudication are in the process of being transferred from Human Resources and Student Support Services to a new department, the Office of Equal Opportunity, which will report to the Office of Diversity, Equity, and Inclusion (ODEI). A search is underway for a director of equal opportunity.
A comprehensive review of all Human Resources nondiscrimination and harassment policies and procedures has begun.
I, and all senior managers reporting to me, have begun intensive training in diversity, equity, and inclusion.
ODEI, in collaboration with the Orientation Office and the Division of Student Affairs, has completely updated the Orientation workshop related to diversity issues to introduce incoming students to the Multicultural Communication and Conflict Framework developed by ODEI, which provides students with skills to cope with differences and conflicts. During Orientation, ODEI brought together more than 50 faculty and staff volunteers who, along with student Orientation Leaders, helped every entering student build these skills in a four-hour training session.
During Orientation, ODEI's Dr. Allyson Livingstone, director of education, training, and development, and Sarah Berg, director of the Prevention, Advocacy, and Resource Center (PARC), offered bystander trainings focused on racial justice interventions and sexual assault prevention. Allyson and Sarah will continue to provide guidance on campus throughout the year.
Under the leadership of ODEI, additional instruction is being made available to staff and administration throughout the university. For example, during October, ODEI will offer an intergroup "Dialogues: Working for Racial Justice" series to faculty and staff. Allyson Livingstone will also collaborate with the Center for Teaching and Learning to offer a monthly faculty "Discussions on Diversity" series focusing on complex topics through scholarly textual analysis.
Cultivation of a more inclusive campus also requires information that is readily accessible and understandable. In pursuit of this goal, we are instituting three major improvements to the university website:
A new Support at Brandeis site, which includes links to our support resources for all members of the community.
A new Report site, which includes simple steps for reporting discrimination or violence on campus.
A redesigned website for the Office of Diversity, Equity, and Inclusion, which recaps steps already taken to improve campus climate and will update the community on the university's continued progress.
I want to reiterate what I wrote to you last spring. I deeply apologize on behalf of the university to the students who brought the complaints forward, to any other students who may have been harmed and didn't come forward, and to our entire community. We have a responsibility to provide everyone with a safe environment. We must and will do better. These issues strike at the heart and soul of what Brandeis represents, and we will work with integrity and great intentionality to make things right.
In higher education, there are times when the call for change rings urgently. This is one of those times. We are confident that we will ensure that all our students feel welcome within the culture at Brandeis. As the investigators noted, across the board "there is true and deep affection for Brandeis and open-mindedness about people's motivations."
With appreciation of what we are, and with awareness of what we can be, we will embrace this challenge with optimism. I am looking forward to working with students, faculty, staff, and alumni to ensure that Brandeis is distinguished not only for its academic excellence, but also for a campus culture that reflects and takes pride in the rich diversity of our society. For all of us who love Brandeis, this is our time to take the actions that will lead to meaningful change.
Let us begin.
Sincerely,
Ron Liebowitz
President