Brandeis Alumni, Family and Friends
Meet Our Leadership Team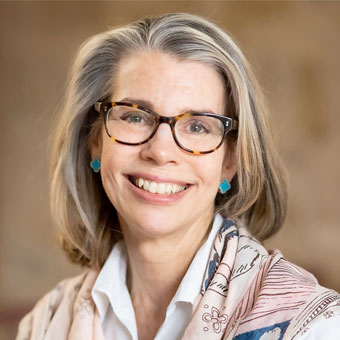 Hannah Peters
Interim Senior Vice President, Institutional Advancement
As vice president of development, Hannah Peters offers a deep knowledge of fundraising best practices and a versatile skill set that draws on decades of proven success in individual giving and high-level major and principal gifts, corporate and foundation relations, and donor stewardship.
Peters joined Brandeis after concluding a 20-year tenure at Harvard University. She joined Harvard in 1999 as Harvard Business School's director of corporate relations. She was promoted to associate dean for external relations at the Harvard Graduate School of Design. While there, she reinvigorated the school's external relations program and prepared the groundwork for an upcoming campaign. Chief among her responsibilities at Harvard Divinity School was leading its first major comprehensive fundraising campaign in over a decade.
Prior to Harvard, Peters served as director of corporate relations at the Stanford University School of Engineering and director of corporate and foundation relations at Tufts Medical Center. Additional nonprofit work included positions at the Asia Society and the Executive Council on Foreign Diplomats, both in New York. She earned a bachelor's degree in foreign service from Georgetown University and a master's degree in international affairs and journalism from Columbia University.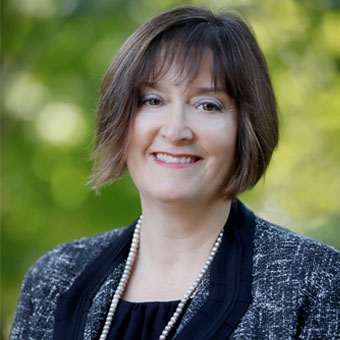 Patsy Fisher
Vice President of Alumni Relations
Patsy Fisher, who helped Dartmouth College establish one of the strongest alumni-relations programs in higher education, joined the Brandeis Institutional Advancement Division as vice president of alumni and university relations in September 2013. She supervises the Alumni Relations team and is responsible for the design and execution of programs and activities to encourage strong relationships between the University and our alumni. She held a variety of leadership positions at Dartmouth, her alma mater, in the alumni relations and advancement fields over the course of 24 years, most recently serving as acting vice president of alumni relations.