Brandeis Alumni, Family and Friends
Class of 2015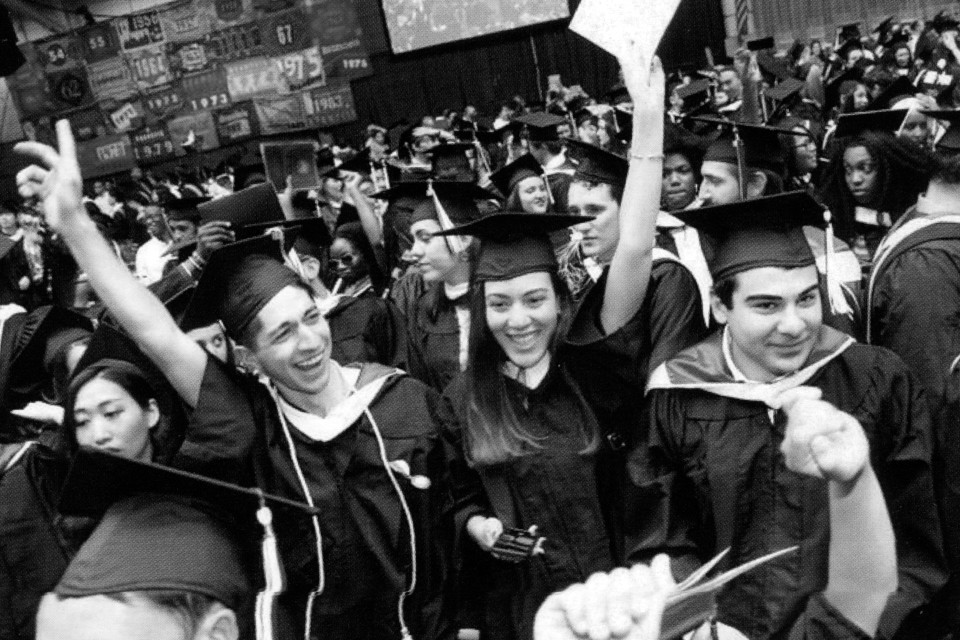 Celebrate Your 5th Reunion!
Save the date for the Brandeis Class of 2015 5th Reunion during our Alumni Weekend 2021, June 11-13, which will be held fully online. Alumni Weekend 2021 will bring you back to the place you once called home — from the comfort of your own home!

By making this decision early, your class reunion committee can continue planning meaningful ways to bring the class together virtually. No travel. No masks required. No reason not to participate!
At the same time, we recognize the special milestone reunion you are celebrating, and will plan to bring your class together in-person at a future date. You'll hear from your class committee directly as plans for the in-person celebration are confirmed and as additional virtual reunion events are finalized.
Questions? Contact Amanda Genovese '15, assistant director of alumni relations, at agenov@brandeis.edu or 781-736-4029.
5th Reunion Class Gift
Many alumni take advantage of their milestone reunion year to make a meaningful contribution to Brandeis. Make a gift online in honor of your class.
Contact Eric Moyal, officer of leadership annual giving, at ericmoya@brandeis.edu or 781-736-4019 for more information about giving opportunities. 
Keep in Touch
Leading up to your reunion and after, take advantage of these opportunities to connect with members of your class: 
Class Notes
Read updates about your classmates in the Class Notes section of Brandeis Magazine. Have an update of your own? Submit a class note today!
Facebook
Join your class Facebook group to get updates on classmates and more information about who is attending Alumni Weekend.
Meet Your Class Reunion Committee
The following alumni volunteers are helping to make your upcoming reunion possible:
Shota Adamia, Co-chair
Alyssa Bickoff, Co-chair
Priyasha Chadha
Annie Cui
Abel Flint
David Hassenfeld Getz
Gali Gordon
Mathew Kuruvinakunnel
Rose Levenson
Genevieve Zucchetto de Oliveira
Kelsey Segaloff