Brandeis Alumni, Family and Friends
Class of 1960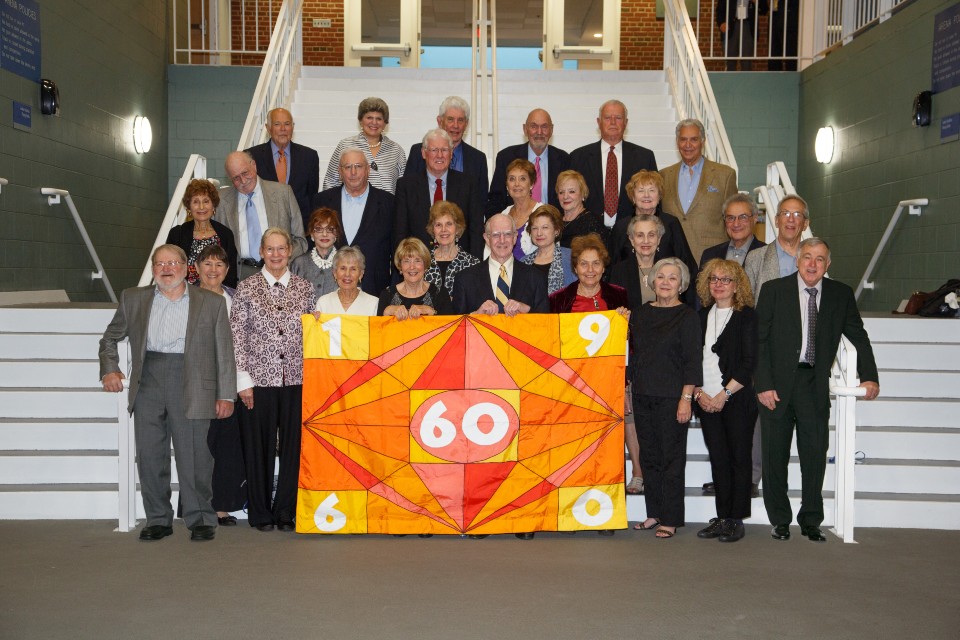 Celebrate Your 60th Reunion!
Save the date for the Brandeis Class of 1960 60th Reunion during our Alumni Weekend 2021, June 11-13, which will be held fully online. Alumni Weekend 2021 will bring you back to the place you once called home — from the comfort of your own home! 
By making this decision early, your class reunion committee can continue planning meaningful ways to bring the class together virtually. No travel. No masks required. No reason not to participate! 
We'll be in touch as programs are finalized, and you'll hear from your class committee directly about virtual reunion events that will take place leading up to and throughout the weekend.
Questions? Contact Amanda Genovese '15, assistant director of alumni relations, at agenov@brandeis.edu or 781-736-4029.
60th Reunion Class Gift
Many alumni take advantage of their milestone reunion year to make a meaningful contribution to Brandeis. Make a gift online in honor of your class.

There are various ways to give a gift, such as in memory of a classmate, a legacy gift, or an endowed scholarship, such as the Lois Zetter '60 Theater Arts Endowed Scholarship, which was established in 2009 by classmates, family and friends of Lois Zetter '60 in her memory, this scholarship helps to make a Brandeis education possible for students studying theater.
Contact Alan Bertman, director of leadership annual giving, at abertman@brandeis.edu or 781-736-4032 for more information about giving opportunities.
Please consider leaving a legacy at Brandeis. If you have questions or would like information on planned giving, contact Maria Miller, J.D., Executive Director of the Office of Planned Giving at plannedgiving@brandeis.edu.
Keep in Touch
Leading up to your reunion and after, take advantage of these opportunities to connect with members of your class: 
Class Notes
Read updates about your classmates in the Class Notes section of Brandeis Magazine. Have an update of your own? Submit a class note today!
Yearbook
View the Class of 1960 60th Reunion yearbook!
Meet Your Class Reunion Committee
The following alumni volunteers are helping to make your upcoming reunion possible:
Joan M. Wallack, Co-chair
Miltton B. Wallack, Co-chair

Rev. Lance Kurt Beizer

Jeff Black

Leonard J. Carapezza
Clemente Cohen
Elleonore Kessler Cohen
Linda Lieberman Cohen
Susan Handloff
Susan B. Kahn
Aylene Kovensky-Gard
Anton T. Lahnston
Nancy Genel Levanoni
Harriet Drooker Lieb
Alberta Lois Lipson
Arlene Lubasch Lipton
Burton L. Raimi
Lucinda Rappaport Rudin
Connie Nesnow Scharf
Robert Sekuler
Roberta M. Slatkin
Sandra Wolk Traiger